Chief Financial Officer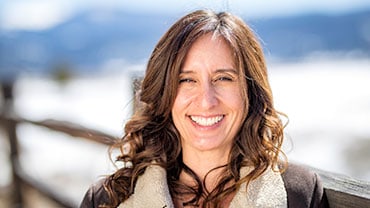 Lisa is the Chief Financial Officer and Human Resource Manager for AdventureSmith Explorations. Born in Hawaii and naturally drawn to the water, she feels she is a Pacific Islander at heart. Her career in the cruise industry includes work as a hotel manager aboard numerous small ships and as a shore operations manager for a prominent small ship cruise line. Lisa has guided kayak trips in Alaska, traveled throughout Europe, Central and South America, and had a successful career as an information technology project manager for Fortune 500 companies before helping her husband, Todd Smith, found AdventureSmith Explorations in 2003.
Her favorite thing about her role at AdventureSmith is connecting great travel specialists with traveling clients.
"As the human resources manager, it's important for me to find people to work in our company that have a love of travel but are also excited to share that enthusiasm with our clients," she says. "I have seen this company grow into its success, and it is largely due to the people that I work with."
Lisa is proud of helping AdventureSmith expand from a small mom-and-pop business to a global success. This has not been without challenge, including navigating recessions and the COVID-19 pandemic. "We have proven our resiliency and dedication to open communication with both our clients and our employees," she says. "This has yielded little turnover and a loyalty that I am grateful for."
And, in turn, her team is grateful to have her captaining the crew. Lisa is at once a strong, decisive leader and a positive, encouraging friend. She doesn't shy away from innovation or thinking outside the box. And this extends to the many outdoor pursuits that she bravely explores: "Mountain biking, hiking with my dog, skiing, Nordic skiing, wakeboarding and now wake surfing all keep me young," she says.
Her AdventureSmith travels include chartering a catamaran in Belize, family travel in Costa Rica, cruising on a barge in Scotland and sailing the Greek Islands. "I feel blessed that we were able to parlay our love of travel into a bona-fide business. What more could you ask for?"