Senior Content & Marketing Strategist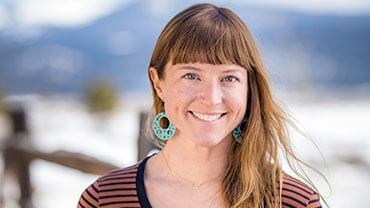 Lis Korb Larson is longtime member of the AdventureSmith family and an integral part of our marketing, communications and content. Her professional resume includes tenures as a magazine managing editor, a freelance book editor, a lead website editor and numerous side gigs including guiding llama treks in Utah and lifestyle modeling for Apple in California.
Her SEO experience and content management skills landed her at AdventureSmith more than 10 years ago, but she maintains a sideline creative edge with her love for travel sketching, block printing and sending/making her own postcards.
Lis's wanderlust has taken her hitchhiking in New Zealand, officiating a wedding in Tulum, driving down the Baja Peninsula, swimming with penguins in the Galapagos Islands, trekking up mountains in Peru, flying to Antarctica and many other special experiences. Thanks in large part to her work with AdventureSmith, she successfully reached all seven continents before age 37, and is now recounting them—aiming to tick them off again with her daughter.