AdventureSmith Explorations' Lis Larson reviews her 8-day Alaska Fjords & Glaciers Cruise (formerly named Eastern Coves) from Juneau to Ketchikan aboard the 76-guest Wilderness Discoverer. Please note: The primary ships operating the mentioned itinerary can change from year to year, so the ship Lis cruised on may no longer be sailing this exact route.
Lucky us, we arrived in Juneau to sunny skies. Traveling with me on the 8-day small ship cruise was my family (mom, dad, step-mom, brother and sister-in-law), all of us first-timers to Alaska. After checking into our bed-and-breakfast, the Silverbow Inn, we walked down to the waterfront for a bite to eat. Floatplanes were taking off and landing by the minute so it was quite the show — really made us feel like we were somewhere entirely new!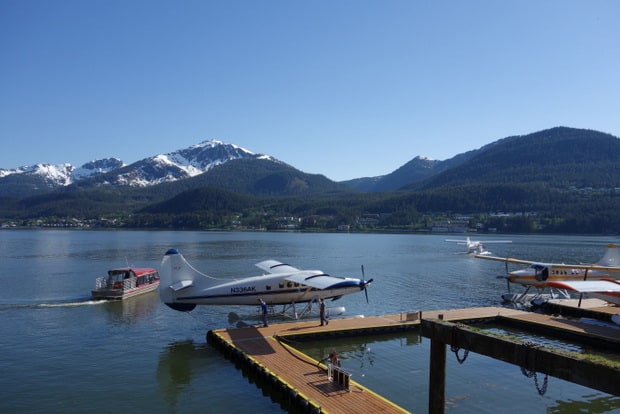 A walk on the waterfront here is fun to view the statue of dog Patsy Ann (the former "official greeter of Juneau") and to gawk at the largeness of the big cruise ships that literally block the view across the Gastineau Channel. The next day our 76-guest Wilderness Discoverer was docked nearby and the size contrast alone reassured us we were headed on a great, intimate adventure. (In Juneau, note that the big cruise ships also dictate a lot of the shops in town, so there are dozens of chain jewelry stores; be sure to walk beyond the first strip to find shops with more local flavor.)
Our first night we spent wine tasting at the Silverbow's wine bar. A unique and informative wall map/mural helps you choose your flight by region and taste. The Silverbow is truly a gem of a spot, with cozy accommodations, a bakery/bagel shop next door and a charming lobby and wine bar. You're likely to chat with the owners during your stay (they live upstairs), and the friendly staff and cute quirks (like their alligator business card holder) make this inn a standout for travelers who like local flavor.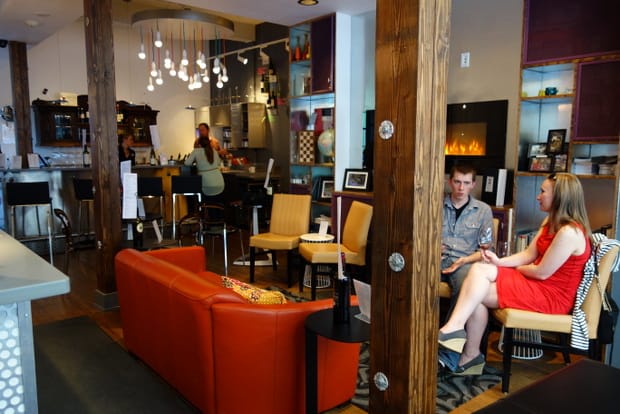 On embarkation day, we had most of the day to continue exploring Juneau. We started the morning with a hike up Mount Roberts (about 4 miles) and took the Mount Roberts tram down, spotting two bears in the forest on our way down. At the top of the tram are gift shops and a wildlife center, with a rehabilitating live bald eagle for education.
For lunch, you must order the crab bisque at Tracy's Crab Shack. We were treated to yet another sunny day and it got downright hot. We were donning shorts and tank tops, but this would be the last we'd see of shorts for the week. Things got brisk quick as we pulled up anchor and headed out to the Inside Passage. A few of us remained at the bow for a good bit of the journey and were dubbed "the bow riders" by guide Bethany, who was immediately out to greet, entertain and inform us about Alaska in her dramatic, eloquent style.
A true highlight of the trip was the Wilderness Discoverer's crew and guides like Bethany. From the food service to the yoga classes and kayak instruction, everything was top notch but completely casual and fun. By the end of the cruise we had made great friends out of our guides and fellow passengers. And the extra touches — like Captain Dan teaching us how to navigate the ship, guide Phil trying to score us drinks from the kitchen window after a failed bear sighting, first-mate Michael's tales of Hollywood (he was a sailing double for Pirates of the Caribbean) and skiff driver Andy steering us into a secret cave — made the trip very special.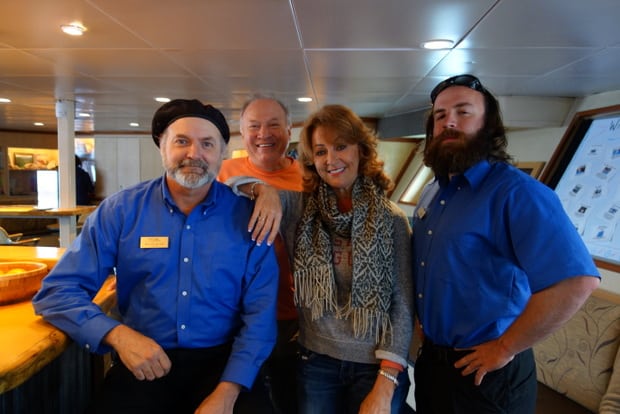 We awoke the next day to icebergs in the water around us and towering waterfalls on the steep walls of Tracy Arm. We took zodiacs out to Sawyer Glacier and got to witness it calving (big ice chunks falling into the water). Harbor seals and harbor porpoises peeked at us from the water. Later we sailed out to Frederick Sound and spent some time whale watching Alaska by watching a few humpback whales. It was so peaceful seeing their rhythmic diving and flukes rise out of the water. And we were treated to one whale's acrobatics as it jumped out the water and flipped on its side.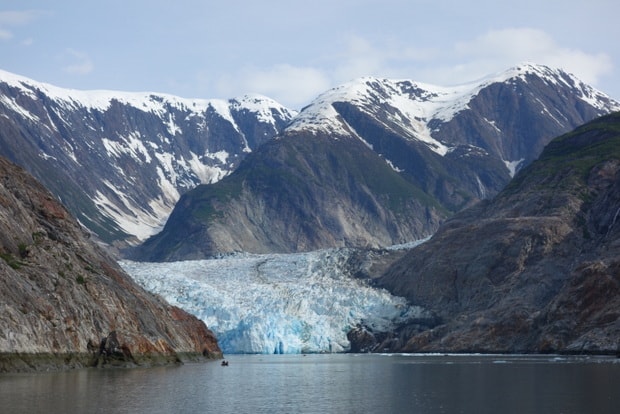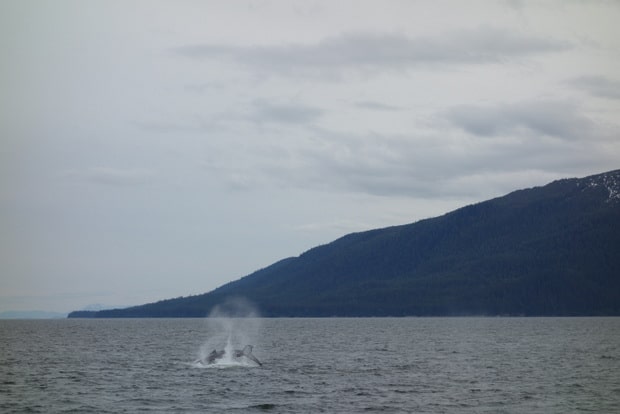 Each day aboard the Wilderness Discoverer was full of choices. There was yoga every day at 7am, which my mom and I attended religiously. Then a buffet breakfast, followed by the first activity of the day. Most days we had a choice; there were kayaking intro classes, guided kayak tours, open time for kayaking or paddleboarding on your own, short hikes, long hikes, full-day hikes, zodiac rides and even snorkeling. You can really choose to be as active as you wish. Some highlights for me were: stand-up paddleboarding (just me and the paddleboard out on the ocean felt so peaceful, and the mountain views were spectacular) and the hike to Baird Glacier, a valley glacier who's hike includes a lovely mix of mosses, sand, stones and fledgling spruce. At this stop, a group that went out before ours got to see a wolverine out on the glacier, a very rare sight! My family and I took full advantage of our time on board, signing up and doing much of what was offered, like visiting Chief Shakes house in Wrangell and walking to the petroglyph beach there, playing trivia night (we took first place!), snorkeling and spending lots of time in the Wilderness Discoverer's hot tub with margaritas.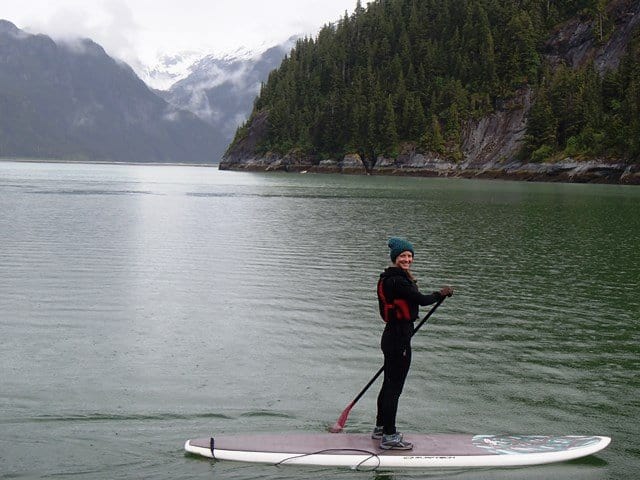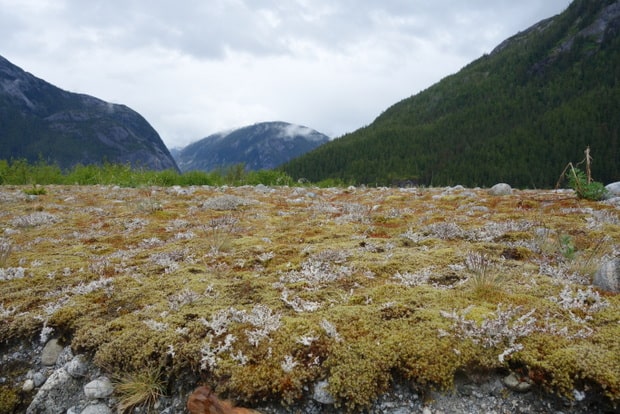 On disembarkation day in Ketchikan, we were sad to leave our new friends. Many of the passengers were staying on for another 8 days, heading north on the Western Coves Adventure Cruise. In Ketchikan we checked into the Cape Fox Lodge, which is one of the finer spots to stay in town. A funicular takes you right up to the hotel from famed Creek Street, and the views from the lodge are spectacular. We had time this day for a nice lunch and a visit to Saxman Totem Park before my family left for the airport.
Be sure to reserve a window seat whenever you're flying in and out of Alaska
My journey continued the next day north to Anchorage. I took a puddle-jumping flight that provided amazing views all the way north. Be sure to reserve a window seat whenever you're flying in and out of Alaska to take advantage. My flight touched down in Wrangell, Petersburg, Juneau and Anchorage, with the shortest flight time being a mere 7 minutes (the Wrangell to Petersburg leg). In Anchorage I had arranged some independent travel on the Kenai Peninsula, mainly in Homer. Along the way though I stopped at two of AdventureSmith's partner accommodations: the Parkside Guest House in Anchorage and the Kenai Riverside Lodge in Cooper Landing.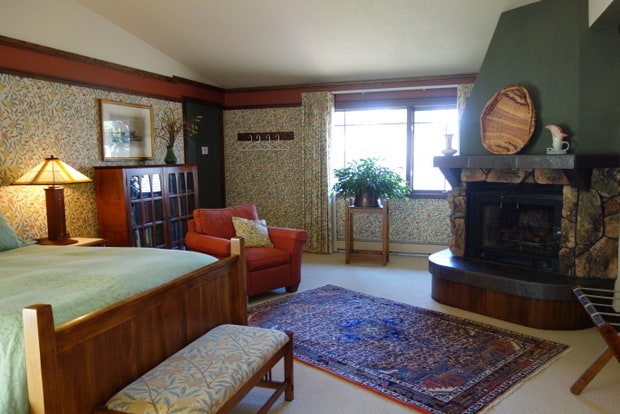 Parkside Guest House is a bed-and-breakfast for guests of Camp Denali and North Face Lodge in Denali National Park. A stay here includes a room with private bath and a delicious breakfast cooked by the home's host. Our breakfast featured homemade yogurt, a baked rhubarb oatmeal crisp, homemade strawberry jam and toast from nearby Fire Island Bakery. This is a great home for travelers looking for a more intimate look at Anchorage. Located in a quiet neighborhood, Parkside is a short walk from downtown and the waterfront Tony Knowles Coastal Trail, an 11-mile paved path for biking, walking and skating. We walked downtown to the Anchorage Museum, then took the Coastal Trail and some neighborhood navigating to the Bear Tooth Theatrepub, a movie theater with pizza and beer dinner service.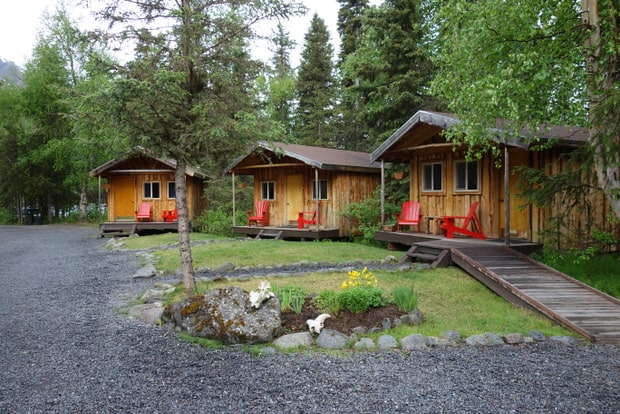 The Kenai Riverside Lodge is another must-stop on the Kenai Peninsula. Many of our Alaska land adventures use this as one of many stops. Tucked between the highway and the Kenai River, the quaint property is convenient yet feels secluded. Mini red-doored guest cabins dot the landscape, with a sauna, dining/bar building and some community indoor and outdoor spaces as well. From the lodge, we took a full-day rafting adventure down the Kenai River to Skilak Lake. Rain gear and boots are provided, and we needed them the day we rafted as the rain came and went sporadically. A generous lunch spread of smoked salmon, cheeses and bagels, with hot chocolate and tea, gave us a nice break midday. After our full day on the water, we played cribbage riverside with a glass of wine as the sun went slowly down. A great finish to a fantastic trip in Alaska!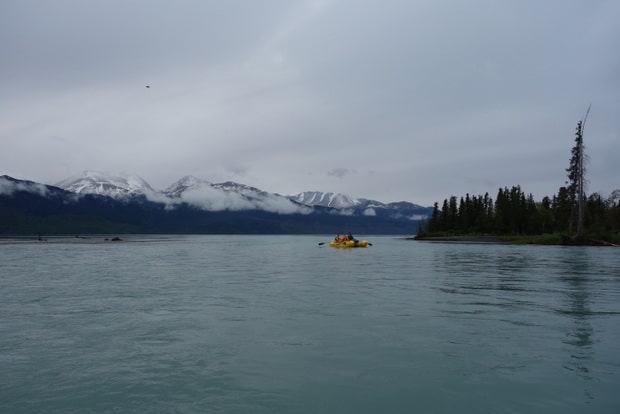 Like what you read? Contact one the experts at AdventureSmith to book the small ship Alaska Fjords & Glaciers Cruise and/or a land adventure on Alaska's Kenai Peninsula. View more photos from this trip on Facebook.
MORE ALASKA RESOURCES:
Alaska Small Ship Cruises
Alaska Yacht Charters
Luxury Alaska Cruises
Alaska Cruise Guide
Alaska Cruise Deals
Small Ship Alaska Cruise Reviews
Best Alaska Cruises for Families
Small Alaskan Cruise Lines
Glacier Bay Cruises
Alaska Inside Passage Cruises
Alaska Whale Watching Cruises
Alaska Trips
Alaska Tours
Visiting Denali National Park
Alaska National Park Tours
Best Time to Visit Alaska
This small ship Alaska cruise review was written by an AdventureSmith Explorations crew member. Read all AdventureSmith Reviews for more trip reports, or contact one of our Adventure Specialists to learn more: 1-800-728-2875.