Content Manager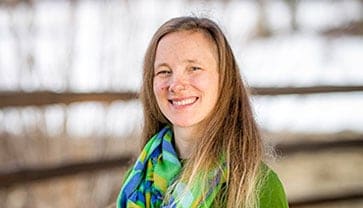 Mary brings a journalism and global studies education, a passion for travel and an upbringing in the Green Mountains of Vermont to her role as AdventureSmith Content Manager.
Mary's travel journals tell tales of skydiving the Swiss Alps, canoe-camping the Allagash Wilderness Waterway in Maine, living the camper van life in New Zealand and trekking the Himalaya, among other adventures.

Prior to AdventureSmith, Mary honed her eye for detail while managing scholarly publications for 10 years. Travel blogs, paintings, radio shows and a self-published book on the Rainbow Family of Living Light make up just some of the content Mary loves creating.

In Tahoe, Mary can be found boogie-ing down at concerts, touring the Sierras by bike and ski with her dog, Woodstock, and daydreaming about her next travel experience. Mary has long said, "If I could get paid to copyedit the world, I would be happy." Now she does.