Coral Expeditions, formerly Coral Princess Cruises, pioneered small ship expedition cruising in Australia and the South Pacific and is acknowledged as one of the leading small ship cruise lines of the world. With a fleet of purpose-built small ships, Coral Expeditions offers luxury small ship cruises around distinct areas on Australia's coast and the South Pacific.
The Coral Expeditions Cruise Ship Fleet
Today, Coral Expeditions cruise line offers travelers three purpose-built, Australian-flagged expedition vessels: the Coral Adventurer, Coral Geographer and Coral Discoverer. These ships are famed for their cutting-edge technology and Australian hospitality hallmark of this iconic small Australian cruise line. Retired vessels in the Coral Expeditions ship fleet include the Coral Expeditions I and Coral Expeditions II catamarans.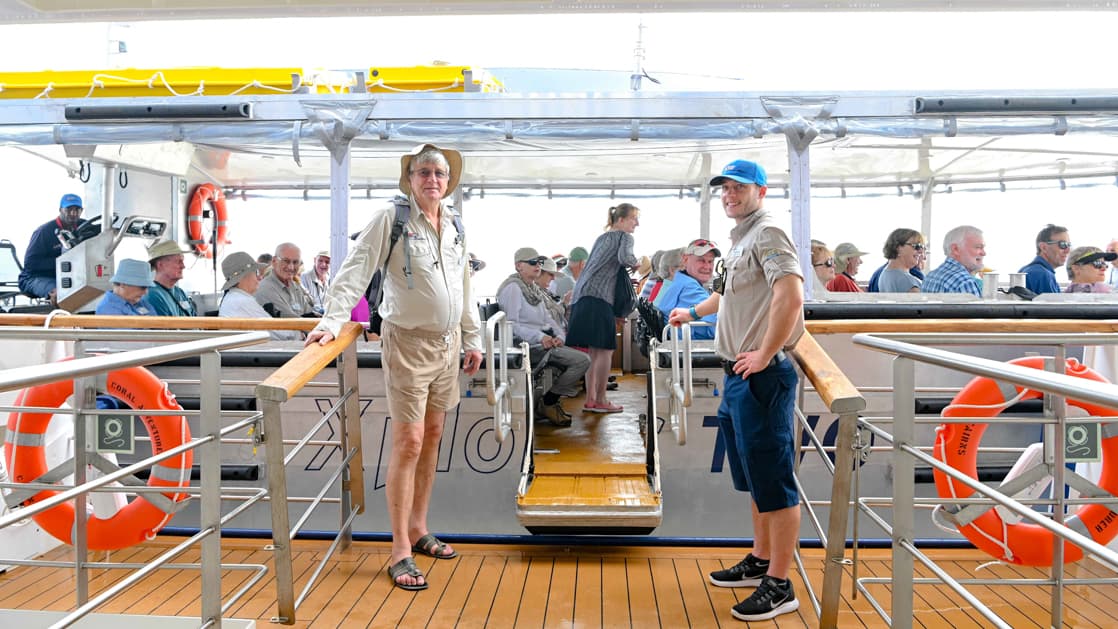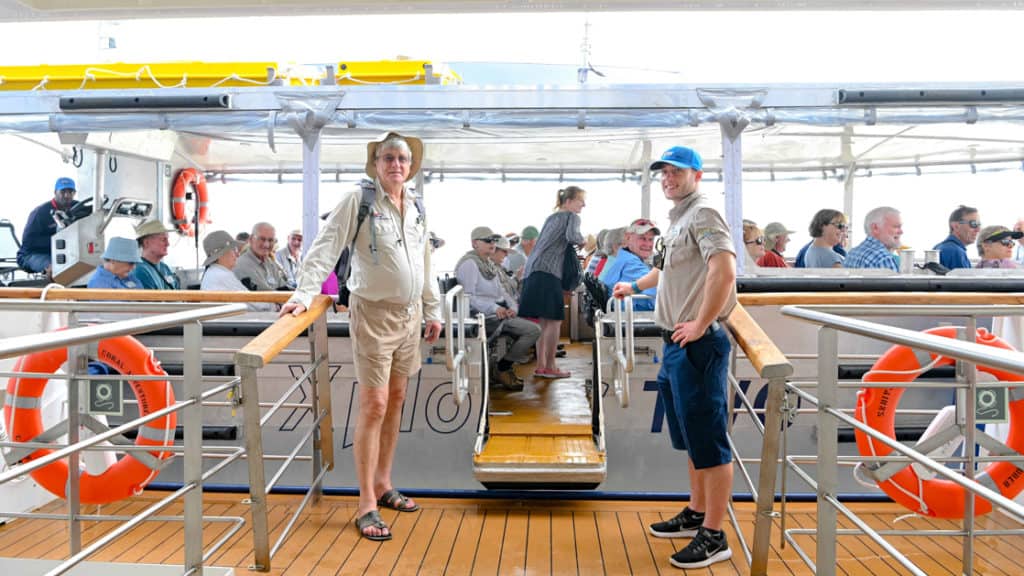 Coral Expeditions History
Founded by Captain Tony Briggs in 1984, Coral Princess Cruises began life on Australia's Great Barrier Reef with a converted 12-passenger WWII submarine chaser. By 1988 the company's cruises were proving a major draw-card for travelers from North America and Europe, leading to the launch of the company's first purpose-built small ship, the 50-passenger Coral Princess, later renamed the Coral Expeditions I. This twin-hulled classic catamaran accommodated a maximum of just 46 guests, and the intimate expedition atmosphere grew the company's popularity.
With the addition of a second small ship (the 42-guest Coral Princess II, later renamed Coral Expeditions II) to the fleet in 1996, Coral Princess Cruises was in a position to expand their operation further, pioneering the very first small ship expedition cruises on Western Australia's remarkable Kimberley Coast.
With the incredible popularity of both the Great Barrier Reef and Kimberley cruises, a grand vision was realized with the launch of the state-of-the-art flagship Oceanic Discoverer in 2005. Built to exacting standards, Oceanic Discoverer (later renamed Coral Discoverer) was the first Australian-owned and registered passenger ship to attain full international SOLAS compliance in over 50 years. The launch of Oceanic Discoverer allowed Coral Princess Cruises to expand their operations throughout the most exotic and rarely visited destinations of the South Pacific, including the archipelagos of Melanesia, Papua New Guinea and New Zealand. In 2013 an inaugural expedition through the Spice Islands and Raja Ampat regions of Indonesia was added to the schedule, with plans being developed to expand further into exciting and new destinations throughout Asia-Pacific over coming years.
With over 34 years experience as Australia and the South Pacific's leading small ship cruise line, Coral Princess Cruises was then rebranded as Coral Expeditions in June of 2015. With the rebrand the company stayed true to its origins as a pioneer on the Great Barrier Reef and the Kimberley, while at the same time recognizing its expedition itineraries into remote regions and cultures in Asia-Pacific. And from there, the company expanded even more into the fleet it has today launching two more slightly larger twin 120-passenger ships in 2019 and 2021: Coral Adventurer and Coral Geographer.
Coral Expeditions Cruises & Standout Features
Coral Expeditions' reputation as a pioneer in the field of expedition cruising is well deserved. The company has pioneered several new itineraries to some of the most remote locations on earth, including unique Australian cruise routes including the Great Barrier Reef, as well as Pacific Islands cruises to the Spice Islands and Raja Ampat regions of exotic Indonesia. They also changed the way expeditions are conducted through their unsurpassed range of excursion tenders, making expedition travel possible for even the least intrepid traveler. Tenders include glass bottom boats, inflatable zodiacs, kayaks and the company's unique excursion vessels 'Xplorer'.
The unique, specially designed Xplorer is equipped with high horsepower engines and comfortable padded seating accommodating all guests and ensures that you don't miss any of the region's highlights. Xplorer is also fitted with an awning to provide protection from the weather and an on board toilet. With Coral Expeditions boarding of excursion vessels is safe and easy. Simply step aboard from the ships' unique hydraulic platform gently lowers the excursion vessel into the water, ensuring that you don't need to clamber aboard or get your feet wet.
Coral Expeditions guides are the best in the business, comprising a dedicated Expedition Leader and two knowledgeable and engaging Guest Lecturers. On itineraries featuring in-water activities (snorkeling, SCUBA diving), a Marine Biologist and Diving Instructor join the team. The Expedition Team is complemented by a predominantly all-Australian marine crew and hospitality staff.
Modern Australian dining is a standout feature of the Coral Expeditions experience, with talented chefs making use of only the freshest of locally-sourced produce in their sumptuous menus.
Why Choose Coral Expeditions
When you travel with Coral Expeditions you won't just see these exotic destinations from the deck of a ship, you will truly experience them! Their ships have been purpose built for cruising Australia and her neighbors, meaning you don't need to compromise on amenities and you will get closer to the action than you ever thought possible. With the most experienced and knowledgeable expedition teams, and the exemplary service of the Australian & New Zealand staff (tipping not required!), you will feel right at home enjoying the uniquely Australian onboard atmosphere.