AdventureSmith's Jenna Granger reviews her time on a Glacier Bay cruise aboard the 60-guest Wilderness Adventurer. Read on for her expert review and photos from the Glacier Bay National Park Adventure Cruise.
For my first trip to Alaska I wanted to do it right: get the best weather, see the most wildlife and venture out on land to experience the remote Alaskan wilderness without a whole lot of know-how. The only way to really do this—and do it well—was via small ship. The Wilderness Adventurer in early May was the way to go. With six days of sun (May can, but doesn't always, offer some of the best weather of the year), bears, mountain goats and orca sightings, and lots of time off the ship kayaking and hiking, my first trip to Alaska hit most of my bucket list items (read my full Achievable Alaska Bucket List). My trip also included a few additional items that turned out to be just as important as wildlife sightings—and it was small ship cruising that made it all possible.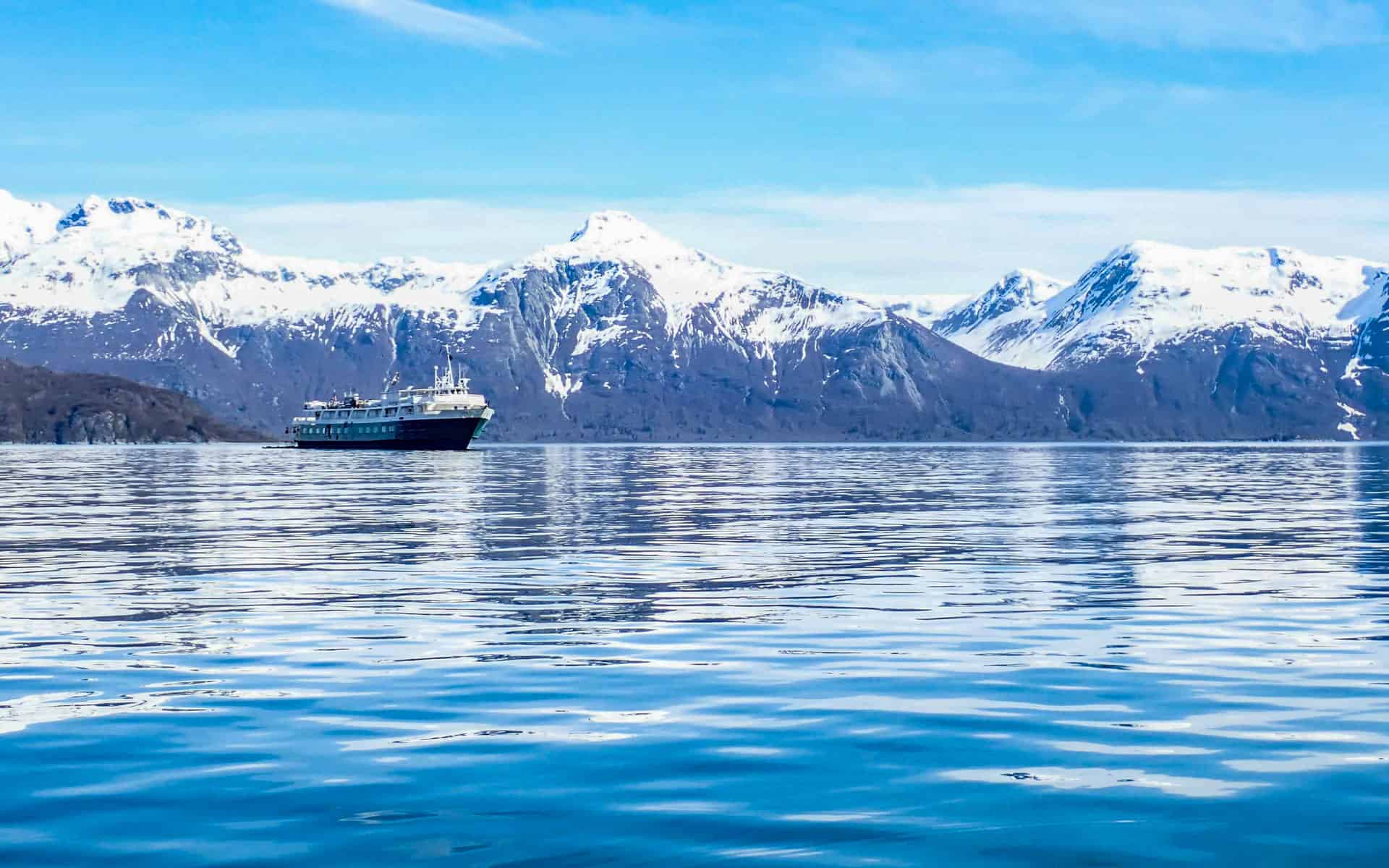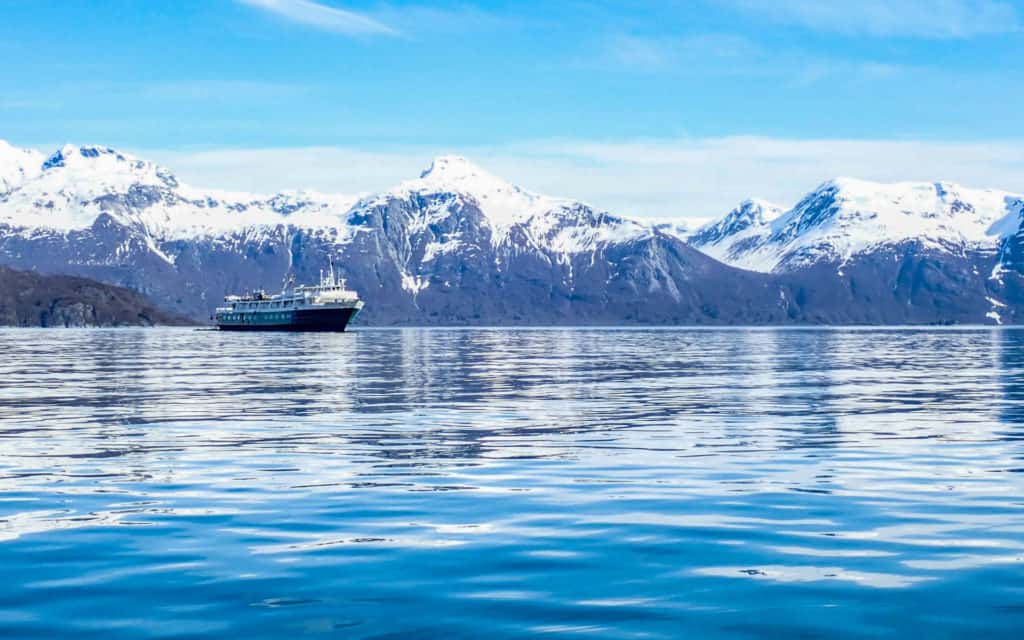 Wilderness Adventurer Ship
I couldn't have imagined a better ship to sail through the Inside Passage of Alaska than the 60-guest Wilderness Adventurer. She was an excellent size with plenty of viewing decks, a blissful sundeck and cozy lounge/bar that seemed to always contain fresh cookies or appetizers and plenty of beverages. Kayaks, paddleboards and skiffs were ever-ready to be launched for exploration and the staff worked hard to make sure all needs were met. This ship is adventure ready and a offered a comfortable and warm retreat from the adventures of the day.
Alaska Action-Packed Days
One evening while staring out at the passing scenery of white-capped mountains, I thought about all that we had packed into one day. We visited two glaciers, kayaked, snowshoed, hiked, did a polar plunge, relaxed in the hot tub and even finished it off with an educational talk on bears. This variety of fun and adventure with constant activity (all optional) happened every full day aboard, making it seem as is if the morning was one day and the afternoon another; this 8-day cruise felt like 16 days!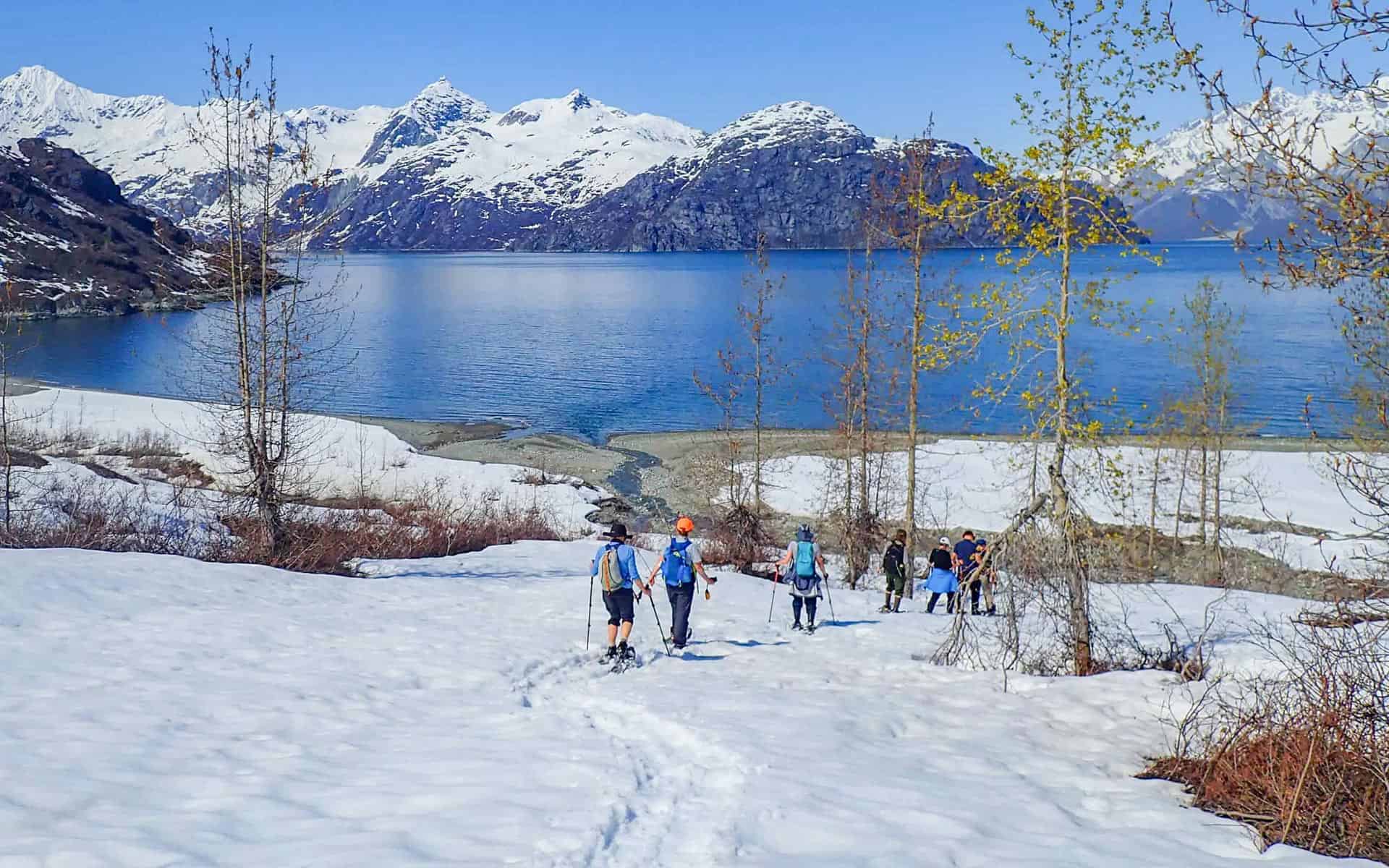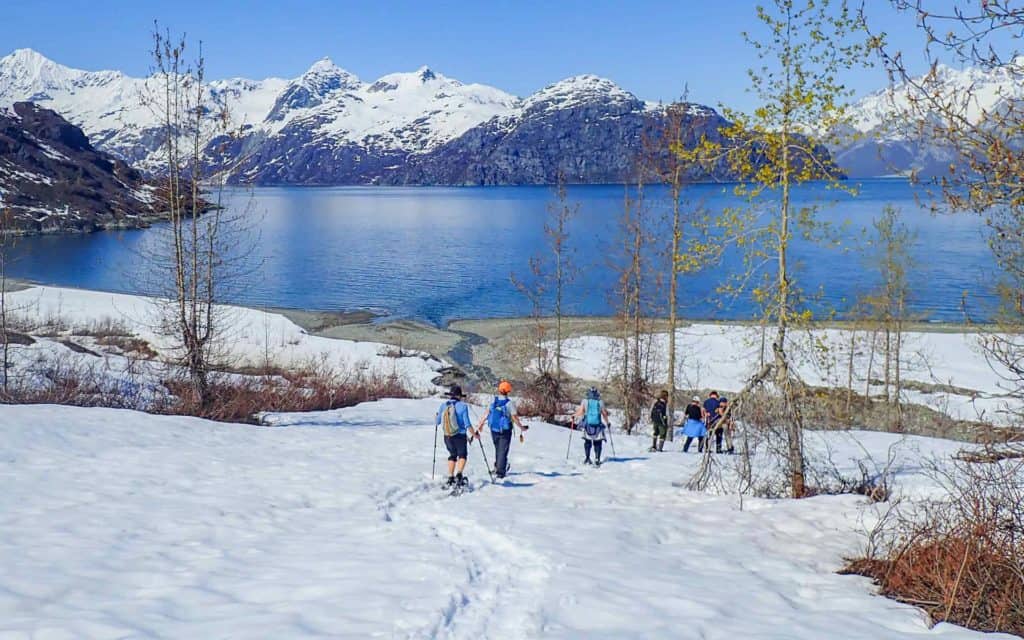 How could this experience possibly be recreated without a small ship? One would have to organize sports equipment, lodging, transportation, permits, food and safety. Just thinking about the logistics is exhausting. And although we were tired at the end of this trip, it wasn't from a stressful planning experience, it was from the fun, active days.
Multiple Full Days in Glacier Bay National Park
Were we bored? Not for a second. I know the Inside Passage outside of Glacier Bay National Park boasts inlets, fjords and small bays that are stunning, but while we were out on adventures in Glacier Bay, not for a moment did we wish we were in any other part of Alaska's grand wilderness. The Wilderness Adventurer crew knew the national park so well, they veered from the itinerary in perfect ways.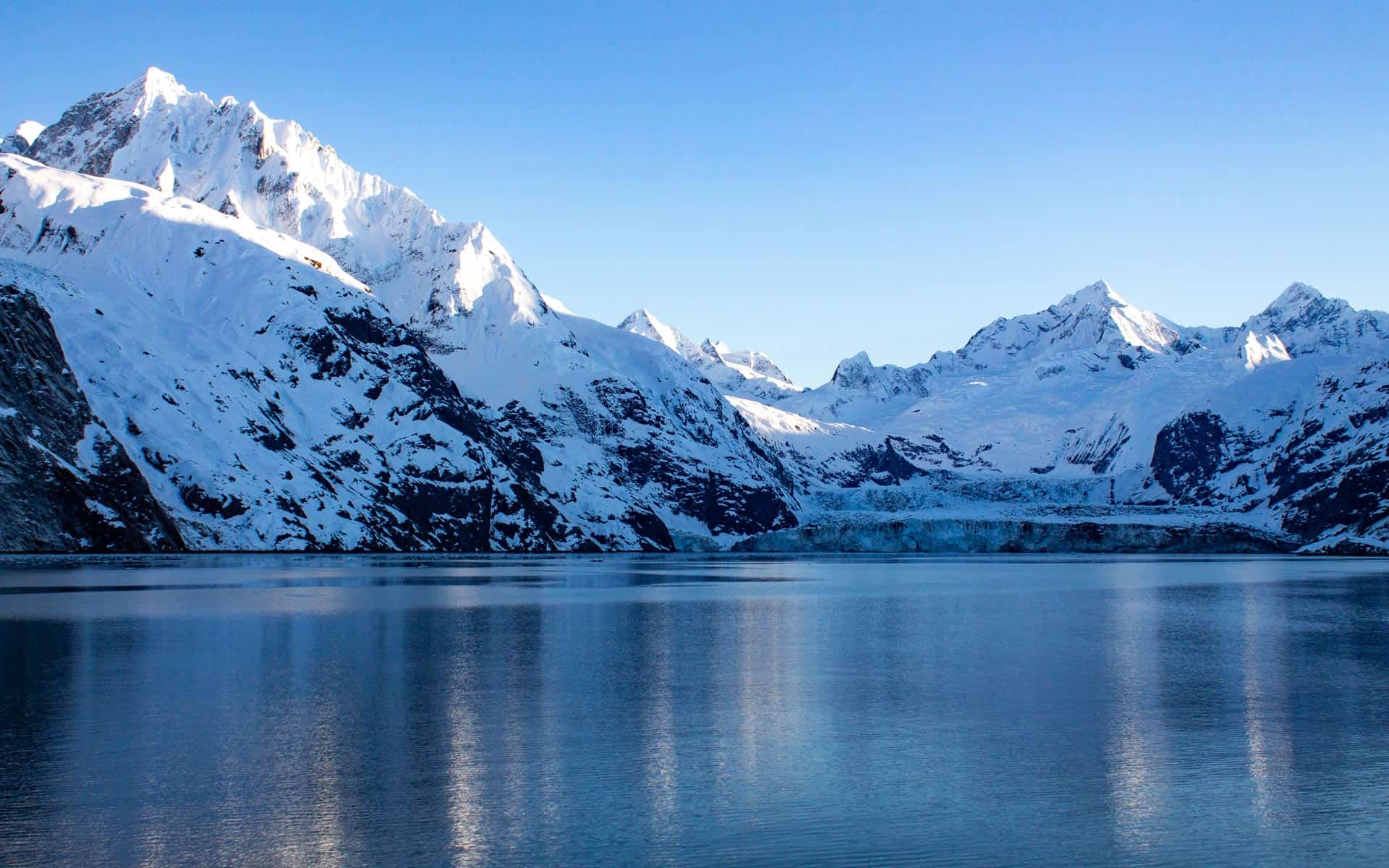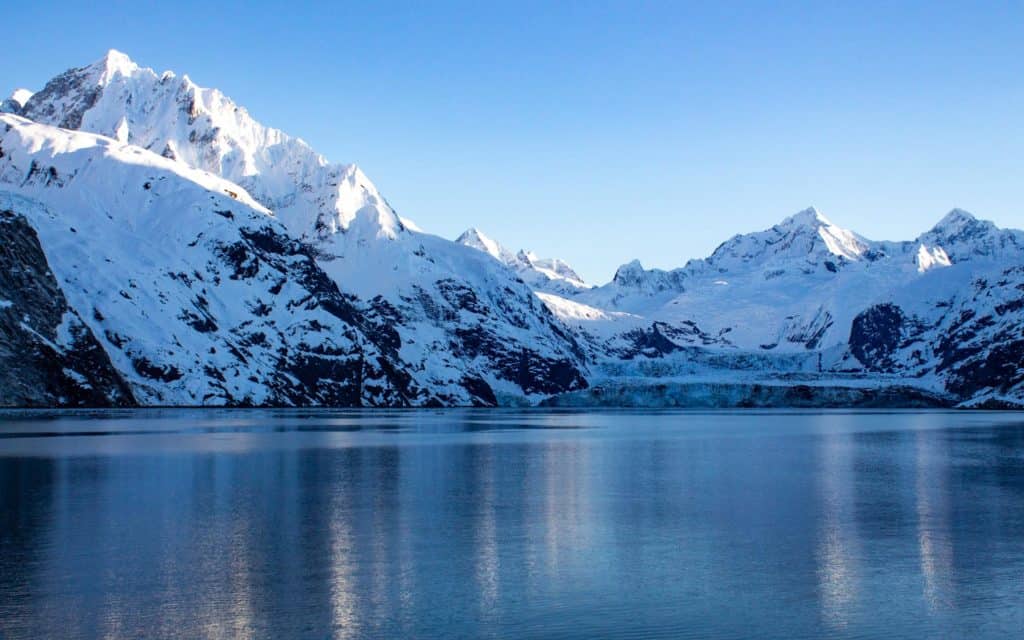 How about visiting John Hopkins Glacier as the sun sets on the stunning white mountains above (see the time-lapse video) while watching mountain goats roam and harbor seals lounge on icebergs, and then wake up the next morning with sunrise at Marjorie Glacier for a little calving before breakfast? These perfect moments didn't happen by chance; the crew aboard was constantly balancing weather conditions, daylight hours, national park regulations and activities, making our experience a priority over the ship's schedule (ahhem unlike big cruise ships).
Unique Haines Visit
We were lucky enough to visit this cute little Alaskan town on a perfectly sunny day with only a light, refreshing breeze. As we drove to our morning rafting adventure we were surrounded by the white-capped mountains of the Chilkat Range, which continued as we peacefully floated down the Chilkat River. This rafting adventure, more of a float as there were no rapids, meandered through a bald eagle preserve in a beautiful wide valley. Our float included fun and interesting commentary about wildlife, history and local life by our guide, bald eagles observing our passage from branches hanging over the river and stunning scenery.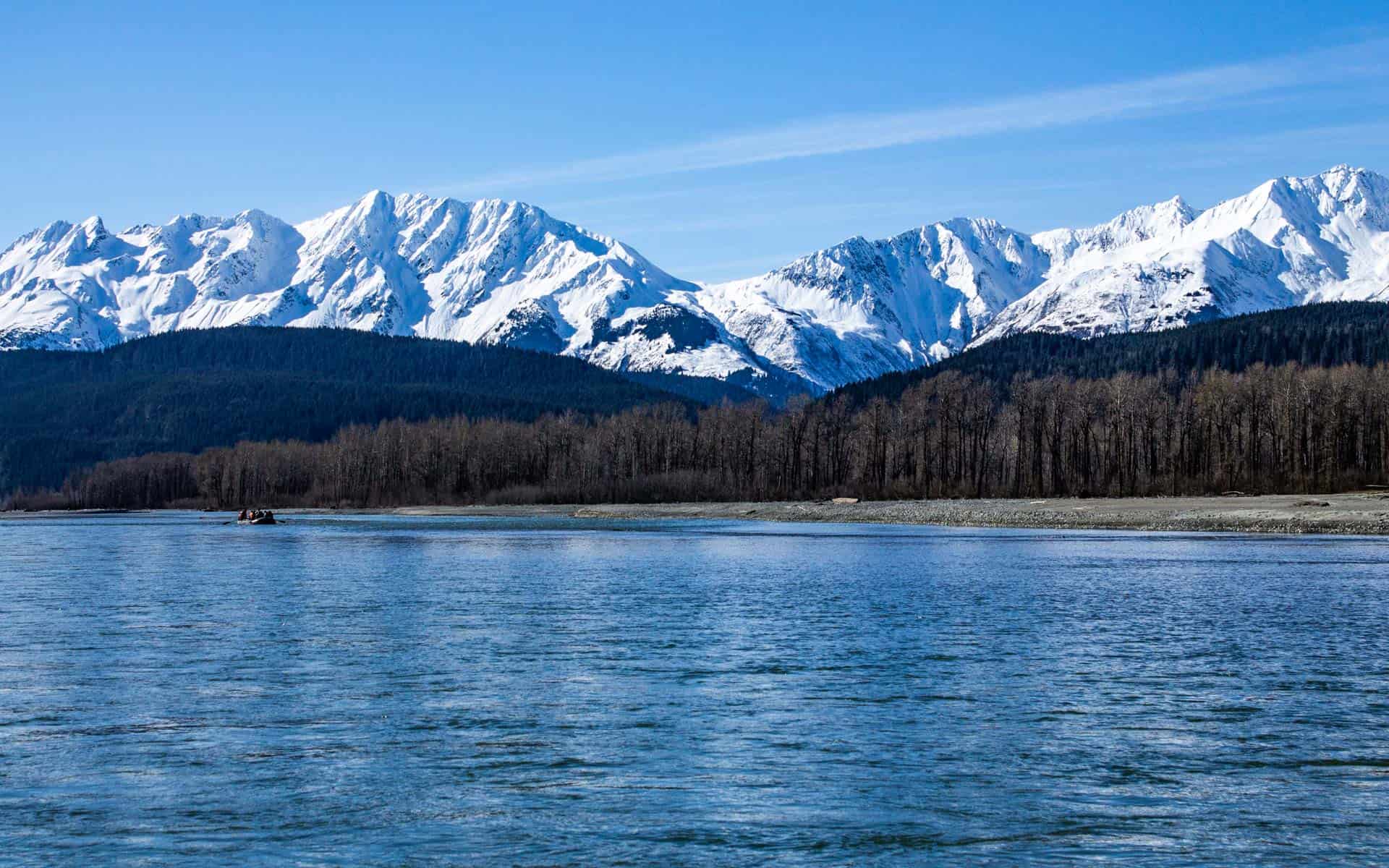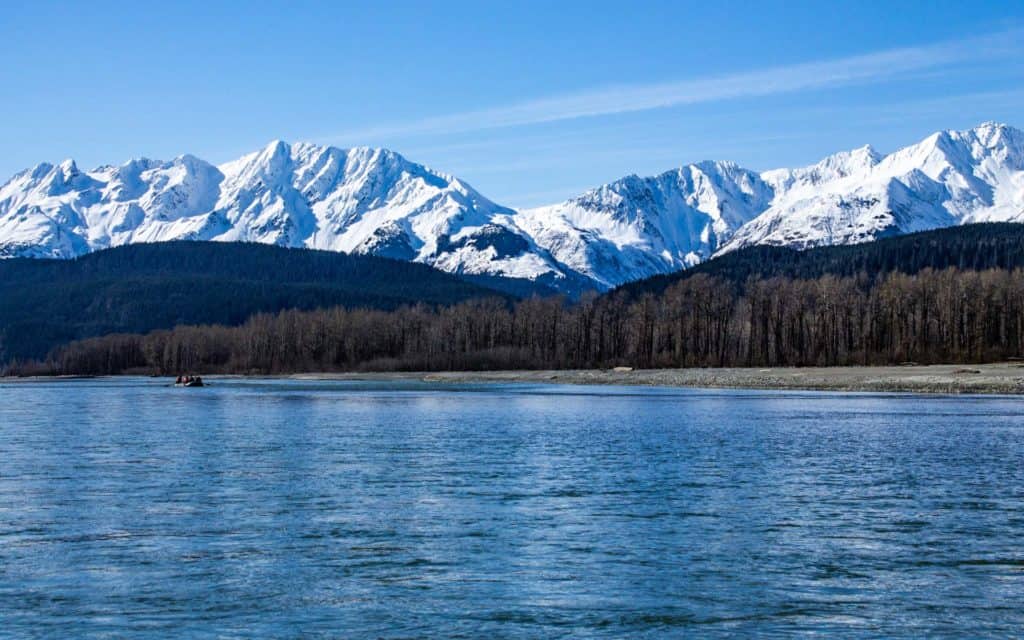 Our afternoon in Haines included a variety of options that included a beach walk, a free-roaming town exploration (which includes an apparently pretty neat hammer museum), or a trail hike through a moss-covered forest. With these variety of options, everyone returned back to the ship that evening in good spirits having enjoyed another unique, full day out exploring.
Up-close Wildlife Sightings
One day during our trip, we saw a large cruise ship pass us, and I tell you, as we were kayaking along, not one of us wished we were on that ship no matter how many waterslides, shopping malls and restaurants were aboard. We came here to see Alaska and the wildlife that lives within, and that is precisely what we did. One morning we were exploring Geikie Inlet, gazing at the beautiful Fairweather Mountain range when someone shouted, "BEAR!!!!" The captain was alerted and he slowed down to let us watch the mother with three second-summer cubs meander along the shoreline for about an hour.
We used our ship-provided binoculars and also took turns looking through a spotting scope that another traveler brought. We watched awestruck as the cubs played a little bit, stood up on their hindlegs, climbed a rock face and nibbled their way along shore. We all so appreciated being able to stay with them the whole time and not be stuck to a schedule. This same scenario happened again later on in the trip when six orcas were spotted just off the bow.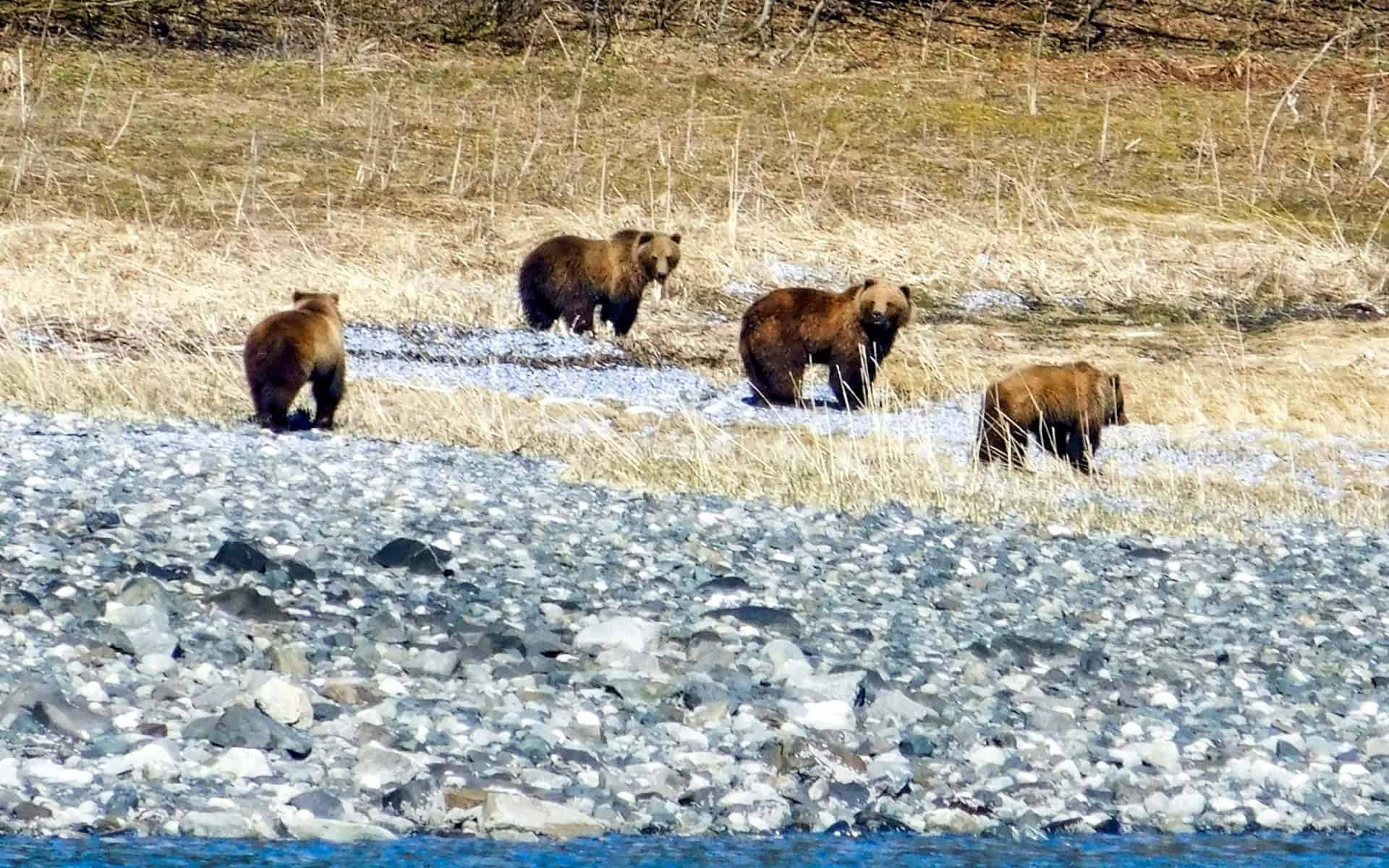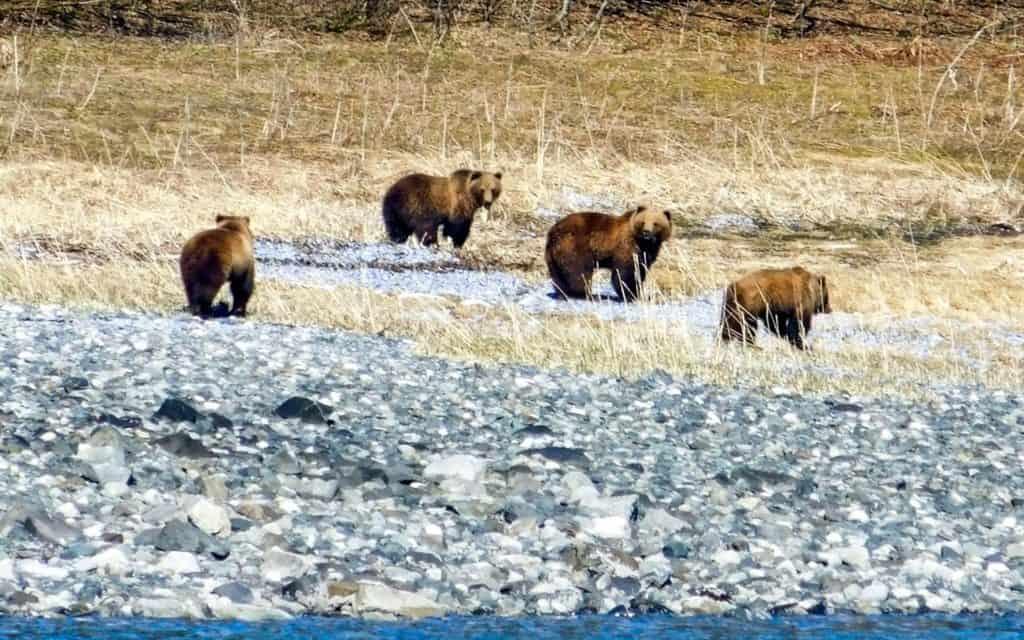 Early-Season Alaska to Yourself
Going early season in May before most of the large cruise ships even arrived provided our group with a few unique experiences that are not available throughout the rest of the season. The bonus that was most felt was the weather! The six solid, blue-bird sunny skies offered incredible Alaskan days that had the crew exclaiming how lucky we were. Alaska is known for weather and we all came prepared, but none of us expected to be using the sunscreen as much as we did. Looking at the weather charts, it does show that May is historically one of the lowest rainfall months, and talking to the well-seasoned Alaska experts I work with at AdventureSmith, May is often the best weather of the year. That being said, the week before it had snowed, so being prepared for everything is always advised.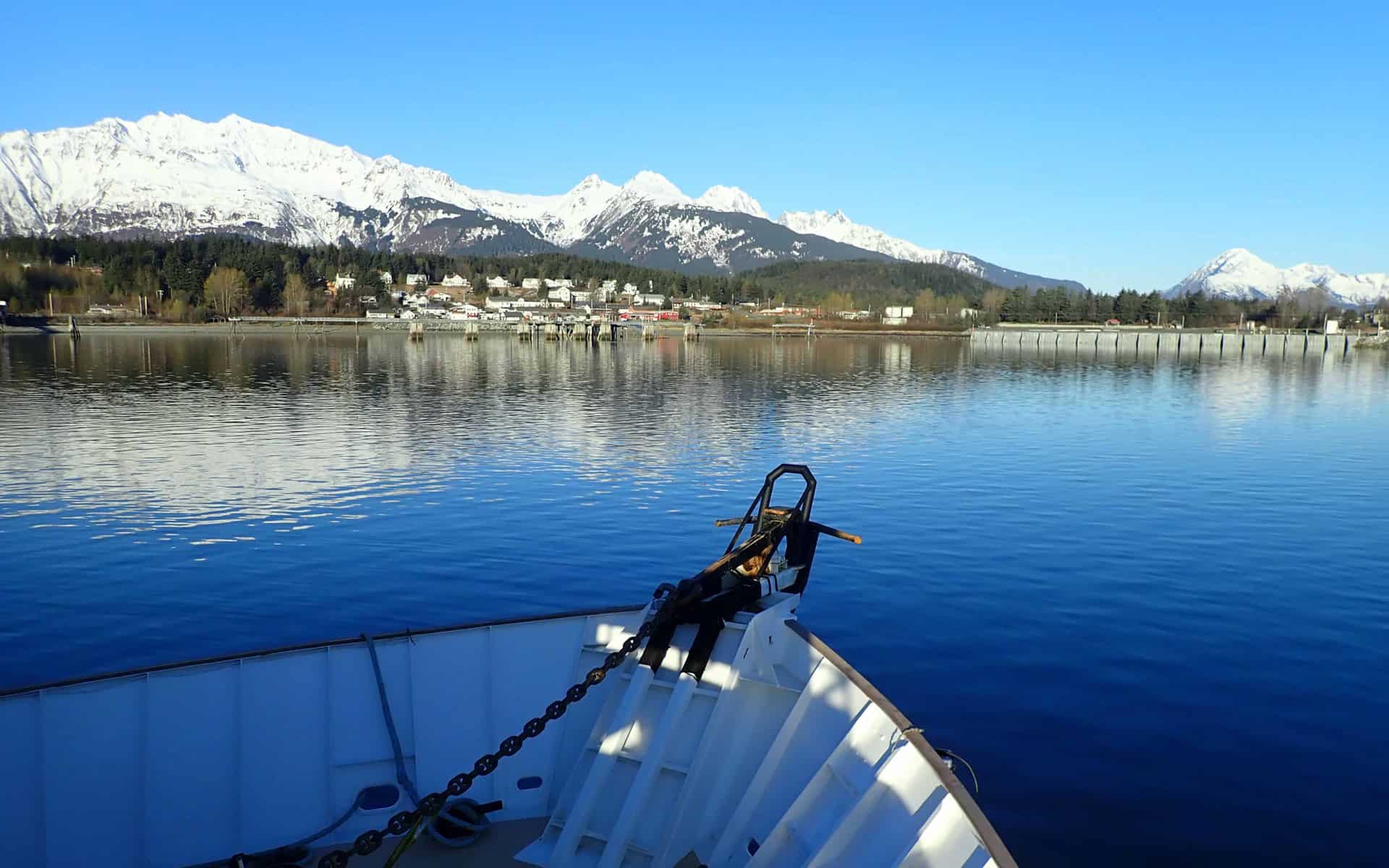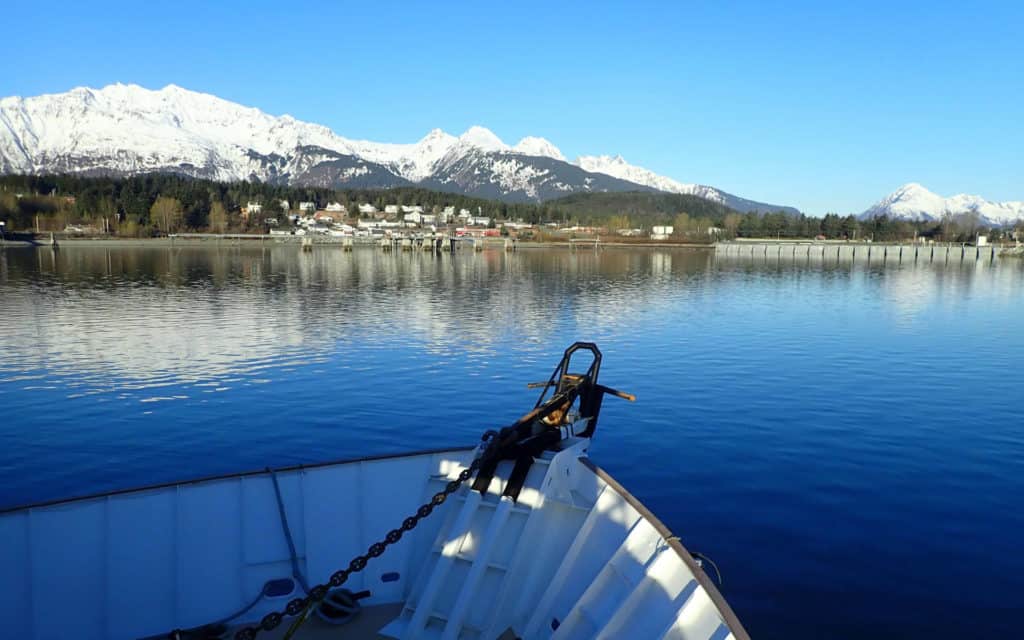 This early-season adventure also allowed us to go snowshoeing, an activity that can only be available in the early spring (conditions permitting); to visit the John Hopkin's Glacier, which closes to ships for seal pupping in the spring to mid-summer; and to access different trails as the foliage had not yet fully grown in and not too many bears were roaming. The one thing to note about late April/early May is that the foliage of the cottonwoods and willows throughout Glacier Bay were not filled out, making the landscape less green and vibrant, but the mountain goats and orcas—animals not as commonly spotted later in the season —more than made up for it.
Constant Learning from A Guest Speaker
Many small ship cruises offer special guest speakers that can range from wildlife experts and historians to geologists, marine biologists, authors, artists and photographers. Aboard my Glacier Bay National Park Adventure Cruise was Marci Johnson, a wildlife biologist who has worked with a variety of animals, many unique to Alaska. She led talks on bears, conservation and muskoxen in the evening.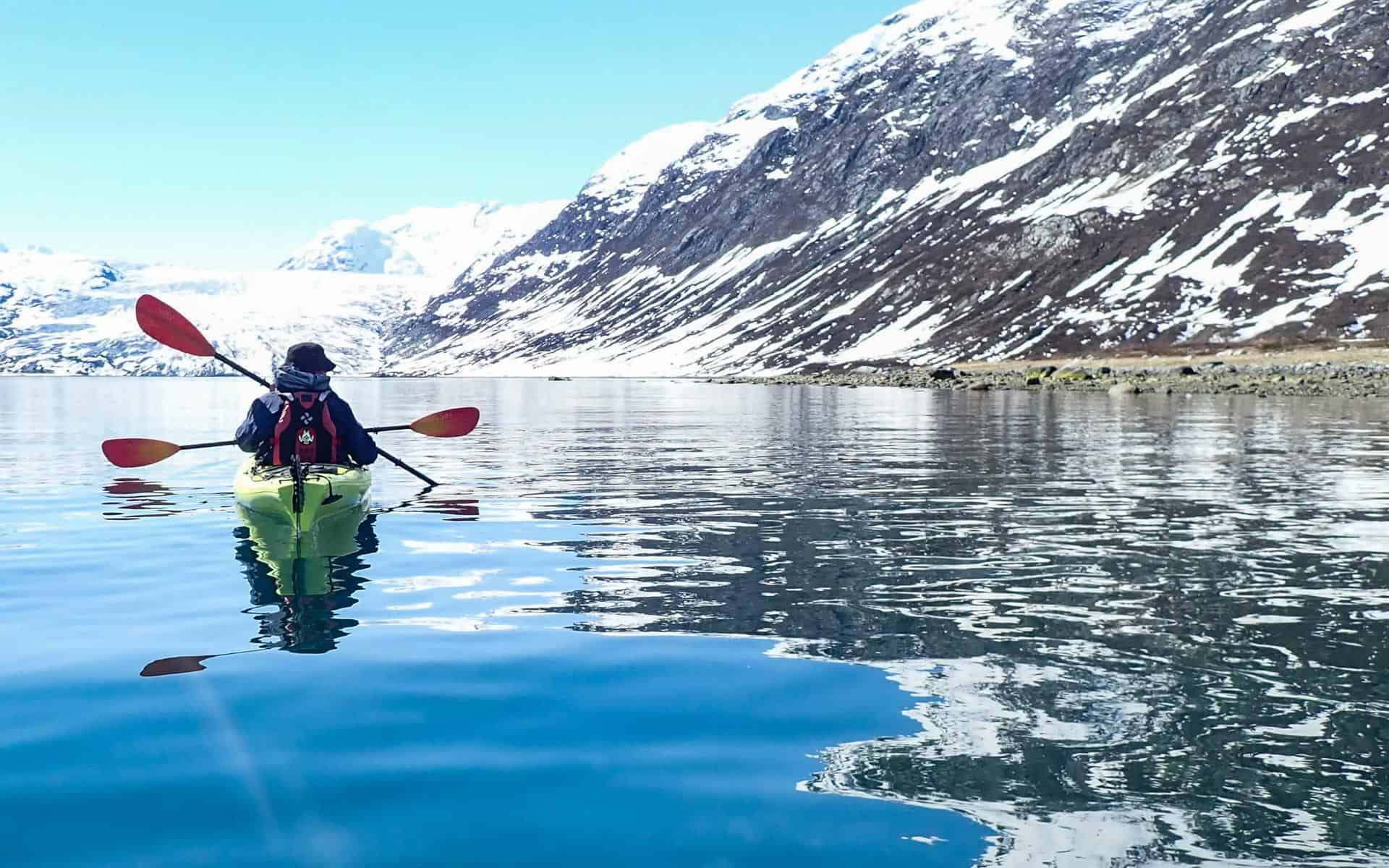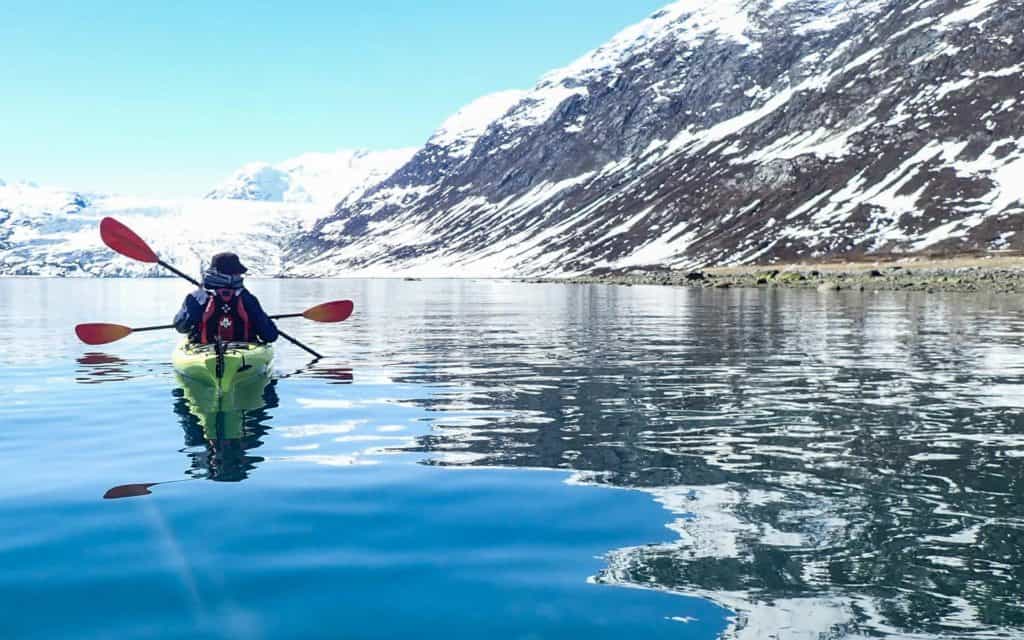 Her talks were excellent, but often the best part of having an expert aboard was that she was kayaking, walking, skiff touring, eating and hanging out with us for the whole trip. She readily answered questions that popped up and shared intriguing stories of getting paid in meat, warming up in a refrigerator in the Arctic and the challenges of counting muskoxen from a plane. If there is an option for having an expert aboard your small ship cruise, I'd take it!
No Worries About Dietary Restrictions
Dietary restrictions can make traveling difficult. Every meal can be stressful, complicated and make you feel like a ridiculous person asking detailed questions to every restaurant staff personnel. Having alerted the Wilderness Adventurer ship before I embarked that I am gluten-free and pescatarian, at every meal before I could even wonder what I would eat, an option would be presented to me. Gluten-free cookie? Yes please. Gluten-free bread? Sure that would be great with my soup. Gluten-free desert every night? I really shouldn't. It was amazing! The other gluten-free passenger was equally amazed and stated, "I have never had this service!"
The hotel staff aboard knew each of our restrictions and were constantly providing us with options. One night a fish option wasn't available, and one staff member offered me the alternates and even said, "We just want to make sure you get enough protein." Seriously, no one has ever cared about me as a vegetarian (which I became in that moment without a fish option) getting enough protein. The ease of not worrying about each meal, snack and dessert was one of the best parts of the whole cruise! Oh, and all the pastries, desserts and breads are made on board daily by the pastry chef, so they are extra tasty and fresh.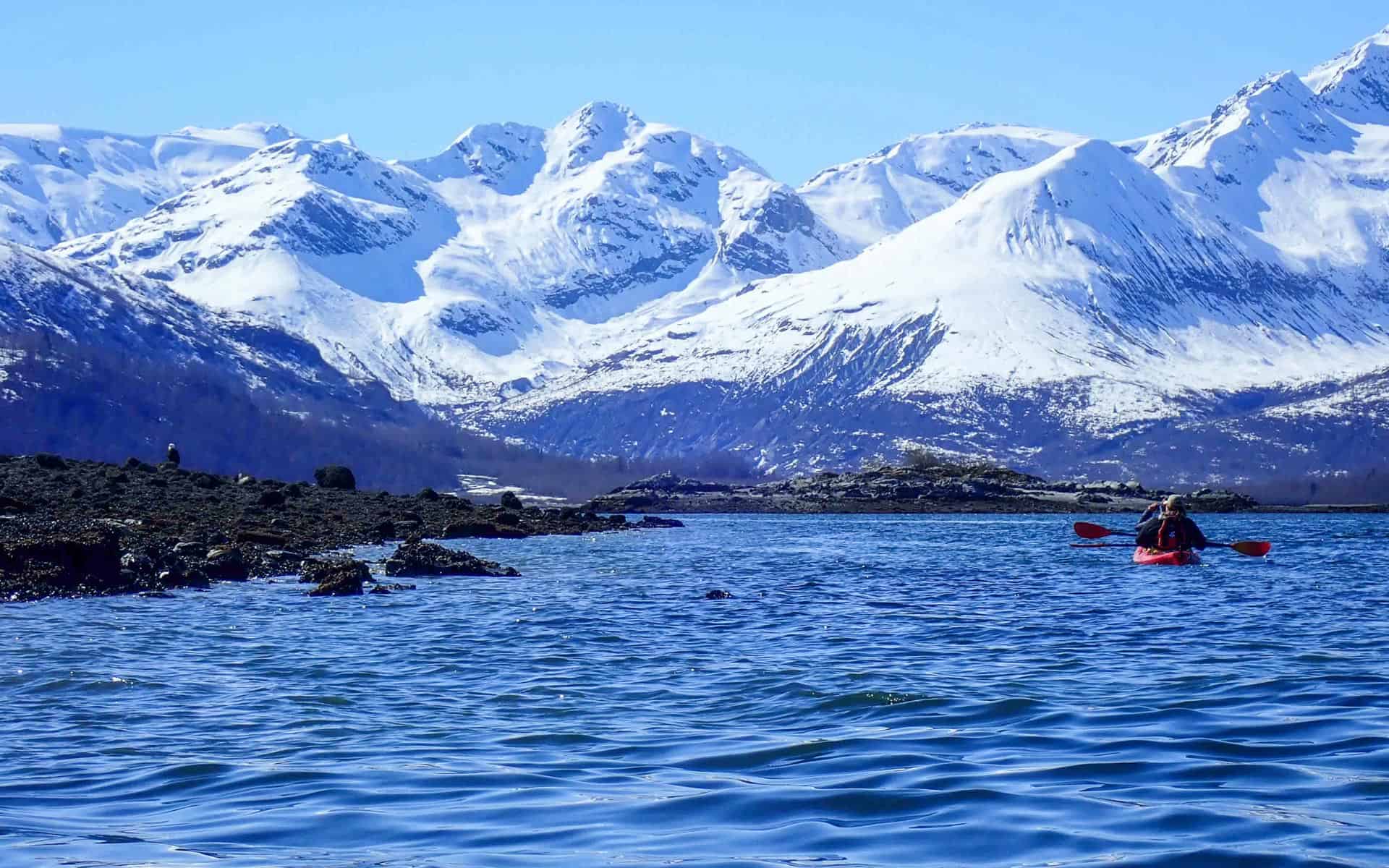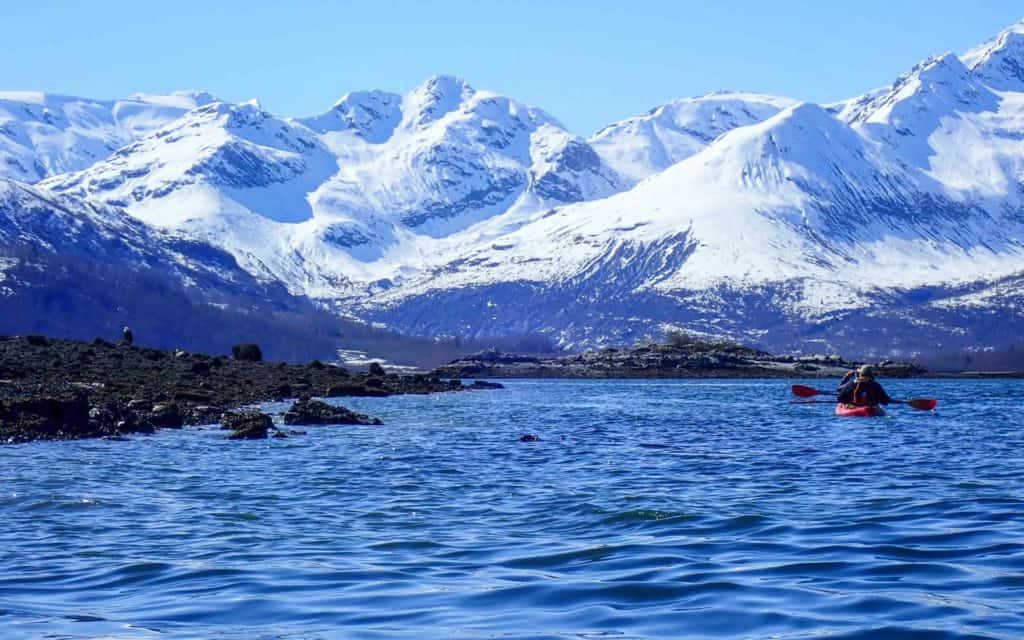 Well-Rounded Travel Experiences
In a former life, I managed a blog about healthy travel, in which I explored ideas about what can create a truly fulfilled travel experience. This list includes social relationships, nature, education, creativity, joy, exercise, living conditions, food, finances, spirituality/sense of purpose/nature and health. My small ship cruise through Alaska incredibly checked all of these boxes. The connections I made with my fellow travelers and the constant laughing was a strong element that made this trip so satisfying, this along with the sense of joy received when seeing unique wildlife and glaciers calve. The daily exercise hiking or kayaking boosted our energy and endorphins while the nice ship and hot showers made us comfortable. The educational talks and time spent with guides, the national park ranger and guest speaker all gave a boost to our brains and connection to the place we traveled.
Nature was ever-present, and connection to this expanse was accessible in quiet moments in the remote wilderness. The tasty food never let us become "hangry" (angry because of hunger, a common occurrence for travelers); instead it left us comfortably satiated (with the only real problem of eating too much). And the Wilderness Adventurer's affordable price tag unburdened finances and made this incredible Alaska experience possible. After all this I returned home in good spirits feeling completely filled up from my travels to the Last Frontier.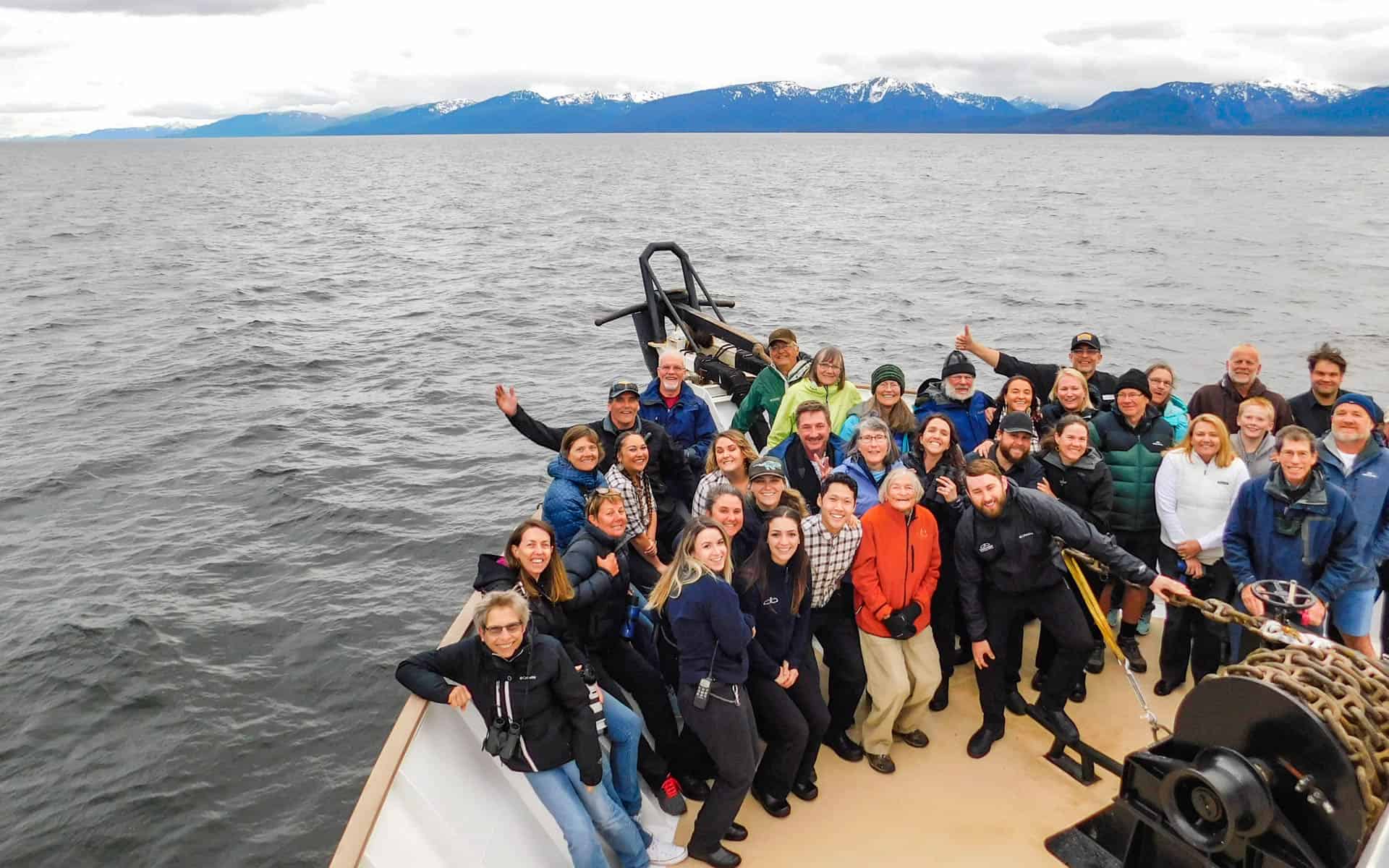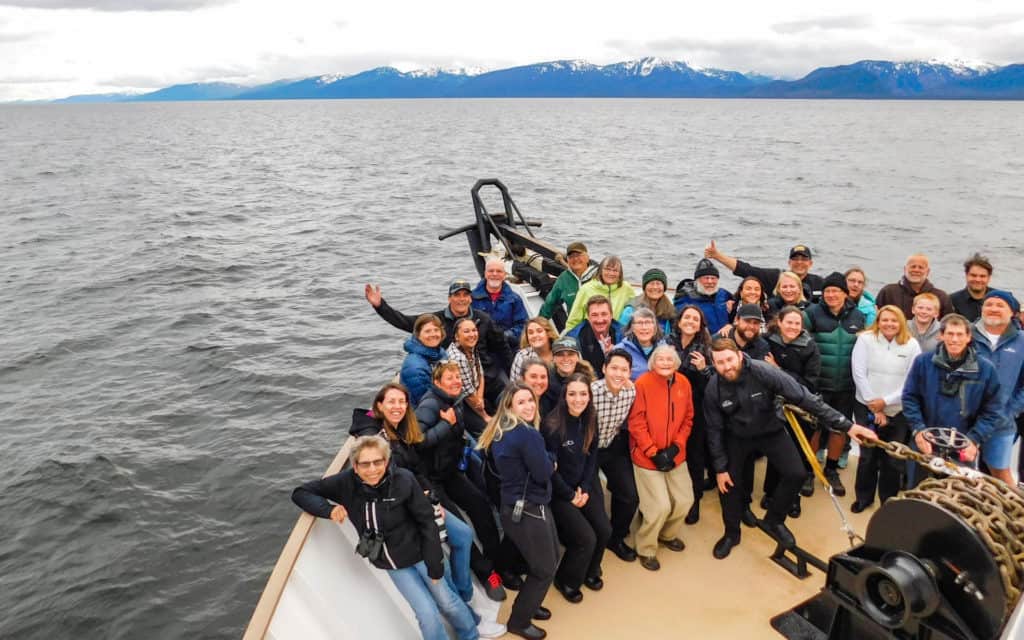 Strong Connections Made
Overall my time aboard the Wilderness Adventurer was incredible from start to finish, but the biggest challenge was saying goodbye to all of my incredible fellow travelers. People often ask our AdventureSmith team what the people are like aboard small ships, and our standard response is that small ship cruising draws in people that are adventurous, love nature and wildlife, and have a passion for learning, so if you like people like that then you will probably enjoy the other passengers. This again proved to be true on my Alaska small ship adventure. My group was active, nature-oriented, smart, personable and quite interesting. All of this is enhanced with the time spent adventuring together as you connect deeply while having shared experiences throughout time together. So as a warning to all future small ship travelers: after your trip you may have a hard time saying goodbye to the people that you spent an incredible week with, and who knows, you may end up having a very good reason to travel onward to visit your new friends (bonus if they are from New Zealand!).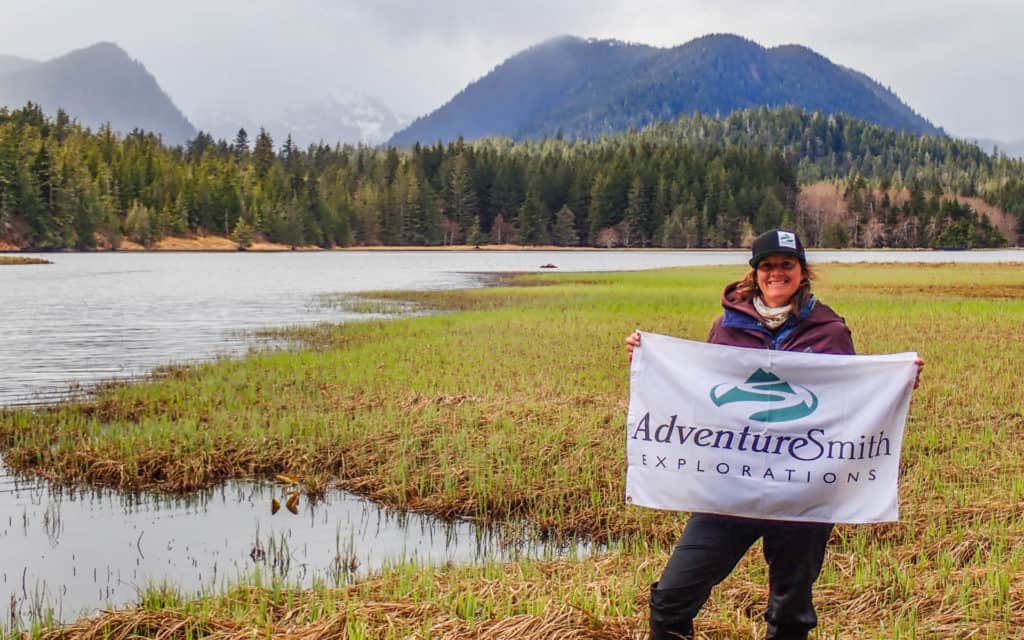 For more photos from this trip, including glaciers and bears, view my Facebook album on AdventureSmith Explorations' Facebook Page.
This small ship Alaska cruise review was written by an AdventureSmith Explorations crew member. Read all Small Ship Cruise Reviews for more trip reports, or contact one of our Adventure Specialists to learn more about Alaska trips: 1-800-728-2875.