AdventureSmith Specialist Kevin Marshall reviews his Galapagos Islands cruise aboard the 16-guest Mary Anne. Learn what it's like to be aboard a three-masted ship in the Galapagos Islands.
Upon seeing the S/S Mary Anne for the first time, my thoughts instantly went back in time to the days when explorers sailed the open seas using wind power alone. Launched in 1997, this 216-foot, three-masted barquentine ship is impressive both to look at from afar as well as on board in your bare feet. A romantic ship of sorts, the Mary Anne is simple, authentic and charming and I was thrilled for the unique Galapagos travel experience ahead of me.
This three-masted barquentine ship is impressive both to look at from afar as well as on board in your bare feet.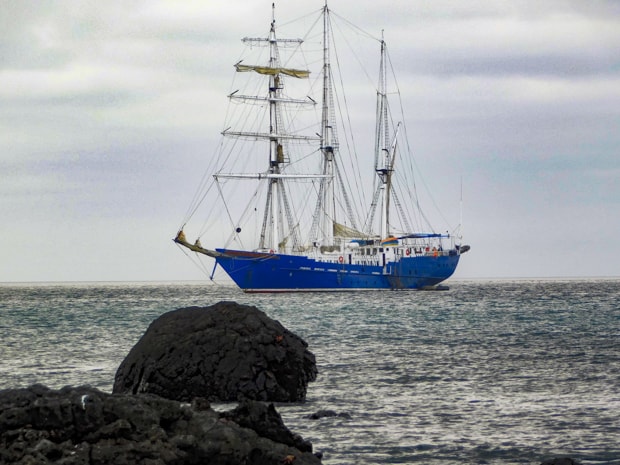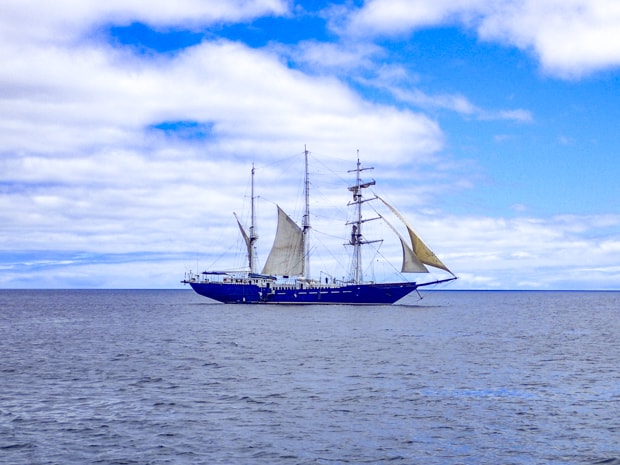 Upon my arrival to Puerto Ayora on the Galapagos island of Santa Cruz to board the Mary Anne, my group of travelers kept looking out to the harbor to catch glimpses of our home for the next 8 days. Once our morning tour was complete at the Fausto Llerena Tortoise Breeding Center, where you can see tortoises from different islands that are waiting to be repatriated into the wild, we spent time exploring the town of Puerto Ayora. An early-evening panga ride delivered us to the Mary Anne, where we were greeted with smiles by the crew and the captain. After a security briefing and ship tour led by our naturalist guide, Colette, we were off to our respective cabins to relax and prepare ourselves for the adventure ahead!

My Insights on the S/S Mary Anne as a Ship
The Mary Anne can accommodate 16 passengers. Like most sailboats, the cabins aboard the Mary Anne are smaller in size and most have bunkbeds. All 12 cabins are located on the Cabin Deck and contain porthole windows as well as private bathrooms with hot water, closets and drawers for your belongings and a safe for your valuables. Two cabins are designed having no upper berths, instead a lower double and single bed, which is what I had while staying in Cabin #9. The rest of the cabins have one double lower berth and a single upper berth configuration. My lower double bed was comfortable and spacious, with reading lights and a fan above the bed. Each cabin is climate controlled, which allows for maximum comfort once you get back from your shore excursions. There were multiple room cleanings each day, usually during your morning shore excursion or snorkel, then again in the afternoon.
Mary Anne's sails, decks and wood-paneled interior spaces provide a true maritime experience.
Mary Anne's sails, decks and wood-paneled interior spaces provide a true maritime experience in the Galapagos. With her steel hull, tall masts and a deep draft, she is one of the more stable vessels to cruise the islands. For solo travelers, there is no single supplement charge, which is very appealing and can be a great option for those traveling alone or with an odd number of people in their group.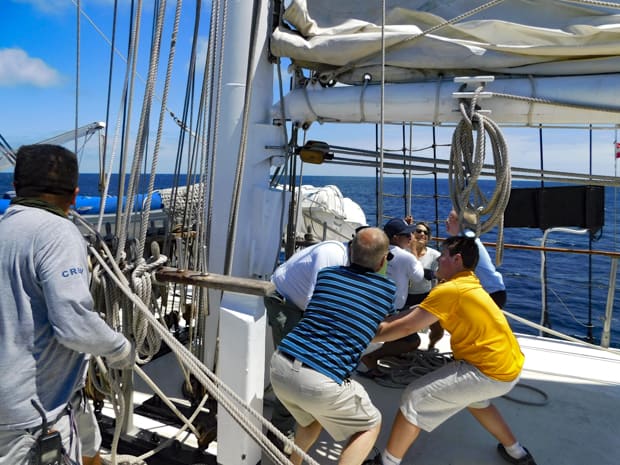 We had two opportunities to help in hoisting the sails and be a part of transforming the Mary Anne into a sailing ship, which is truly an awe-inspiring feeling. The Mary Anne is equipped with many common areas, including a library/lounge area that is stocked with books about the Galapagos as well games that can be played with your fellow travelers. The bar and dining room areas were always stocked with snacks, coffee, tea and a purified drinking water system with beer and wine for purchase.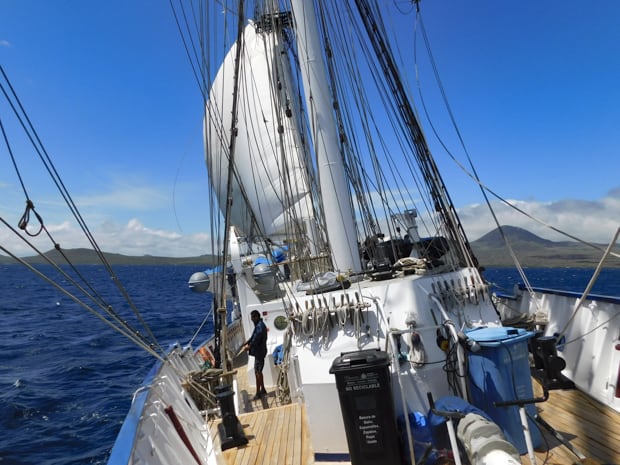 There is ample sun deck space in both the bow and stern of the ship with plenty of deck seating. The sun deck on the stern was a great place to relax and was the staging area for our shore excursions with storage for life jackets, shoes, snorkeling gear and clotheslines for drying your gear. Many of our lunches and dinners were also served al fresco style there as well! I was hardly ever in my cabin while aboard, instead opting for the sun decks to take in the splendor of the islands and spot birds and dolphins!
I was hardly ever in my cabin, instead opting to take in the splendor of the islands and to spot dolphins on the sun deck.
The Mary Anne carries kayaks and pangas for an up-close exploration of the islands. There was also snorkeling gear available to rent that included shorty wetsuits, masks, snorkels and fins. As I was traveling in early June when the water is cooler, I opted to rent and was happy I did as we often spent around 30 minutes in the water when snorkeling.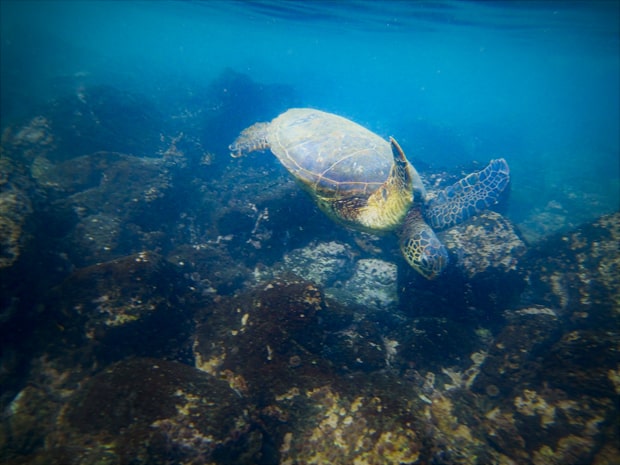 Mary Anne's Crew & Guides
Our guide and crew were truly remarkable! They were all attentive to everyone's needs and very accommodating throughout the entire trip. The bridge was always open and welcoming with the captain sharing his 20+ years' of experiences with us and showing us the ropes of navigating the seas. The Mary Anne boasts one of the highest crew-to-guest ratios at 10 crew members to 16 guests. The crew was always smiling and helping in any way possible, which made our experience that much more enjoyable and rewarding.
The captain shared his 20+ years' of experience with us and showed us the ropes of navigating the seas.
Our bilingual guide, Colette, did a wonderful job explaining the sights, sounds and smells of Galapagos and did so in a manner that was easy to understand for the entire group. She was very accommodating to everyone's needs and kept the group cohesiveness throughout the entire journey by her sense of humor, calm demeanor and timekeeping! With my group size at 14 guests, we utilized two pangas to go from the Mary Anne to our daily shore excursions and snorkeling activities. This required the group to be ready to go at specific times of the day, which was easily done on a small ship such as the Mary Anne.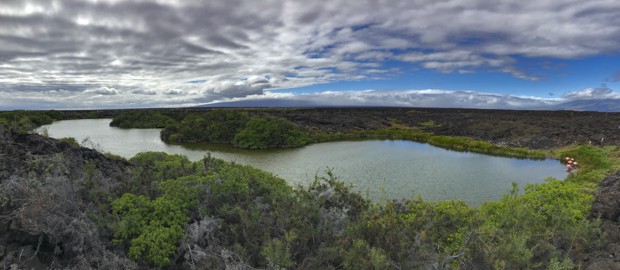 The Food Aboard Mary Anne
The Mary Anne offers a very nice look into both local Ecuadorian and international dishes and was very well prepared throughout the whole trip. On many occasions we were able to eat our meals al fresco, as the Mary Anne can accommodate wonderful outdoor seating for any meal of the day. Breakfast was typically served family-style, allowing us to serve ourselves around the table with options such as eggs, meat, fruit and breads. There were also options each morning for cereal, oatmeal and yogurts. Of course, coffee and tea were available any time of the day.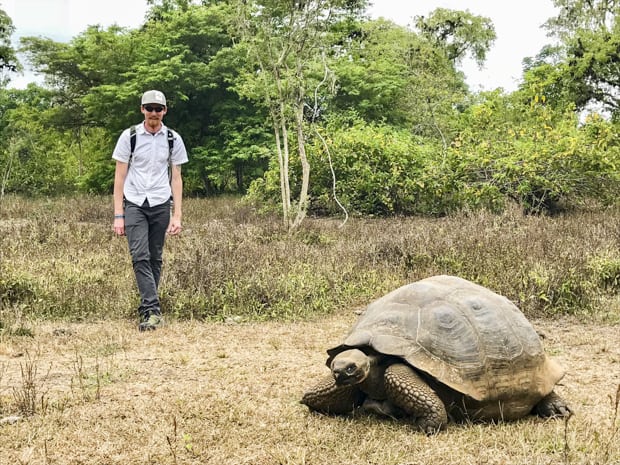 Lunches and dinners were served in much the same way, often plated or with us serving ourselves family-style. We experienced many local Ecuadorian dishes, ceviche, soups and seafood for both lunch and dinner. Fruit was always available during each meal, and dessert was always a treat after each dinner!

My Experience on the Mary Anne Western Islands Cruise
My 8-day journey aboard the Mary Anne was truly a special and unique experience. This time of the year is considered the beginning of the garua season, where you can encounter misty conditions, cooler water temperatures and choppier seas. All of our days started off with a slight mist with comfortable temperatures that eventually gave way to clear, blue skies with the temperatures steadily creeping up.
The geology of each island is remarkable to look at, walk on and touch.
The daily shore excursions and snorkeling were wonderful! We saw incredible Galapagos Islands animals, and the geology of each island is remarkable to look at, walk on and touch. Our first snorkeling outing at Devil's Crown, off the northern part of Floreana Island, gave us our first look at some of the many fish species, sharks, sea lions, rays and sea turtles. On Fernandina Island, we saw large groups of marine iguanas as well as the flightless cormorant.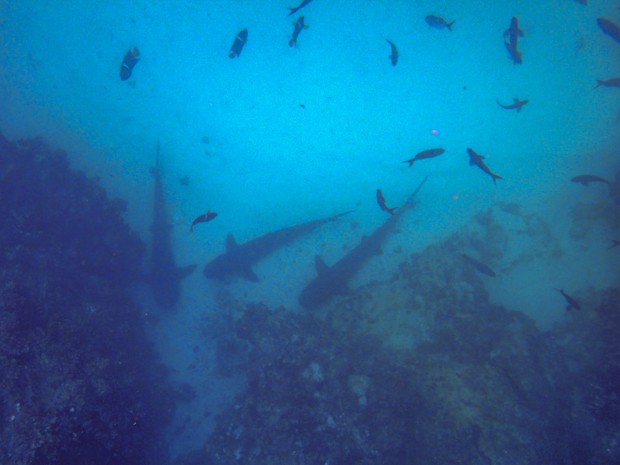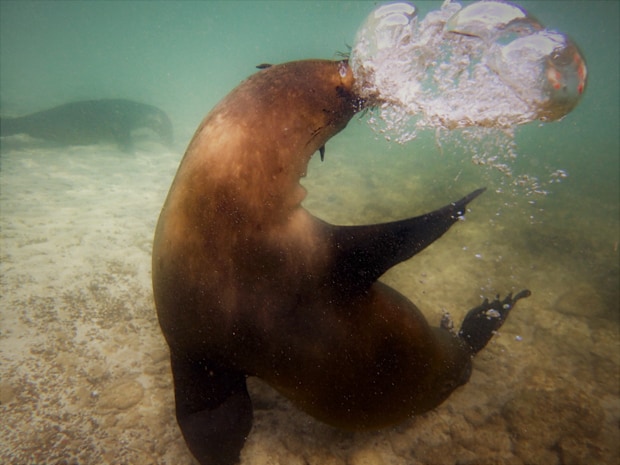 One aspect of this Galapagos trip that really stood out to me and was somewhat of a surprise was the evening skies! With no light pollution and clear skies, we were able to see the stars in full beauty, and with the islands being in the southern hemisphere, we saw constellations that you normally do not see in the northern hemisphere.
The human element is also part of every Galapagos experience, and we saw and learned about the history of whalers, pirates and scientific explorations throughout our visit. In Tagus Cove, a well-known pirate hideaway where names of ships are recorded on the cliff faces, I felt as though we had been transported back in time being aboard the Mary Anne. Every evening before dinner was spent in the lounge, with our guide discussing what we had seen and experienced that day as well as what was scheduled for the following day. There was also an educational aspect covering the islands' geology one night, then currents of the region the following night, which was very interesting and informative.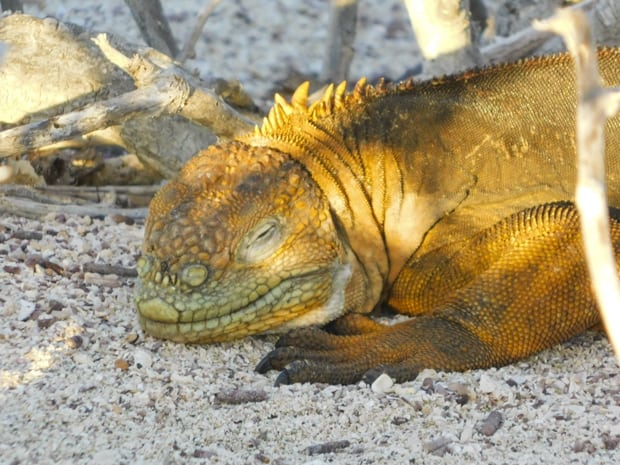 In this part of the world, all your senses are opened and expanded, leaving you with a new level of respect for the natural environment. The Mary Anne is a special ship that I would highly recommend for sailing the islands of the Galapagos in comfort and style. For those seeking an authentic sailing vessel with a classic maritime spirit, the Mary Anne is surely a great option.
In this part of the world, all your senses are opened and expanded, leaving you with a new level of respect for the natural environment.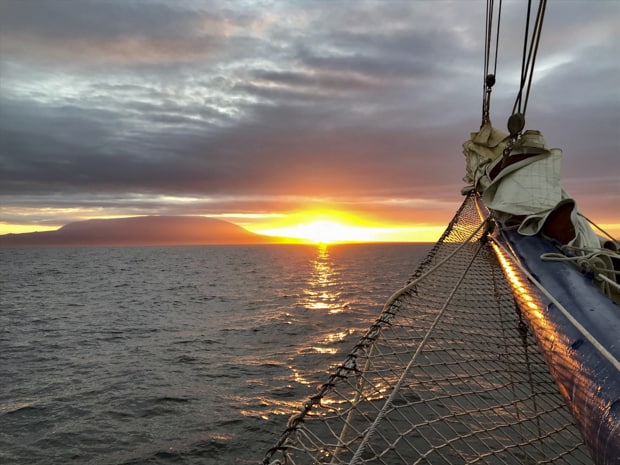 For more photos from this trip, including blue-footed boobies and stunning ship shots, view my Facebook album on AdventureSmith Explorations' Facebook page.
MORE GALAPAGOS RESOURCES:
Galapagos Cruises
Galapagos Cruise Deals
Galapagos Islands Yacht Charters
Galapagos Luxury Cruises
Galapagos Family Cruises
Galapagos Diving
How to Choose the Best Galapagos Cruise
Galapagos Island Hopping or Cruise?
Best Time to Visit Galapagos
How to Get to Galapagos
Galapagos Islands Animals
Galapagos Trips
Galapagos Tours
Galapagos Cruise Reviews
Galapagos Travel Guide
This Galapagos cruise review was written by an AdventureSmith Explorations crew member. Contact one of our Adventure Specialists to learn more about our small ship cruises and wilderness adventures: 1-800-728-2875.