From animals and beaches to its people and guides, our experts detail the best of Costa Rica. If you need another reason to visit Costa Rica, read this list. View our full selection of Costa Rica vacations.
Wildlife
Costa Rica is home to an astounding array of wildlife, which is protected in a well-established system of national parks and reserves. Monkeys, sloths, iguanas and crocodiles get much of the attention and can be a highlight of any Costa Rica wilderness tour. Take time to look a little closer and another world is revealed. Colorful poison dart frogs and endlessly busy leafcutter ants scurry along the jungle floor. Costa Rica is also a birder's paradise and even casual observers will delight in finding toucans, macaws and quetzals. Venture off shore and you can find colorful fish, sea turtles, dolphins and whales. We recommend you travel with an expert naturalist guide on a tour designed to venture off the beaten path and away from tourist crowds and you are sure to find an abundance of wonderful wildlife.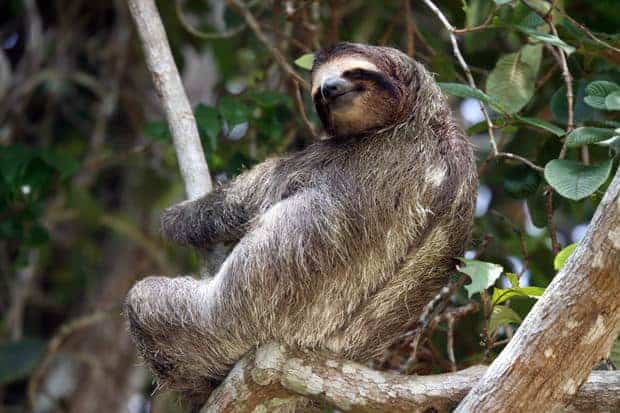 Beaches
Costa Rica is home to some of the best beaches in the world. Whether you are seeking fun in the sun, a remote tropical getaway or the perfect wave, Costa Rica's beaches will not disappoint. Manuel Antonio is Costa Rica's most famous beach known for abundant wildlife, white sand and incredible scenery. The region around Tamarindo is has spectacularly beautiful beaches, surf spots and upscale resorts. Drake Bay is only accessible by boat on the northern side of the Osa Peninsula and offers a chance to enjoy remote beaches with few footsteps to spoil the solitude. Puerto Jiminez offers great access to Corcovado National Park and Tortuguero is known for nesting sea turtles. Central Pacific beaches of Playa Herradura, Playa Hermosa and Jaco are a great place to relax before or after a small ship cruise.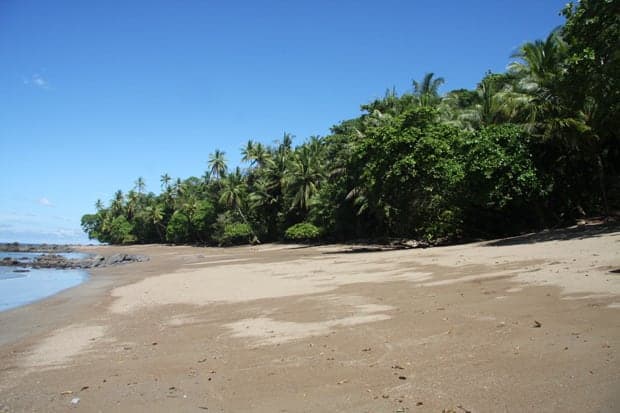 Adventure
The country has long been a Mecca for Adventure travelers, and as the tourism industry in Costa Rica has matured the adventures have become safer and more accessible to ordinary travelers. Whitewater river rafting started it all and remains one of the most popular adventure activities in Costa Rica. Choose from multiday adventures on the Pacuare River or day trips on the Savaegre or Naranjo Rivers; Costa Rica's rivers have something for everyone. Sea kayaking is a great way to explore nature combined with exciting adventure and is available at many coastal lodges in Tortuguero, the Osa Peninsula or Nicoya Peninsula. Mountain biking has become increasingly popular throughout the country with numerous trails from expert downhill tracks to easy, rolling dirt roads through the countryside. Along the beach there are endless opportunities for water sports including snorkeling, surfing and stand-up paddleboarding. Zip lines and canopy walkways have exploded in recent years and offer a unique way to visit the rainforest canopy. Choose a canopy walkway to appreciate birds and wildlife while a zip line tour will satisfy true thrill seekers. We recommend you choose your zip line operator carefully and suggest only booking with an operator that is certified and inspected by an authorized U.S. agency such as the ACCT (Association for Challenge Course Technology or A.N.S.I. B77 (American National Standard for Passenger Ropeways).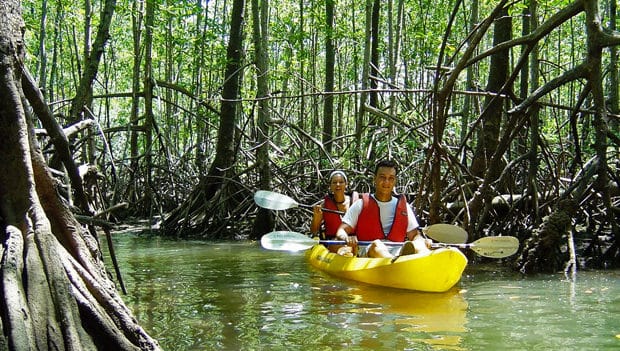 Lodges
Many of the world's pioneering eco lodges can be found in Costa Rica. These lodges are designed to bring travelers in close contact with their surroundings while minimizing impact on the local environment and promoting conservation. Many of these lodges originated with the owners' desire to protect habitat, with the lodge providing a financial means to do so. Lapa Rios is located on the Osa Peninsula overlooking the Pacific Ocean. With sixteen bungalows set within a 1,000-acre private natural reserve, the lodge has been named one of 24 National Geographic Unique Ecolodges of the World. Tortuga Lodge & Gardens is accessed only by boat on the outskirts of Tortuguero National Park with 27 rooms and the best guides in the region. Casa Corcovado sits on the northern edge of Corcovado National Park overlooking the Pacific Ocean. With an organic design, it is a leading example of responsible tourism. Monteverde Lodge and Gardens, located along the Tilaran Mountain Range just outside of Santa Elena, has won numerous awards and is known for its personalized guided bird watching tours into nearby cloud forest reserves.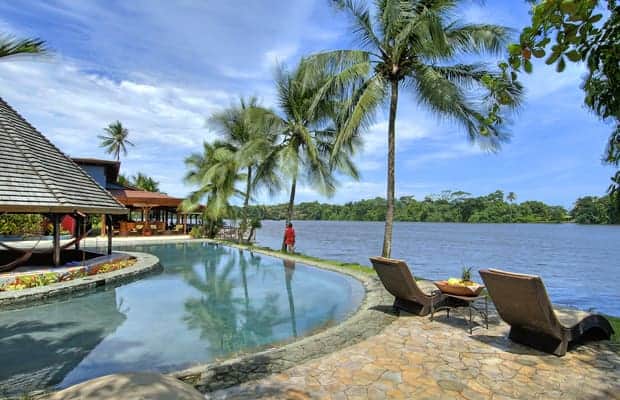 Guides
Costa Rica has embraced tourism as a primary industry and tico kids grow up aspiring to be great guides. With this culture of conservation and a highly education population, no wonder Costa Rica has some of the top guides in the world. Our trips are specifically designed to utilize the best hand-selected guides in each region known for their personality as much as their knowledge. We are a company founded by guides and we take personal pride in the individuals who lead our Costa Rica tours.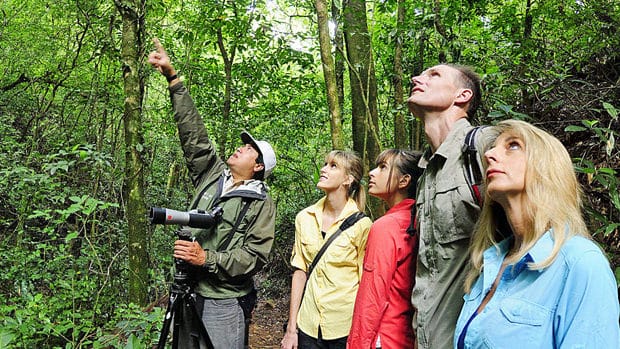 People
Tico people are a warm, friendly and peace-loving community who care about each other and their surroundings. Costa Rica abolished their army in 1948 and became known as the Switzerland of Central America and a mode of democracy in an otherwise chaotic region. This dedication to peace has become a source of national pride. Costa Ricans are family oriented, and traveling with kids can often create wonderful connections with locals. Costa Rican people are extremely polite and work hard to avoid confrontation or appear rude. This can sometimes cause confusion or frustration among visitors, especially North Americans, who tend to be more direct. Interacting with locals is an essential part of a travel experience, and in Costa Rica it often becomes one of the most appreciated aspects of the trip.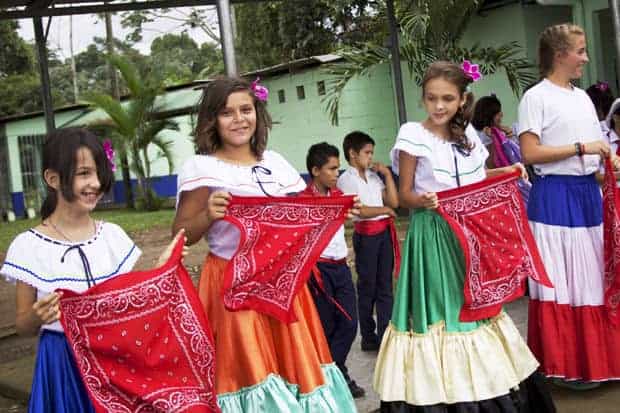 Food
Gallo pinto, literally translated as "spotted chicken," is the national dish of Costa Rica. While the dish is still ubiquitous through the country, the plato tipico of rice, black beans and chicken has evolved and Costa Rica is embracing a food revolution. While most local restaurants still serve it, hotels and eco lodges that serve an international clientele are breaking that mold. These chefs routinely rely on local meat and produce to create culinary delights rooted in regional preferences such as Caribbean, mountain or Pacific influences.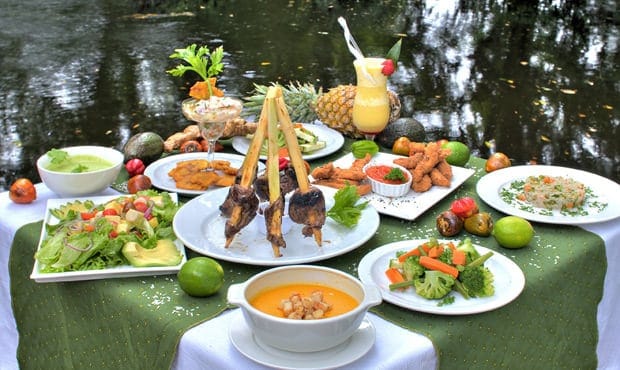 Romance
Costa Rica can be the perfect destination for a honeymoon or romantic cruise. The country is full of candle-lit dinners, beds covered in rose petals, outdoor showers for two and verandas overlooking stunning sunsets, romantic beaches, scenic volcanoes and tropical forests. Whether you are seeking an active adventure or a relaxing beach vacation, Costa Rica has everything lovers are looking for.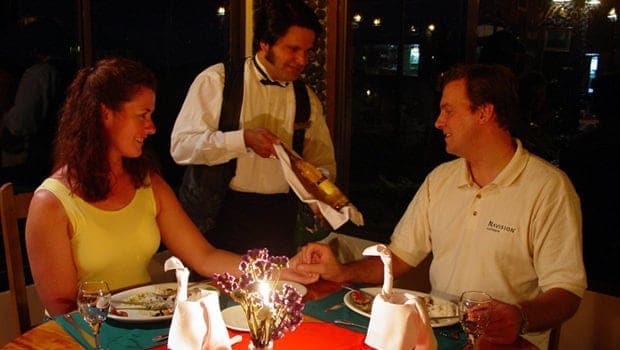 Volcanoes
Costa Rica sits on the Pacific Ring of Fire and has hundreds of volcanic features. Five volcanoes are considered active and are among the country's top tourist attractions. The Arenal Volcano has gone quiet but after nearly 20 years of activity the region has become one of the most popular destinations. Volcan Irazu is known for the stunning green lake in its crater while the Poas Volcano's boiling acidic lake is a common day tour from San Jose. The Turrialba Volcano recently erupted, delaying flights to San Jose. Costa Rica's volcanic activity is responsible for the rich fertile soil that feeds coffee production and diverse rainforests. Nearly every trip to Costa Rica will offer a chance to view a stunning landscape formed by volcanoes over millions of years.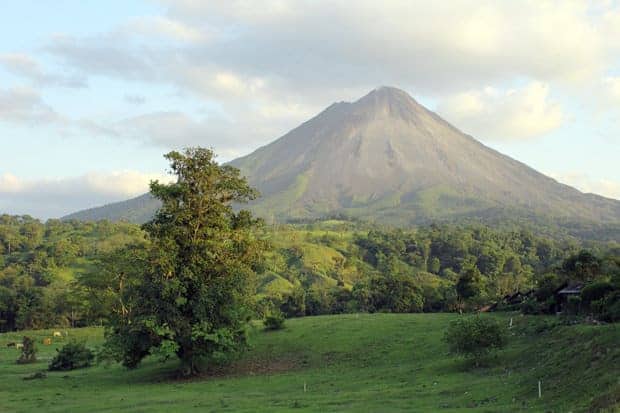 Value
Costa Rica can offer an exceptional value for travelers seeking high-quality travel with excellent service, a diversity of accommodations and activities. Compared to tropical destinations such as Hawaii or the Caribbean Islands, Costa Rica offers a less expensive option. Costa Rica is close to North America, keeping flight costs down, and offers an exceptional value for travelers seeking to stretch their vacation dollar. AdventureSmith trips are mid- to high-end, utilizing private transfers, top guides and sustainable accommodations that are rooted in the region's environment.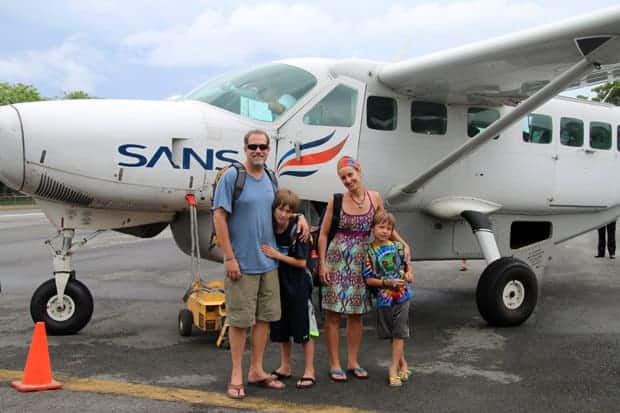 This post is among the many travel resources compiled by the adventure travel and small ship cruise experts at AdventureSmith Explorations. Keep reading on the AdventureSmith Travel Blog. And for more reasons to visit Costa Rica and a personalized trip recommendation, contact us anytime; our experts are here to assist you.