AdventureSmith Explorations' Melody Warnes reviews her Galapagos Cruise. Note that the Letty and her sister yachts, the Eric & Flamingo, have all since retired from sailing.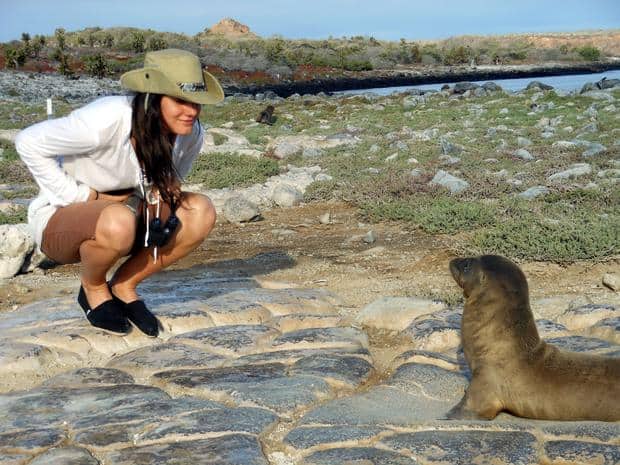 Nature, wonder, evolution, wildlife… the Galapagos Islands have it all! Being on the top of nearly every traveler's wish list, the chain of 13+ islands is one of the most coveted destinations in the world. Having the opportunity to visit the Galapagos in February of 2012, I can attest that there is no better way to explore these magical islands than cruising aboard a Galapagos yacht.

The following is an expert review detailing my experience traveling to the Galapagos Islands with AdventureSmith Explorations aboard one of the 20 passenger sister-yachts: Eric, Letty, Flamingo. This intimate yacht was my home for a fantastic 8 day journey around the southern islands of the Galapagos. The distinct history, culture, flora and fauna of each island made for a truly unforgettable experience; and as each day was packed with up-close wildlife encounters, amazing photography opportunities, exciting physical activity, enhancing education, and wonderful companionship, I can safely say it was the adventure of my life!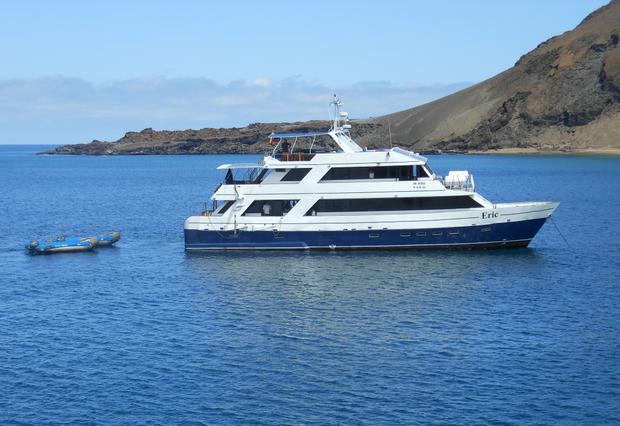 AdventureSmith Explorations, the company that matches adventure-seeking clients with a treasure trove of small expedition ships world wide, has many options in South America, specializing in the Galapagos Islands. They make traveling to the islands seamless by offering an all inclusive Galapagos package which includes: pre- and post-cruise accommodations in Ecuador, round trip island flights, and National Park entrance fees & transit cards, giving travelers an easy, cost effective way to book a complete trip. They also provide the option of enhancing any Galapagos trip by adding trip extensions to the different regions in Ecuador and other parts of South America. The theory behind this is: since flying to Ecuador takes time and money, why not get the most out of your journey? My trip to the Galapagos Islands utilized both of these options, and exceeded all expectations by far.

I experienced the benefits of the inclusive package first thing when my plane leaving the United States was delayed a day. Thanks to the two days in Quito, Ecuador prior to my departure date, I only missed one of my hotel nights and the Quito City Tour (which I was able to make up later on) instead of missing my connecting flight to my pre-trip Amazon extension, which you can read the review of here–>Amazon Adventure Review.

After my wonderful time in the Amazon Rainforest, I spent one night back in Quito at the authentic and beautiful Hotel Patio Andaluz. The next morning I was met early and transferred back to the airport for flights to San Cristobal Island – the residing port of Eric, Letty, Flamingo. After making it though customs, I was assigned to my boat, met my fellow traveling companions/local guides and transferred to the dock for embarkation. With life jacket on, we made our way over the sleeping sea lions, down the steps to launch on our first zodiac sea ride.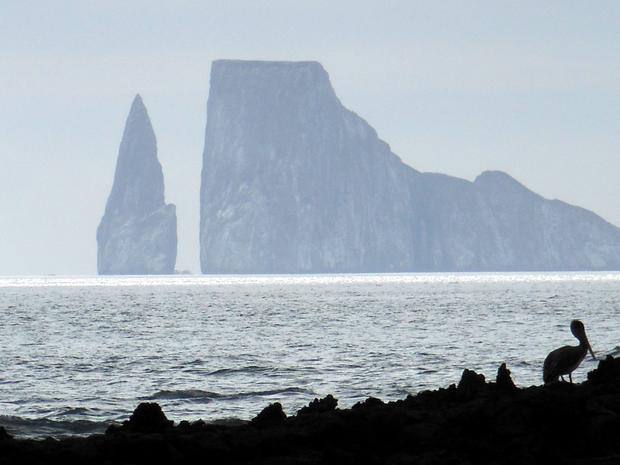 Upon seeing the Letty, I knew I was going to have an epic Galapagos experience. Its simple 3 deck design, decorated in blue and white was the perfect setting to sail these tropical waters. After disembarking aboard from the zodiacs, we gathered in the semi-circle social area for briefing and room assignments. We were introduced to the crew and captain, and then sent to our rooms to settle in and unpack before lunch.

My cabin was in the Dolphin category on the upper deck and was extremely cozy. There was a large window looking over the bow which provided plenty of natural light. Though there was not a lot of extra room to move around or store luggage, the cabin provided an excellent place to call home. With comfortable twin beds, private bathroom including shower, hairdryer, outlets, dresser, reading lights, and a controllable air-conditioning system, all of my needs were met. One of the perks of being on the top deck was the easy access to the outside areas. This proved to be ideal throughout the cruise, as I found myself frequently heading back and forth from deck to cabin.

After a delicious lunch buffet, we ran a safety drill to know what to do in case of an emergency. As we cruised to our first Island destination – Playa Ochoa, we picked out our complementary snorkel equipment and wetsuits for the week. The beach Ochoa provided a safe place to try out our gear and make sure everything was working properly before venturing into open water. At sunset we cruised around kicker Rock, a giant vertical tuff cone that juts 500ft out of the ocean. On the cliffs, we admired Boobies and Frigate birds circling high above head. With the setting sun behind us, silhouetting kicker rock, we enjoyed our first formal dinner aboard the Letty and got to know the other guests before turning in for the night.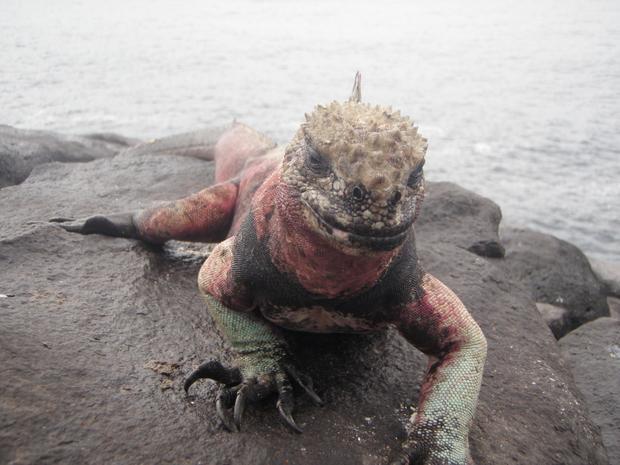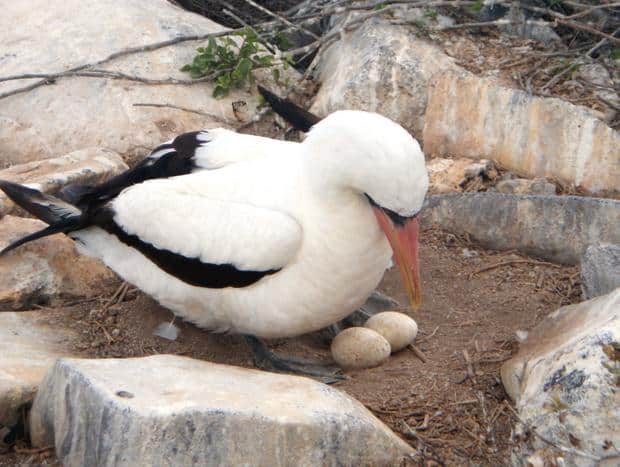 The next eight days were nothing short of fantastic. Waking up early to get the most out of the day, we packed the hours full of exploration and learning. Each excursion had the perfect amount of exercise combined with discovery, bringing us up close to the flora and fauna. Being an avid swimmer, the activity I enjoy the most was snorkeling. And luckily on this itinerary there were lots of chances to get wet. The water was surprisingly warm and crystal clear, and provided the magical experience of being completely engulfed by schools of neon fish. Swimming in open water was a frightening yet delighting experience as the blueness gave away to the unknown. It was here in the open water where I got my first up close encounter with a sea turtle before it quickly vanished back into the vastness. Snorkeling closer to land brought me sightings of everything I had hoped to see. From bands of white tip reef sharks circling below, playful sea lions darting to and fro, Galapagos penguins, Fur Seals, Sea Stars, sea snakes, and the animal I had the strongest desire to see, a Marine iguana swimming!

Each excursion, whether land or sea, was simply fascinating because of the vast variety of landscapes, ecosystems and Galapagos Islands animals the archipelago supplies. Having the chance to see the gentle giant tortoises roaming in the wild, nesting boobies caring for their young, pink flamingos feeding in lagoons, and bright yellow land iguanas sunning themselves on the warm lava rocks is something I will never forget.

Having two extremely knowledgeable local guides accompanying us on each excursion really enhanced the experience of the islands. Being born and raised in the area, both guides had their own interesting insights and facts about the different endemic species and geology of each island. Being in a group of 16 travelers, we were always divided in to two smaller groups of eight with one guide for each group on excursions. This worked beautifully as it provided a more intimate setting and enhanced learning.

The new regulations of the islands made it seem as though we (along with our fellow sister ship occupants) were the only ones there. At each anchorage, I was surprised to see only two other boats at the most. And even though we were on the same itinerary with the sister ships Eric and Flamingo, the daily activities were staggered so our groups were never in the same place at the same time.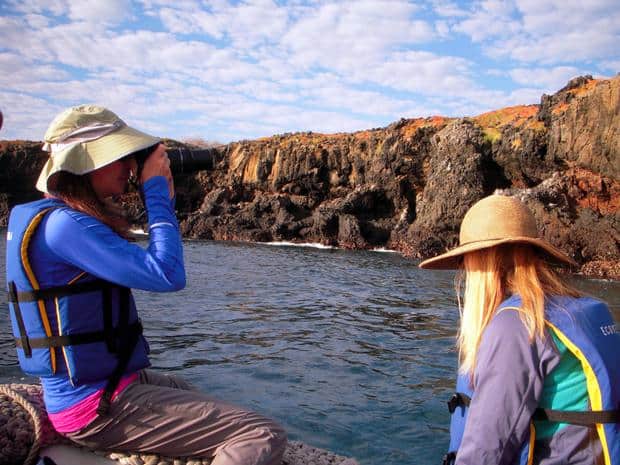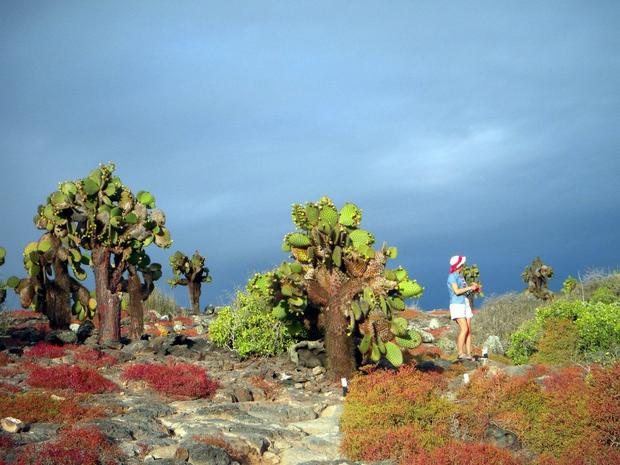 Between the daily excursions, we were delighted with the array of spectacular meals prepared. Breakfast and lunch were served buffet style with a wide variety of healthy options. Breakfast always had fresh fruit and juice, and choice options from eggs and sausage to pancakes and potatoes. Lunch had a wide selection of different tastes consisting of meat dish, vegetable dish, pasta or rice, fresh fruit, and a large salad. Dinner was more formal and served with soup to start, a delectable main course and finished with a tasty dessert. One great experience that was offered was the chance to dine with the captain. Each night, two cabins would be called to the 'Captain's Table' to share in conversation with the head of the ship. Our captain was quite dashing, and told fascinating stories from the path his career has taken him, making for great company.

Along with the extremely friendly and helpful crew, the fellow travelers aboard made this journey enjoyable! Sharing experiences with other like minded travelers made it seem as though we were a team, all having the time of our lives. Each person brought something unique to the ship and by the end of our cruise, we were one big smiling, happy family.

On the last day of our cruise, we awoke to an early breakfast. With our bags already packed and taken to the airport, we said our goodbyes to the crew and loaded the zodiacs for one last ride to the dock. We spent the morning at the interpretation center on San Cristobal Island where we learned about the sustainable procedures being implemented to protect the islands for future generations. After, there was some free time to walk the town and shop for any remaining souvenirs before transferring to the airport and flying back to the mainland.

Whether it is photography, science, history, or adventure that calls to you, the Galapagos Islands have it all. I had the time of my life aboard Eric, Letty, Flamingo and can highly recommend taking a trip as soon as possible!
MORE GALAPAGOS RESOURCES:
Galapagos Cruises
Galapagos Cruise Deals
Galapagos Islands Yacht Charters
Galapagos Luxury Cruises
Galapagos Family Cruises
Galapagos Diving
How to Choose the Best Galapagos Cruise
Galapagos Island Hopping or Cruise?
Best Time to Visit Galapagos
How to Get to Galapagos
Galapagos Islands Animals
Galapagos Trips
Galapagos Tours
Galapagos Cruise Reviews
Galapagos Travel Guide
This Galapagos cruise review was written by an AdventureSmith Explorations crew member. The Letty is perfect for a full boat charter, read more about Galapagos yacht charters. Read all Cruise Reviews for more trip reports, or contact one of our Adventure Specialists to learn more about these small ship cruises and wilderness adventures: 1-800-728-2875.