The Mediterranean has long welcomed travelers, resulting in a never-ending list of options for Mediterranean vacations. With its turquoise waters, spectacular beaches and quaint seaside towns, AdventureSmith believes the best way to see the Mediterranean is by ship—small ship.
How to choose your small ship for the best way to see the Mediterranean? Start by reading our Mediterranean cruise advice below, then contact one of our Adventure Specialists for further customized Mediterranean cruise information.
IN THIS POST – Mediterranean Cruise Advice:
When to Go
How Much to Pay
Best Way to See the Mediterranean
Mediterranean Cruise Advice
How Long Is a Mediterranean Cruise?
Choosing Your Ship
Private Yacht Charters
Mediterranean Cruise Lines
Cruise Reviews
Why Book With AdventureSmith
More Mediterranean Cruise Advice
When to Cruise the Mediterranean
A common question we answer is "When is the best time to visit the Mediterranean?" Spring and fall are both the best time for a Mediterranean cruise.
Most small ship Mediterranean cruises operate spring through fall, with departures as early as March and as late as November. The prime summer months are very hot and busy with travelers, especially August when many Europeans are on vacation.
The best way to see the Mediterranean is therefore during early- and late-season. At these times, departures often have more space and are less popular for family travel; popular ports are also less busy.
Mediterranean Cruise Cost
Our clients often ask "How much does a Mediterranean cruise cost?" A Mediterranean cruise costs anywhere from $1,700 to $17,000, depending on the operator and their inclusions.
Aboard a Mediterranean small ship, swimming is always included, with certain itineraries making time for swim stops in secluded coves inaccessible to the big ships. Many Mediterranean small ship cruise lines keep trip costs down by excluding the shore activities; instead offering optional, added-cost guided shore activities, or free time to explore on your own. This allows travelers to tailor their experience.
Additionally, some Mediterranean cruise lines serve partial board, designating dinnertime in some ports as on-your-own opportunities to taste the local cuisine. This also helps keep your Mediterranean cruise cost low, but be prepared to purchase your own meals when needed.
Want an all-inclusive Mediterranean cruise package? Our partners at Lindblad Expeditions offer small ship Mediterranean packages at a comparably higher price, but all meals, bar tabs, port fees, gratuities, shore excursions and activities are included, in addition to an onboard historian, naturalists and top expedition guides.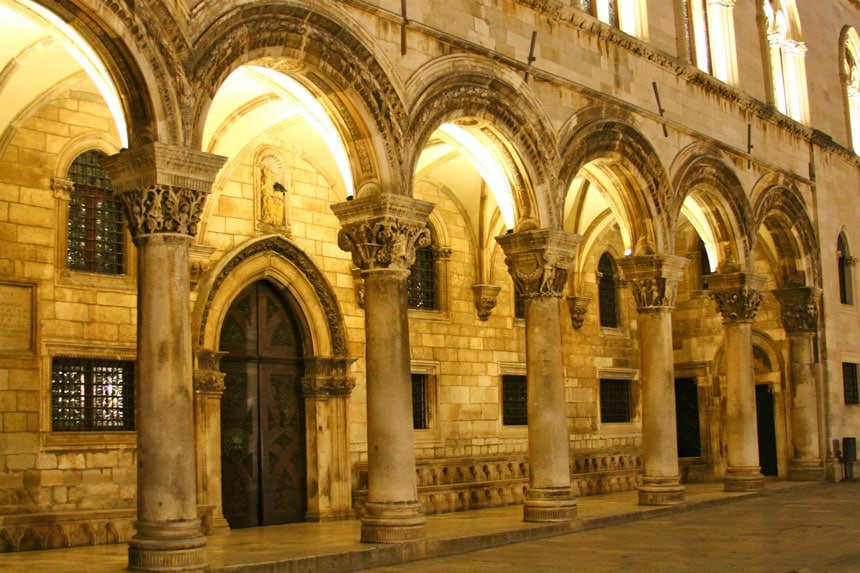 Small Ships: The Best Way to See the Mediterranean
We believe that the best cruise ship for Mediterranean cruises is a small ship. When doing your Mediterranean cruise comparison, consider the benefits of going by small ship.
These ships are often owned and crewed by knowledgeable local companies with decades of experience. The best small cruise ships in the Mediterranean offer attentive service, gourmet food, private tours inaccessible to big groups, insightful guides and access to unique, off-the-beaten path places.
Mediterranean Cruise Advice
Your Adventure Specialist will provide our Mediterranean travel planner with time-tested tips on the best way to see the Mediterranean. That said, here are some basic travel tips for Mediterranean cruises:
Euros and Croatian Kunas are recommended currency, when credit cards are not accepted.
If your itinerary crosses open water, consider our tips to prevent and treat seasickness.
Religious sites will require shoulders and knees to be covered
While small ship cruises are casual, you may choose to dress up when overnighting in port.
Go with a guide to learn the most about each visitor site
Bring more than one bathing suit if you plan to maximize the multiple swim stops
Secure travel insurance to cover your time both on and off the ship
Use our Mediterranean small ship cruise deals to save money for on-shore meals and excursions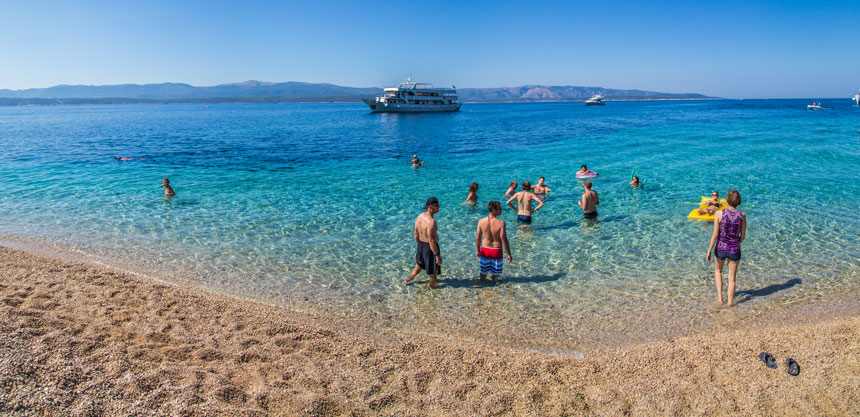 How Long Is a Mediterranean Cruise?
How long is a Mediterranean cruise? Most small ship cruises in the Mediterranean last for 8 days, with longer itineraries (around 13 days) either traveling farther than most or making more stops.
Since most itineraries last 8 days, the first step when choosing a Mediterranean small ship cruise is deciding where to visit in the Mediterranean. Review our detailed information about small ship Mediterranean cruises and Croatia small ship cruises to learn more about the most popular regions.
Choosing Your Mediterranean Small Ship
Choosing a small ship in the Mediterranean means experiencing this popular region in a small, like-minded group, with active options such as fishing and swimming along the way.
So, what are the best small cruise ships in the Mediterranean? Your best cruise ship for Mediterranean cruises depends on the type of ship you want.
AdventureSmith's Mediterranean ships are all small enough to slip into secluded bays and most offer swimming right from the boat. Elegant interiors are complemented by teak sundecks with panoramic views, inviting chaise loungers and common spaces optimized for indoor/outdoor living.
The best small cruise ships in the Mediterranean range from historic tall ships to sleek modern yachts. Here we detail the options for your best cruise ship for Mediterranean cruises:
Luxury, Modern Yachts
Visit old-world ports from stylish mega yachts that offer modern flair. Our Mediterranean yachts offer luxury amenities, state-of-the-art technology, classy interiors and a range of cabins from economic below-deck options to upscale, upper-deck VIP cabins with private balconies.

Classic Motorsailors
Our motorsailors combine time-honored sailing techniques with modern technology. Step aboard these warmly decorated vessels, such as the Galileo, for a true nautical feel, air-conditioned interiors and sweeping views.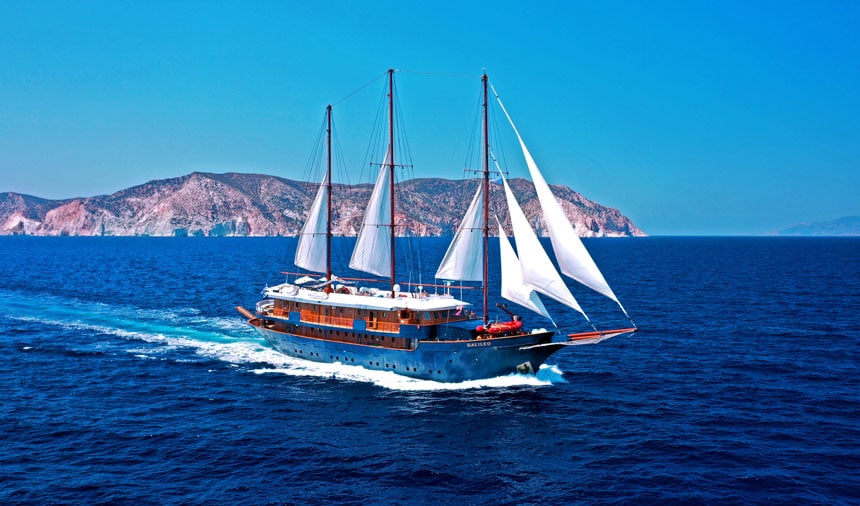 Historic Tall Ships
The elegant 58-guest Sea Cloud: Lindblad celebrates the romance of vintage tall ships, enabling her guests to step back in time. This charming, historic Marjorie Merriweather Post sailing yacht tall ship cruises the Mediterranean with hand-rigged sails, gold and marble bathrooms, antique furniture, fireplaces and walk-in closets.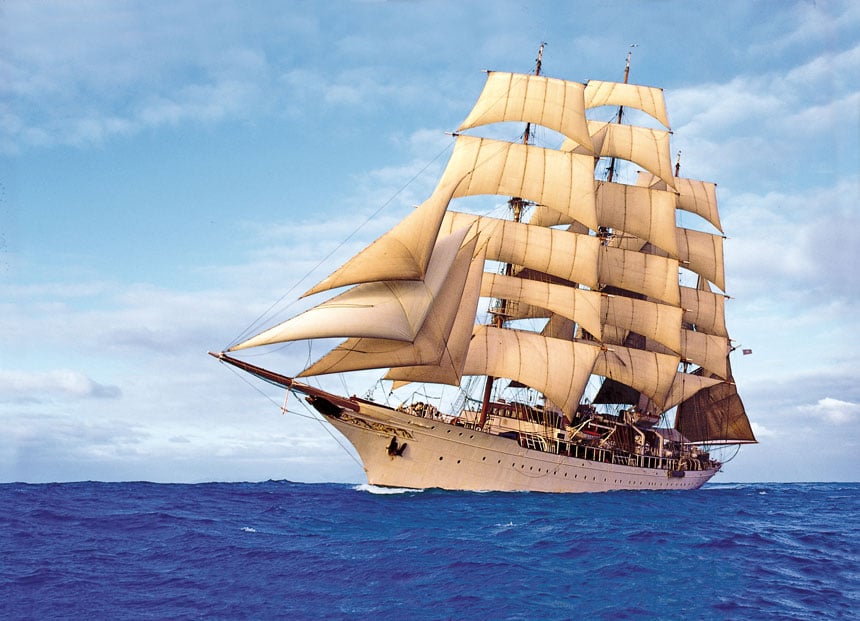 Luxury Expedition Ships
At 185-245 guests, these ships represent the larger end of the Mediterranean ships that we work with, but the experience remains detailed and personal. Our luxury expedition ships offer 5-star, white-glove service, the finest cuisine, powerful stabilizers for a smoother ride, and a unique daily menu of onboard activities including performances, culinary tastings, lectures and more.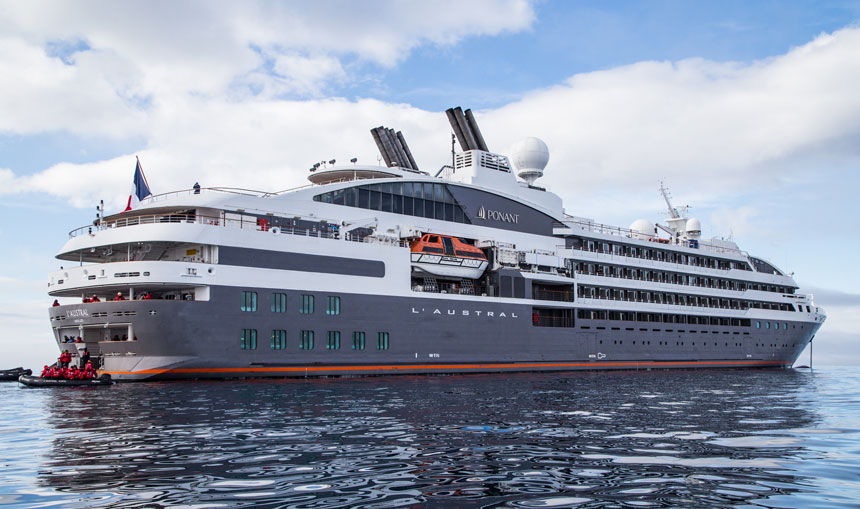 Private Yacht Charters
Mediterranean yacht charters offer an exclusive way to cruise the Mediterranean, with your own cruise director and hand-picked fellow travelers. Mediterranean cruise group bookings aboard small ships enable bespoke, intimate adventures, making them perhaps the best way to see the Mediterranean. Families, affinity groups, working groups and friend networks all can design their own postcard-perfect Mediterranean vacations and retreats aboard private yachts.
Mediterranean Cruise Lines
The large volume of Mediterranean cruise lines can be overwhelming. Our pared-down selection of operator partners are hand-picked for their focus on active-yet-relaxing options, cultural excursions, attention to detail, safety, flexibility and deep knowledge of the regions in which they operate, including the Mediterranean. Especially in this popular region, we recommend small ship Mediterranean cruise lines for a more intimate, enriching experience.
Mediterranean Cruise Reviews
The internet offers a vast array of small ship Mediterranean cruise reviews. Most offer trusted Mediterranean cruise advice, but some need to be taken with a grain of salt. Negative reviews are often the result of a mismatch between the interests of the traveler and the type of cruise they took.
The best review of boutique cruises in the Mediterranean such as ours, is a personal referral. Ask your booking agent to get you in touch with a past client who has traveled to the Mediterranean on a comparable trip or ship. Reputable agencies will gladly refer their past clients, helping you choose the best cruise for your interests, ability and budget.
Why Book the Mediterranean With Us
The small ships we work with mean a more personalized approach to a popular destination. Our travelers enjoy one-on-one correspondence with a dedicated Adventure Specialist. Plus, we provide recommended flight consolidators and an extensive pre-cruise planner with packing lists, reading lists and answers to common questions.
After reading our above Mediterranean cruise advice, do you still have questions? Or do you have Mediterranean cruise advice of your own? Contact us to ask your question and we'll make this guide even better.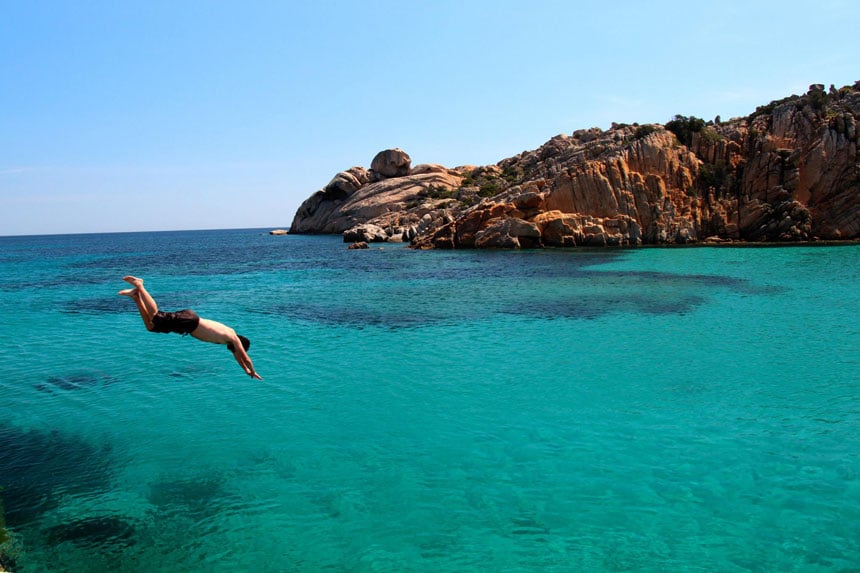 Get More Mediterranean Cruise Advice
Speak with one of our experts to help you choose the best way to see the Mediterranean. We are award-winning Mediterranean small ship cruise specialists with a focus on exclusive tours and custom travel for individuals, couples, families and small groups. Our staff has decades of experience guiding, arranging and selling cultural cruises in the Mediterranean.
We offer firsthand knowledge, personal service, sustainable practices and unbeatable prices, including a continually updated selection of Mediterranean small ship cruise deals. Contact us today for more Mediterranean cruise advice and to begin planning your unique small ship experience in the Mediterranean.