Whether you need an escape from the cold, a holiday break suitable for every family member, or riveting wildlife encounters, a winter cruise aboard a small ship is sure to satisfy your needs.
Where can you cruise in the winter? The answer is lots of places! And in many of which, the North American winter is prime time to visit for perfect weather and wildlife opportunities.
Ready for some inspiration? To help your 2022 and 2023 winter vacation planning here are the best winter cruise destinations and our top picks for the ultimate winter cruise vacation.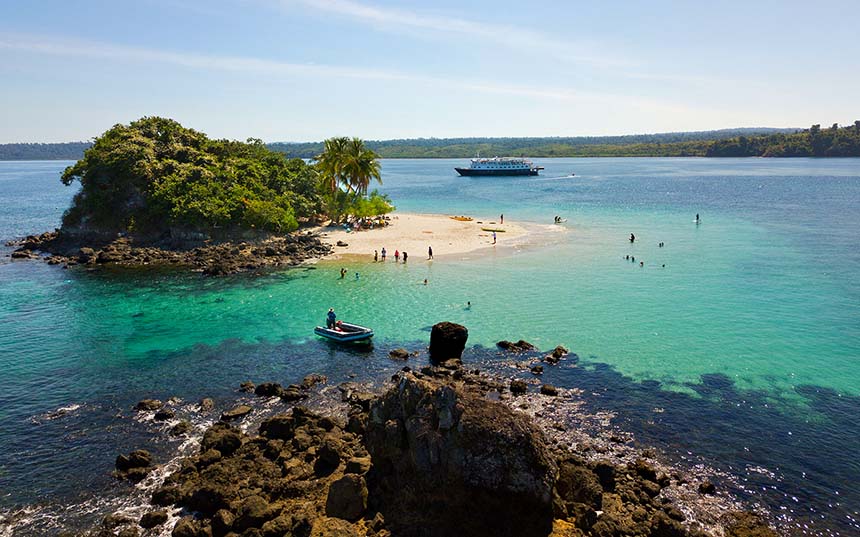 Holiday Cruises 2022
Costa Rica Christmas Cruises
No white snow–just white-sand beaches in this tropical destination. If you are looking for an easy last-minute escape this holiday season, Costa Rica offers the best December cruises around Christmas. You'll explore off ship via skiff and kayak, snorkel vibrant reefs, relax on pristine beaches, and hike in rainforests. Say Feliz Navidad this holiday, you can read our list of 2022 Costa Rica and Panama cruise recommendations below or browse all Costa Rica trips.
Winter Cruises 2022 – 2023
Just like some whales and other wildlife, many small cruise ships also migrate south for the winter. Find a tropical paradise; a remote archipelago; or your very own version of a winter snow globe. Winter cruises can be the perfect remedy to any seasonal blues.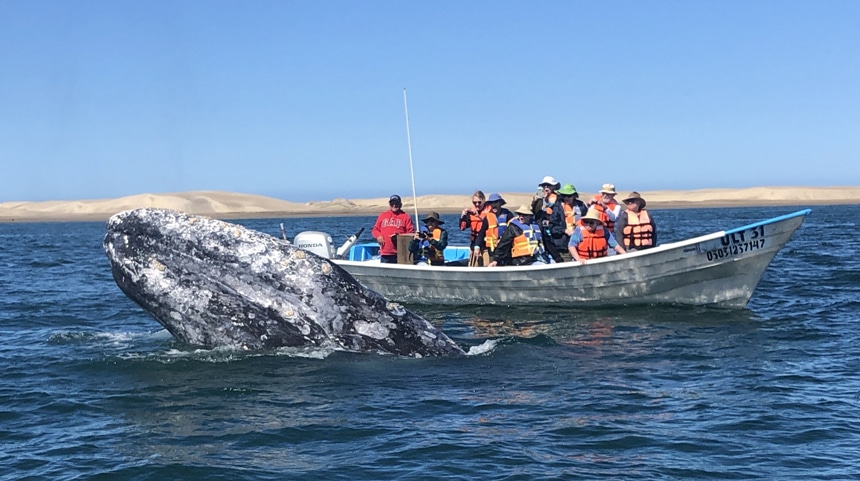 Baja Winter Cruises
The North American winter is the best time to visit Baja. Pleasant weather for all sorts of activities, thousands of migratory whales, and a third of the planet's marine mammals all wait to be discovered. Safe to say that all you have to do is get to Baja, then the wildlife will come to you.

Baja California's Whales & Sealife is a well-rounded winter cruise with a special focus on marine wildlife inside of the Sea of Cortez, a UNESCO World Heritage Site and biosphere reserve. The National Geographic Venture ship offers 5 different Baja itineraries (one even starts from the Port of Los Angeles). While the National Geographic Sea Bird ship sails exclusively in January focusing on the Whales of Magdalena Bay.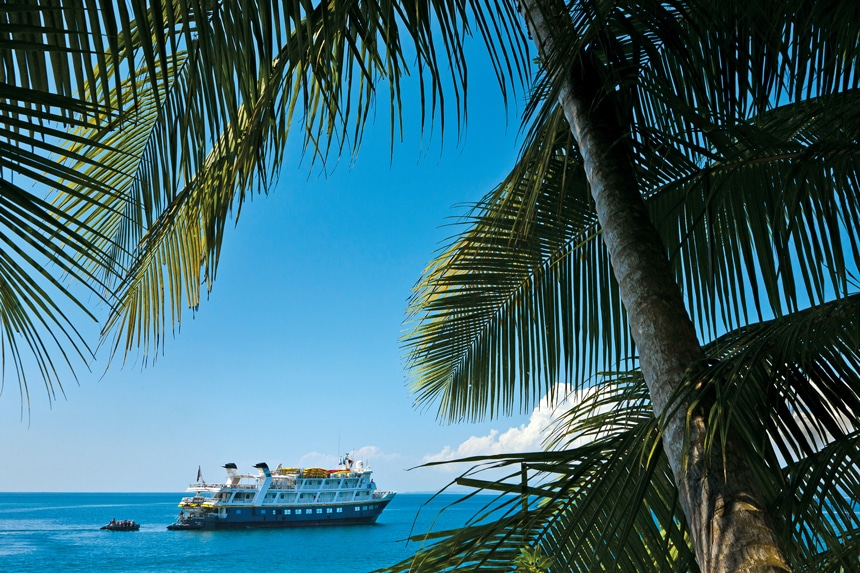 Costa Rica & Panama Winter Cruises
Costa Rica and Panama's best weather happens to coincide with North America's coldest. If you are starting your winter vacation planning, these close-to-home tropical countries should be on your list. The sun is shining, and the rain is less frequent during the dry season from December to April. For prime beach weather and cruising conditions, this is the time to visit.
After a 3-year hiatus, our partners at UnCruise are headed back to Costa Rica and Panama this winter. Take the Unveiled Wonders: Costa Rica & Panama Canal cruise aboard the Safari Voyager and experience the region through the lens of a local. Explore alongside Pangueros, the local crew and guides that intimately know the region's culture, history, wildlife, plants and trees.
Or join a Nat Geo Expedition for the finest intellectual and educational experience of any small ship cruise in this region. The National Geographic Quest operates the Wild Costa Rica Escape cruise within Costa Rica's Guanacaste Conservation Area (a UNESCO World Heritage site) and this itinerary that adds the Panama Canal.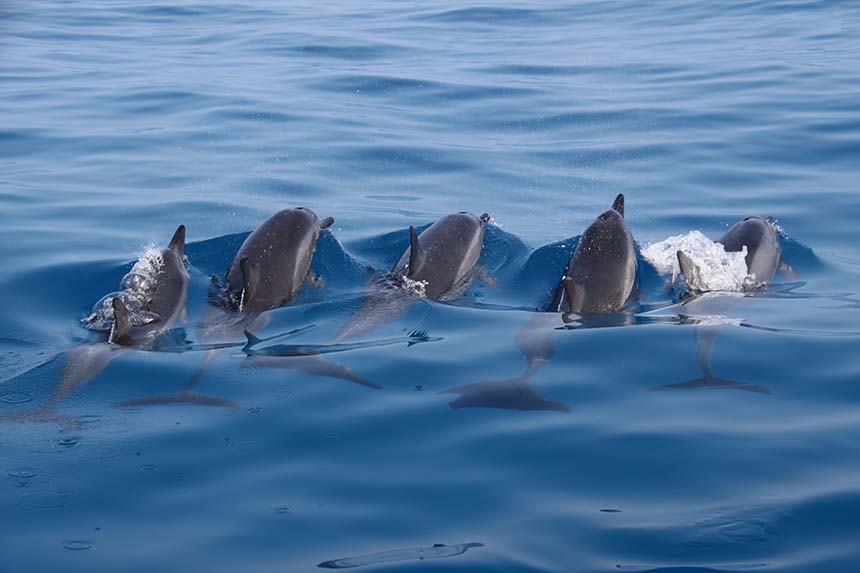 Hawaii Winter Cruises
When searching for warm winter getaways in the U.S., Hawaii no doubt comes to mind. And you've likely seen Hawaii before, but we doubt you've seen Hawaii this way. Diverge from the traditional tourist options for an off-the-beaten-path island experience this winter. The unique 4-island Hawaiian Seascapes itinerary explores Hawaii's untouched, remote lands and rich traditions via small ship. This intimate, authentic and active small ship cruise offers a new spin on Aloha you've been searching for.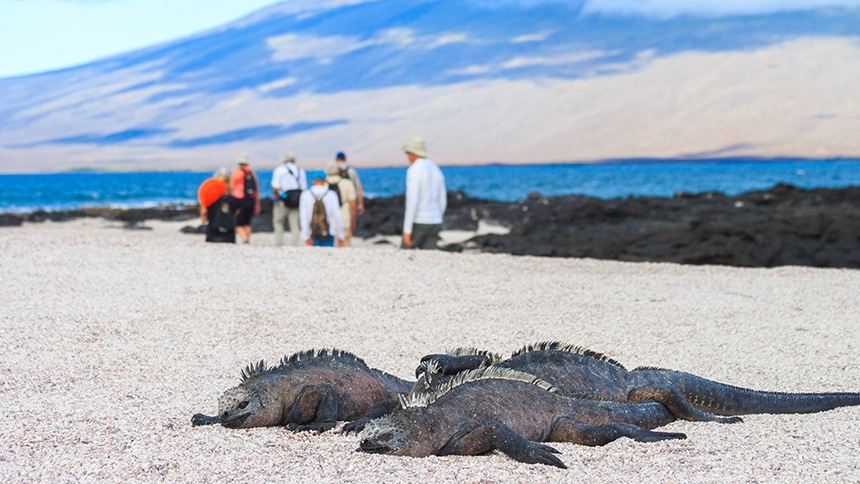 Galapagos Winter Cruises
Located along the equator, the Galapagos Islands' subtropical climate means the best warm weather cruises all year round. But travel during December–May is especially popular because it coincides with holiday breaks and the Galapagos warm season. The overcast garua fog has disappeared so you can enjoy blue skies and sunshine, the highest air and water temperatures, and calm ocean conditions with excellent underwater visibility for incredible snorkeling.
At the time of this post, there is limited 2022 holiday cruise availability left in the Galapagos, but that leaves the rest of the 2023 winter. At the top of our list are an Endemic or Petrel Galapagos cruise. Both offer rare and unique 6-day itineraries aboard fresh and newly appointed 16-guest catamarans featuring all suites with private balconies.
AdventureSmith offers more than 20 cruises in the archipelago, so get a personalized recommendation from our experts who have their finger on the pulse of winter cruise availability.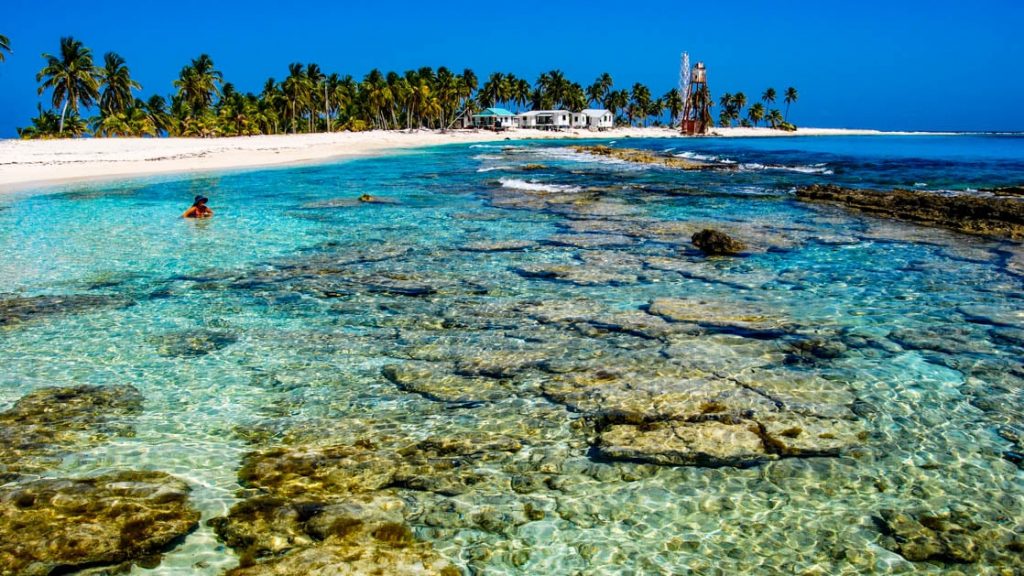 Caribbean Winter Cruises
An always appealing winter cruise destination—the Caribbean is known for its crystal blue waters, gorgeous beaches, tropical climate, and easy-going island cultures. But this winter, we invite you to go beyond the mainstream resorts and megaships that are restricted to busy, overdeveloped port towns. A winter cruise in the Caribbean Sea will visit the region's most remote islands, hidden bays and coastline that big ships can't reach; revealing a tropical adventure with unique history and a variety of cultures.
Soak up Belize and Guatemala's vibrant cultures and landscapes on an all-inclusive cruise aboard the 66-guest Safari Voyager on the Belize & Guatemala Wonders Cruise. Or join the 62-guest Nat Geo Sea Lion for a unique journey through the wild side of the Bahamas archipelago on Exploring The Bahamas' Out Islands. The Sea Lion is busy this winter also making her way to the Belize Barrier Reef and remote southern coast in Wild Belize Escape. For the most luxurious Caribbean cruise choose Pearls of the Caribbean Cruise aboard two 184-guest sister ships. You will experience a mix of Creole culture, UNESCO World Heritage sites, mineral baths, snorkeling and optional diving with an onboard dive instructor.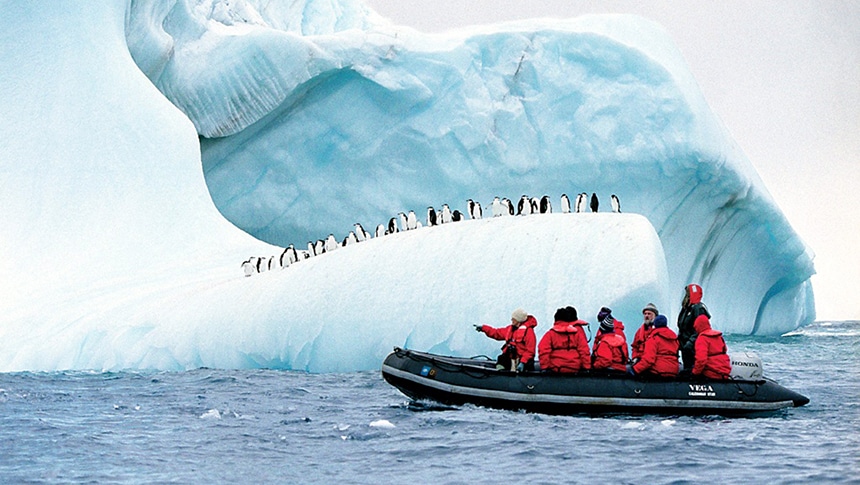 Antarctica Winter Cruises
Antarctica may not come to mind when thinking of a warm, sun-drenched winter cruise destination. But it can't go unmentioned in this list because travel to Antarctica is only possible during North America's winter, Antarctica's austral summer. From November-March the days in Antarctica are longer, warmer (by Antarctic standards) and the wildlife is the most active.
We always suggest booking early in Antarctica for the best cabins, dates and availability. Especially if you are keen on taking an extended South Georgia cruise, by now you will want look at booking into the 2023/2024 season.
But for the current 2022/2023 Antarctica season we are seeing last-minute availability on some Antarctic air-cruises. Fly over the Drake Passage, then continue the expedition aboard the 67-guest Ocean Nova or the 73-guest Magellan Explorer.
For cruise-only departures this season, Antarctic Latitudes offers a popular polar camping activity on almost every departure. Or you can travel with National Geographic on one of the many back-to-back departures of the White Continent.
The best way to get the lowest price on this season is to speak with one of our Antarctica experts who can keep tabs on any deals that may pop up in the next few months.
Read more about trip requirements, testing, gateway city advisories, and more in our article on Antarctica Travel Restrictions.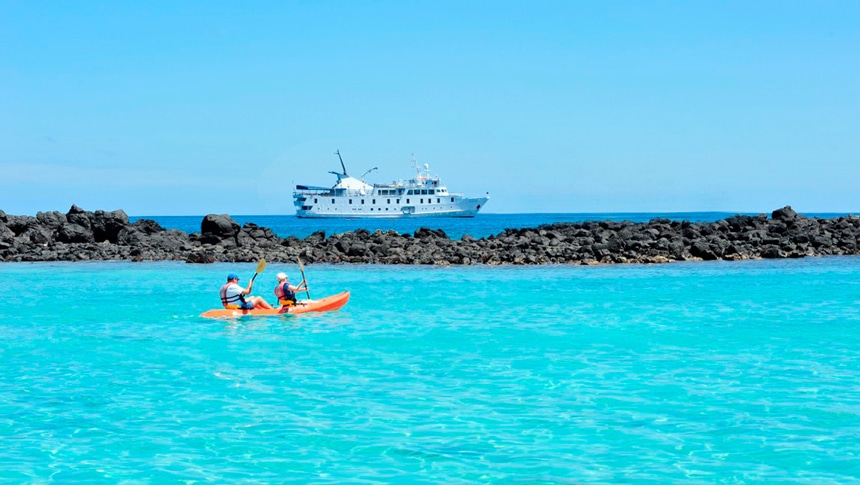 If you are ready for adventure this holiday season, we are your trusted resource. Our experts have firsthand knowledge of the latest protocols, policies, terms and special offers to better advise those who are making travel plans and considering vacations this winter. Contact us today for the advice, inspiration and expertise you'll need for deciding when and where to plan your next trip.
This blog about the best holiday destinations is among AdventureSmith Explorations' extensive travel resources, find more inspiration on the AdventureSmith Travel Blog.