Where can you cruise in the winter? Lots of places! Many of which offer perfect weather and wildlife opportunities during the North American winter. To help your 2023 and 2024 winter vacation planning, here are the best winter cruise destinations and our top picks for the ultimate winter cruise vacation.
Holiday Cruises 2023
Baja California Christmas Cruise
Ditch the snow this Christmas and head for the sand in Baja California. Join the experts aboard National Geographic Venture and spend your holiday in search of large pods of dolphins, blue and humpback whales, and other marine mammals including sea lions and leaping mobula rays.
Baja California Holiday Voyage: A Living Sea & Desert Isles
December 20-27, 2023
December 27, 2023 – January 3, 2024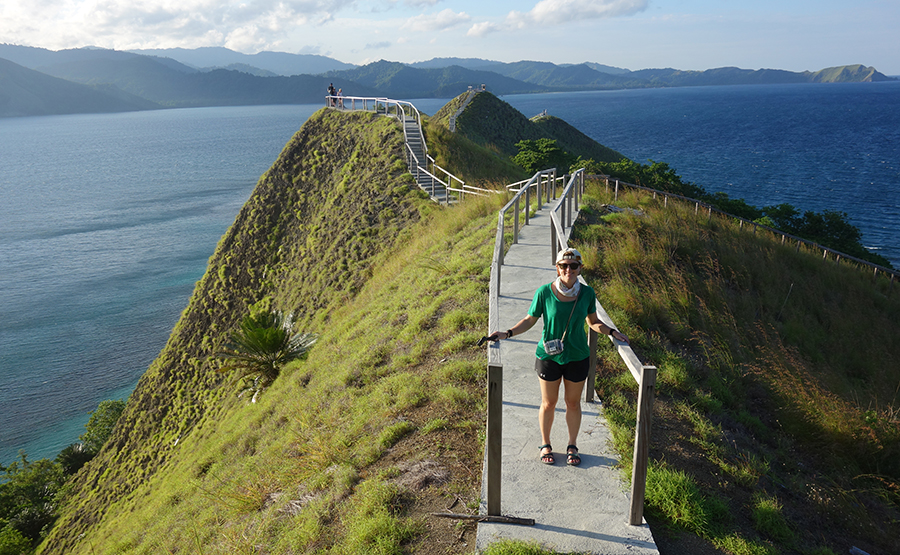 CONNECT WITH AN EXPERT
You have questions.
We have answers.
Winter Cruises 2023 – 2024
Just like some whales and other wildlife, many small cruise ships also migrate south for the winter. Find a tropical paradise, a remote archipelago, or your very own version of a winter snow globe. Winter cruises can be the perfect remedy to any seasonal blues.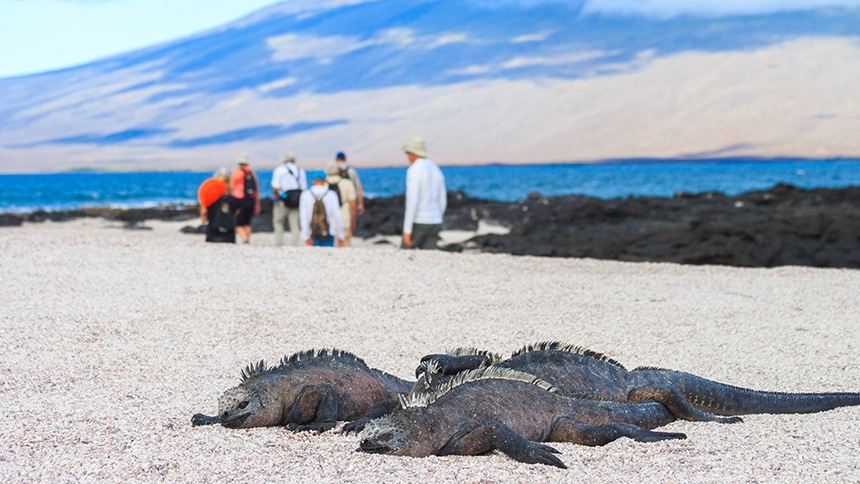 Galapagos Winter Cruises
Located along the equator, the Galapagos Islands' subtropical climate means the best warm weather cruises all year round. But travel during December–May is especially popular because it coincides with holiday breaks and the Galapagos warm season. The overcast garua fog has disappeared so you can enjoy blue skies and sunshine, the highest air and water temperatures, and calm ocean conditions with excellent underwater visibility for incredible snorkeling.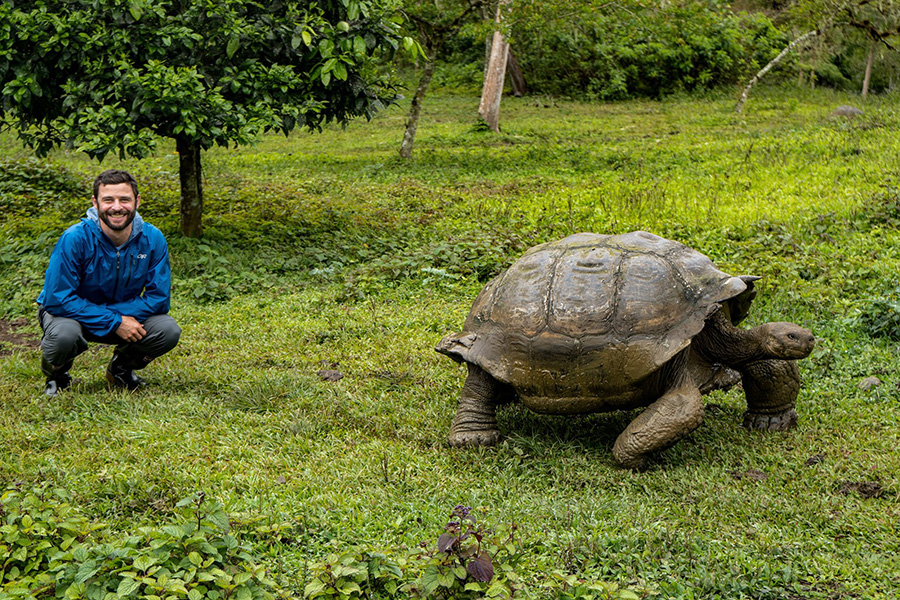 HOLIDAY & CHRISTMAS
VACATION IN GALAPAGOS
See what's available

This winter's standout Galapagos cruises: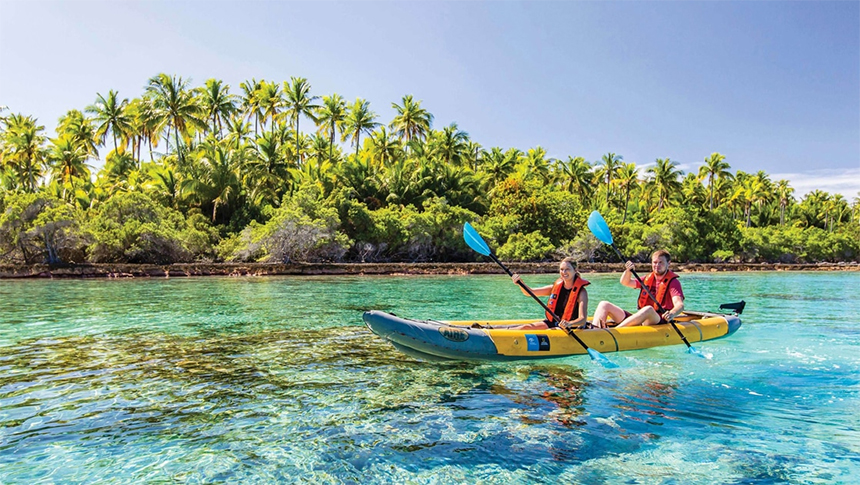 South Pacific Winter Cruises
Baby, it's cold outside. But not in the South Pacific. In this tropical region the water is always warm, the sun is shining, and average temperatures sit between 72˚F and 82˚F.
The National Geographic Orion is back in her home waters for 2023 and 2024 embarking on 6 different itineraries, exploring untouched paradises and diverse cultures across the vast Pacific.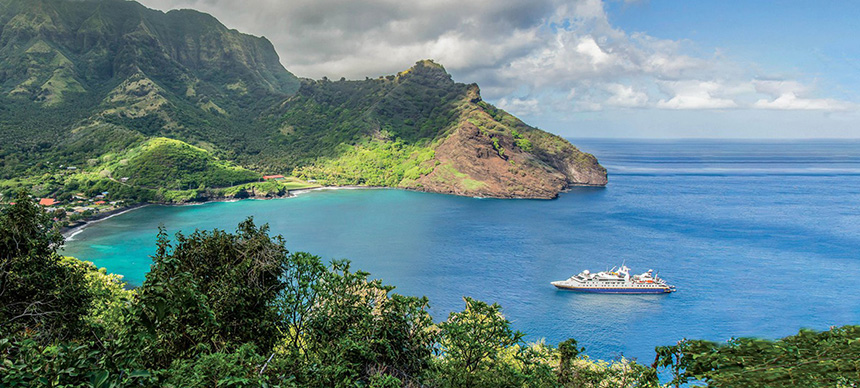 From the balmy deck of National Geographic Orion, cocktail in hand, take in the stunning tropical scenery of Fiji, Tahiti, Bora Bora, French Polynesia, Solomon Islands, Vanuatu and more. Alongside a veteran expedition team, snorkel coral gardens teeming with turtles and tropical fish, hike through rainforests in search of rare wildlife, and share enriching moments with the people who live in these remote places.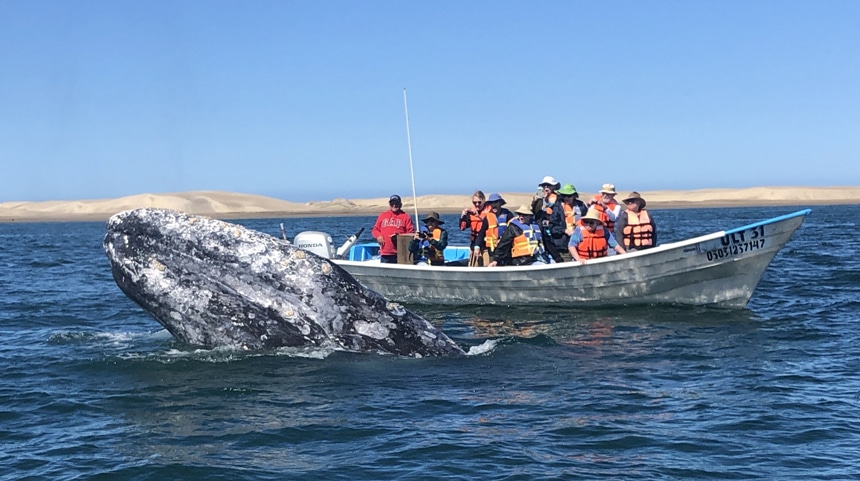 Baja Winter Cruises
The North American winter is the best time to visit Baja. Pleasant weather for all sorts of activities, thousands of migratory whales, and a third of the planet's marine mammals all wait to be discovered. Safe to say that all you have to do is get to Baja, then the wildlife will come to you.
For the most intimate Baja cruise, get aboard the historic 8-guest adventure yacht Westward on her Westward Voyages in the Sea of Cortez. Her cruises walk the perfect line of relaxation and adventure, and are known for the gourmet food cooked fresh from locally sourced ingredients, and onboard rooftop garden. "This was hands down the best food I've ever had on a cruise, and I've been on a few." – Nick M.
New next winter: The all-inclusive Northern Gulf of California: Whales, Birds & Sealife cruise aboard 66-guest Safari Voyager. Venture up the eastern Baja Peninsula, farther than most ships, to explore the Sea of Cortes UNESCO World Heritage Site.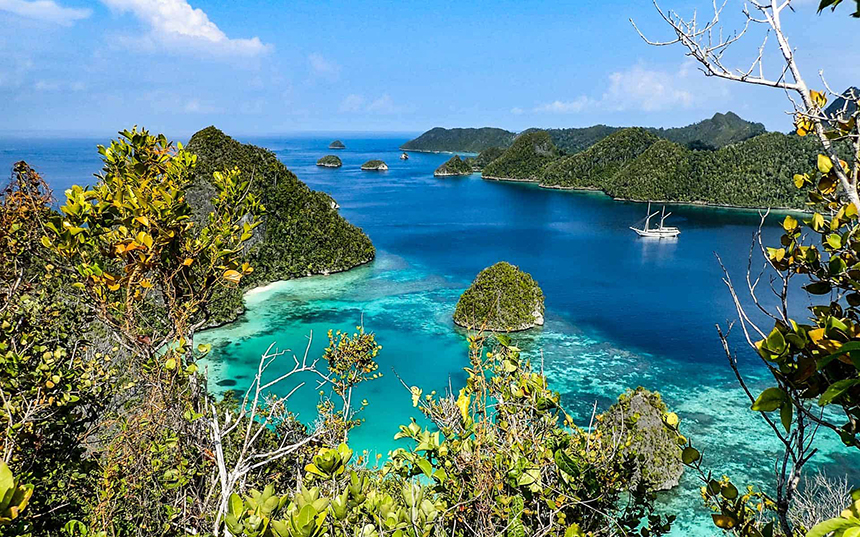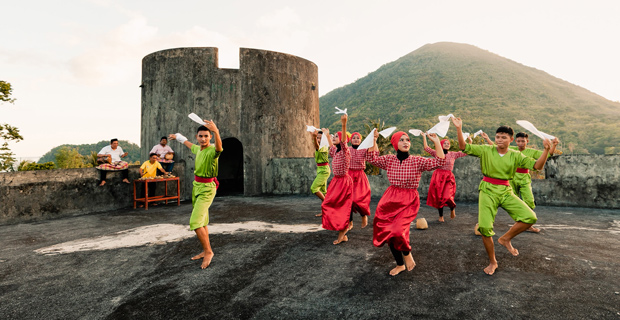 Indonesia Winter Cruises
October through February is the sailing season for Indonesia's Raja Ampat and Spice Islands. And you might not need any more reasons to visit Raja Ampat after looking at pictures of the dramatic limestone formations that shoot up from crystal blue waters. Made up of over 1,500 islands, the archipelago is known to harbor one of the richest coral reef ecosystems, a wide array of marine life, and the best dive and snorkel sites on Earth.
Go further off-the-beaten-path to the Spice Islands, a remote and unspoiled hidden gem with friendly villagers, rich culture, and a long, fascinating and turbulent history. Check out our top picks:
Hawaii Winter Cruises
When searching for warm winter getaways in the U.S., Hawaii no doubt comes to mind. And you've likely seen Hawaii before, but we doubt you've seen Hawaii this way. Diverge from the traditional tourist options for an off-the-beaten-path island experience this winter. The unique 4-island Hawaiian Seascapes itinerary explores Hawaii's untouched, remote lands and rich traditions via small ship. This intimate, authentic and active small ship cruise offers a new spin on Aloha you've been searching for.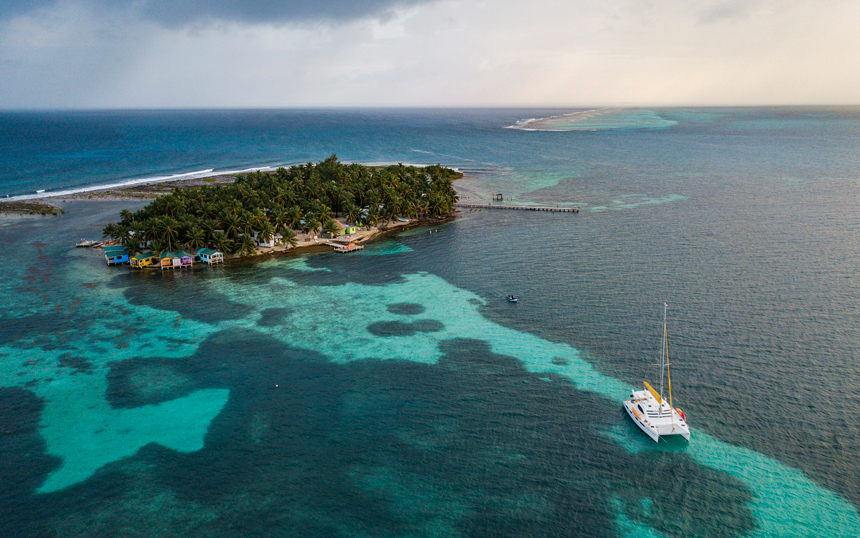 Caribbean Winter Cruises
An always appealing winter cruise destination—the Caribbean is known for its crystal blue waters, gorgeous beaches, tropical climate, and easy-going island cultures. But this winter, we invite you to go beyond the mainstream resorts and megaships that are restricted to busy, overdeveloped port towns. A winter cruise in the Caribbean Sea will visit the region's most remote islands, hidden bays and coastline that big ships can't reach; revealing a tropical adventure with unique history and a variety of cultures.
For the most luxurious Caribbean cruise choose Pearls of the Caribbean Cruise aboard two 184-guest sister ships. You will experience a mix of Creole culture, UNESCO World Heritage sites, mineral baths, snorkeling and optional diving with an onboard dive instructor.
The Belize dry season runs from December to May and is a popular time for travel and cruising. Belize small ship cruises operate from October through April each year, taking advantage of the dry season weather and better access to Belize's outer atolls.
For a private Belize experience for 2-10 guests we recommend booking an exclusive Belize catamaran charter cruise. You can read firsthand insights on the experience in this expert review. For an educational expedition, join the National Geographic team on a Wild Belize Escape cruise and explore the remote southern coast or transit the legendary Panama Canal on Panama & Colombia: Exploring The Caribbean Coast.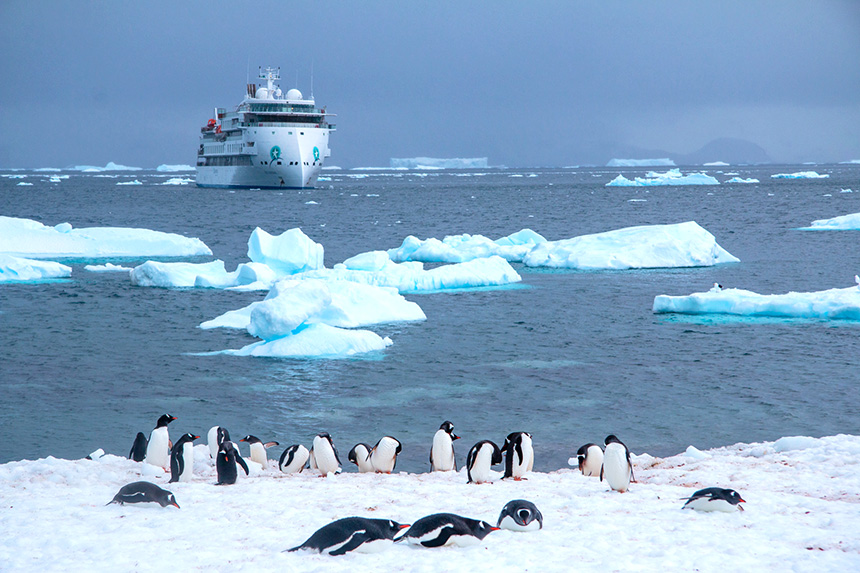 Antarctica Winter Cruises
Why not embrace the cold? Besides, travel to Antarctica is only possible during North America's winter, Antarctica's austral summer. From November-March the days in Antarctica are longer, warmer (by Antarctic standards) and the wildlife is the most active.
Standout ships for the 2023 and 2024 Antarctic cruise season:
Sister ships Greg Mortimer & Sylvia Earle: Ambassadors for conservation and the first ships with the revolutionary ULSTEIN X-BOW®. These sister ships offer Antarctic voyages for adventure lovers with a range of active excursion options from easy to extreme. Read firsthand insights in our Greg Mortimer Expert Aboard, written by our founder and president who sailed aboard the ship in Antarctica.

Ultramarine: Sleek, modern, and fun onboard atmosphere. Two onboard helicopters make this ship's itineraries stand out. Each Ultramarine departure offers an included 10- to 15-minute flightseeing adventure (weather permitting), with select departures offering additional helicopter-assisted activities (added cost).

Sister ships National Geographic Resolution & National Geographic Endurance: Two of the most advanced polar expedition ships sailing today, with state-of-the-art features and tools, they make an extraordinary platform for polar expeditions. Read our Expert Aboard with personal experiences and insights from Todd Smith like his overnight stay in the onboard glass dome igloos under the stars.
The best way to get the lowest price on this season is to speak with one of our Antarctica experts who can keep tabs on any deals that may pop up in the next few months.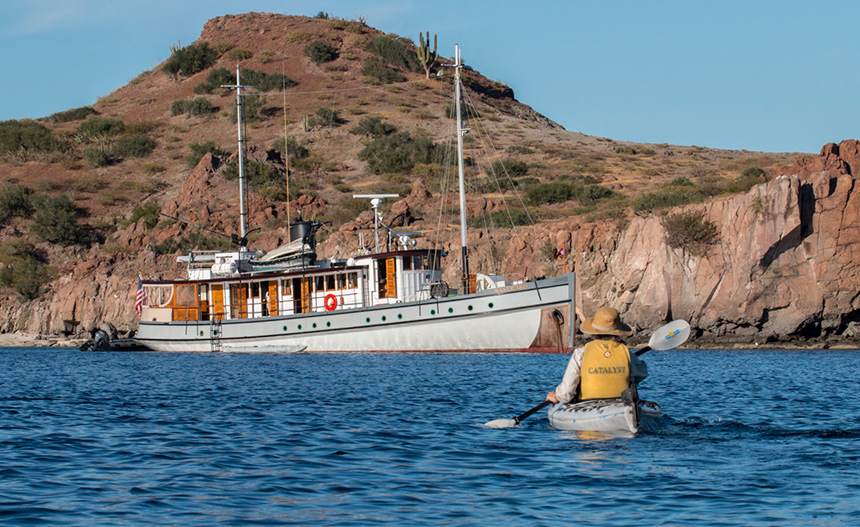 WINTER IS AROUND THE CORNER
Contact us today for winter cruise advice, inspiration & expertise