This information was updated on 9/20/2022. Please note that these Alaska COVID travel advisories and entry requirements are subject to change. If you are interested in booking, contact one of our Adventure Specialists who regularly check jurisdiction-specific advisories, for the most up-to-date and detailed information.
Alaska is Open for Travel
Neither proof of vaccination or negative COVID-19 test is currently required for entry into Alaska by U.S. domestic travelers.
However, most small Alaskan cruise lines and wilderness lodges are enforcing vaccination and/or testing requirements for crew and passengers alike during Alaska small ship cruises and Alaska land tours. Below our experts detail the latest Alaska travel advisory and entry requirements.

IN THIS POST – Alaska Travel Advisory:
State of Alaska Entry Requirements
– Domestic U.S. Travelers
– International Travelers
Vaccination Policies for Alaska Cruise & Land Tours
Travel Within Alaska
State of Alaska COVID-19 Protocols
Small Ship Cruise & Land Tour Protocols in Alaska
Why Visit Alaska Now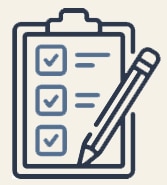 Alaska Entry Requirements
Currently, the State of Alaska has no vaccination mandate or COVID-19 testing requirements for U.S. domestic travelers.

However, conditions across Alaska are dynamic and may change as a result of the COVID-19 pandemic. Contact our Alaska travel experts for the most up-to-date Alaska entry requirements. Ultimately it is the traveler's responsibility to understand and meet travel requirements.
Domestic U.S. Travelers
The State of Alaska has no vaccination mandate or COVID-19 testing requirement for domestic air passengers, but strongly recommends:
A qualifying molecular-based test (PCR test) 72 hours before departure, for non-vaccinated travelers. The U.S. Centers for Disease Control and Prevention (CDC) also recommends a 72-hour test for all non-vaccinated interstate travelers.

Completion of the optional Safe Travels Form via the State of Alaska travel portal. You will be prompted to submit health insurance policy information, date and city of arrival, and your Alaska accommodations (ship, lodge or hotel). One declaration can accommodate all members of a household, including minors.

This travel information hub also allows travelers to do the following optional items: 1) request a free COVID-19 test upon arrival, 2) request a free COVID-19 vaccination upon arrival to Alaska, and 3) upload COVID-19 test results.


Some communities off Alaska's road system may have enacted laws related to protection of their community from COVID-19. Travelers to a community off the road system and the Alaska Marine Highway System, should check with the community for community-specific travel regulations.
Find the latest Alaska entry requirements and COVID-19 protocols from the State of Alaska and Travel Alaska.
Our Advice For Domestic U.S. Travelers
While a negative COVID-19 test is not currently required for entry into the state, due to the ever changing pandemic climate, AdventureSmith highly advises all travelers to obtain a qualifying COVID-19 test 72 hours before departure for Alaska. Upload the result into the Alaska travel portal prior to arrival. This is the surest way to avoid disruption to your travel plans. At the same time, you are ensuring your safety and that of local communities. Our Alaska travel consultants will work individually with each client to determine their specific requirements, based on itinerary and travel provider.
International Travelers
Alaska entry requirements for international travelers are stricter than those of domestic travelers. All U.S. international travel restrictions apply to travel to Alaska. State of Alaska domestic travel guidelines do not supersede United States entry requirements set forth by the CDC.

Non-U.S. Citizen Entry to U.S.: All international travelers entering the United States by air must show proof of full vaccination and meet testing requirements put out by the CDC. Our Adventure Specialists stay up to date so that we may provide the latest information. Read our United States Entry Requirements primer for the latest.
Advice Before You Leave Home
For two weeks prior to your departure, and during travel to your destination, we recommend you follow common sense protocols regarding masking and social distancing to avoid contact with COVID-19. Take reasonable measures to reduce the risk of exposure and follow all CDC guidelines. Even for trips and destinations where a COVID-19 test is not required, we recommend you test 72 hours prior to departure and do not travel if you test positive. Wear masks in airports and aboard airplanes. Be careful in bars, restaurants and other crowded places that are higher risk. Arriving for your trip healthy will provide peace of mind and help you to enjoy your trip.
Vaccination & Testing Requirements for Alaska Cruise & Land Tours
Neither proof of vaccination or negative COVID-19 test is currently required for entry into Alaska by U.S domestic travelers. However, most small Alaskan cruise lines and wilderness lodges are enforcing vaccination requirements for crew and passengers alike during Alaska cruises and land tours.

These safe travel requirements will likely expand to more operators and continue to be enforced in future travel seasons. We believe adjusting to safe travel requirements only leads to a more safe and enjoyable trip experience during this ongoing pandemic.

The Alaska experts at AdventureSmith Explorations keep all of our clients well informed of the testing and vaccination requirements associated with their particular adventure. What follow are a few of our frequent partner cruise operators and their policies:
Alaskan Dream Cruises requires all travelers 18 years and older to be fully vaccinated prior to boarding. Travelers under 18 are not required to be vaccinated, however it is strongly encouraged for those who are eligible. A booster shot is not required but is encouraged for those eligible.
Alaska Wildland Adventures highly recommends qualifying travelers who are eligible for a COVID vaccine to be fully vaccinated and boosted by the time they arrive in Alaska.
Camp Denali requires all travelers to be fully vaccinated. An "up to date" booster is required for all those who are eligible. As defined by the CDC: "You are up to date with your COVID-19 vaccines when you have received all doses in the primary series and all boosters recommended for you, when eligible."
Lindblad Expeditions requires all travelers 5 years of age and above to be vaccinated.
Pacific Catalyst II requires all travelers to be vaccinated. A negative COVID-19 "airline approved" rapid test is required prior to embarkation.
Sea Wolf Adventures requires all travelers to be vaccinated. A negative PCR or TMA test is required within 72 hours and prior to one day before embarkation.
UnCruise Adventures requires all travelers to be vaccinated. A booster shot is required for all those who are eligible.
Within the Wild requires all travelers 12 years and older to be fully vaccinated in advance of their stay at Winterlake and Tutka Bay lodges.
When is a person considered fully vaccinated against COVID-19? Read the CDC's full vaccination criteria.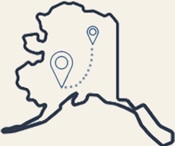 Travel Within Alaska
Alaska travel advisory on intrastate travel (travel within Alaska) has been lifted and travelers can freely travel throughout Alaska.
Because some small ship cruise operators require a negative COVID-19 test 72 hours prior to embarkation, we advise travelers to plan any land-based travel after their cruise. Getting a COVID-19 test in the state of Alaska, with results in 72 hours, is problematic at this time.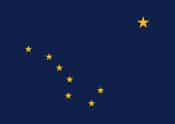 State of Alaska COVID-19 Protocols
The state recommends that while traveling in Alaska you should:
Get tested and self-isolate if you get sick or develop COVID-19 symptoms.
Get an optional second COVID-19 test 5-14 days after you arrive in Alaska.
Wash your hands frequently and wipe down high-touch surfaces.
Practice social distancing by staying at least 6 feet away from others.
Wear a face covering while indoors and whenever social distancing is challenging.
Check other local, borough or state restrictions.

Alaska Small Ship Cruise & Land Tour Protocols
Small cruise ships to Alaska, lodges, hotels, ground transportation, restaurants and airports have updated procedures to keep both visitors and locals safe and healthy. While these protocols also continue to evolve, there are several things you can expect on future Alaska adventures:
Requests for passengers to self-isolate at home prior to departure.
Mandatory Health Questionnaires to complete before boarding.
Additional COVID-19 tests (either rapid antigen or PCR) for passengers immediately prior to boarding. These tests will be administered by the operator, sometimes at extra cost to the passenger.
Most small ships and wilderness lodges will adhere to federal and state mask requirements. Much of the time guests are outdoors in fresh air and expansive landscapes ideal for social distancing. In certain cases where social distancing is not possible face coverings may be required in accordance with the CDC and/or local regulations.
Sanitary and biosecurity policies may vary slightly by each operator and accommodation. Travelers can expect numerous protocols—both obvious and behind the scenes—designed to keep travelers and staff in good health. Small ships, lodges and hotels will enforce social distancing and masks requirements in accordance with regulations.
Increased sanitation procedures have been implemented throughout, including cabins, dining room, common areas and kitchens, with special attention to high-touch areas.
Plated meals instead of buffets, and increased separation/spacing between travel groups in dining areas. Mealtimes may be spaced to allow for more room.
Excursions are outdoors, in the wilderness, where social distancing is easy and you will rarely encounter other travelers. Masks may be worn while transiting in Zodiacs and small craft. Small groups are called separately to disembark for excursions and each Zodiac will transport a limited number of passengers. Seats are disinfected between excursions. Keep sanitizer handy because it is useful to take the hand of a crew member when entering or exiting the Zodiac.

Alaska—A Great Destination to Travel Now
There are many reasons why Alaska is a great destination to travel now.
Domestic—Close to Home
As part of the United States, Alaska is subject to stringent and trusted mitigation protocols to reduce the spread of COVID-19 among travelers and residents. For U.S. citizens, Alaska is close to home and does not require testing for return home.
Naturally Social Distanced
Alaska is huge. With over 600,000 square miles and less than 750,000 residents, there is plenty of room to spread out. In fact, most of Alaska's residents are concentrated into major towns, leaving the rest as uninhabited wilderness. Our trips focus on this wilderness where your time is spent in unspoiled nature. National forests and parks strictly regulate travel so groups rarely interact, preserving both the wilderness experience and social distance. Group sizes are typically limited to 12 guests.
Exceptional Wildlife
Wildlife in Alaska is the highlight of any trip. The pandemic has slowed tourism and wildlife has responded by further encroaching its presence on the landscape. For a short time, this will make already spectacular wildlife interactions even more exceptional.
The Small Ship Advantage
The ships we work with in Alaska range in size from 12-100 guests. This small ship model is statistically safer than larger cruise ships with as many as 5,000 guests on board. With more stringent vessel-specific testing requirements, it is possible to create a safe travel bubble. Interested in learning more about the experience? Read a firsthand cruise account from AdventureSmith's founder in I Took an Alaska Small Ship Cruise During COVID-19.
Your Alaska Travel Will Have A Positive Impact
The slow pace of tourism since the pandemic began has had a significant financial impact on the economy and individuals in Alaska. One in ten jobs in Alaska are related to tourism. Your travel can have a direct impact on drivers, guides, hotel staff, ship crews, outfitters, gift shops and countless small businesses dependent on travelers for their income. Conservation initiatives, funded by tourism dollars, have suffered debilitating cutbacks and therefore will also benefit from your travel.
Ultimately it is the resumption of the travel economy that will restore some normalcy to Alaska. So you can help by traveling to Alaska soon. Then share your experience with others. Let friends and family know that Alaska is open and safe for the trip of a lifetime.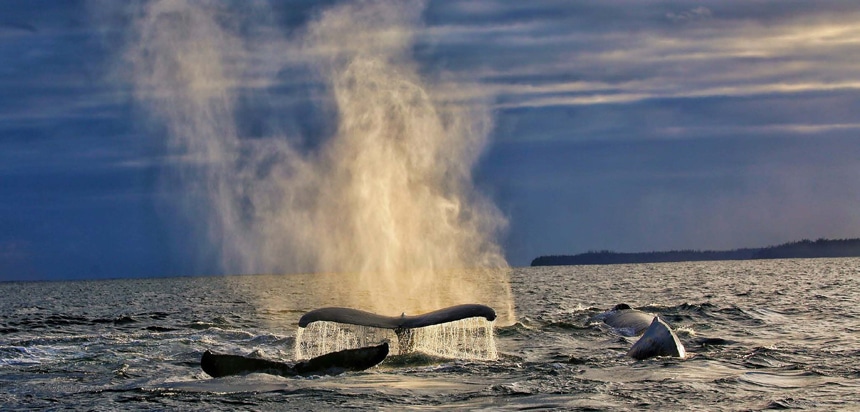 MORE ALASKA RESOURCES:
Alaska Trips
Alaska Trip Reviews
Best Time to Visit Alaska
Alaska Travel Guide
Alaska Small Ship Cruises
Small Alaskan Cruise Lines
Glacier Bay Cruises & Tours
Alaska Inside Passage Cruises
Alaska Whale Watching Cruises
Alaska Yacht Charters
Luxury Alaska Cruises
Alaska Family Cruises
Alaska Cruise Deals
Alaska Tours
Visiting Denali National Park
Alaska National Park Tours