Alaska is open for travel, with almost no Alaska travel restrictions. However, many tour operators are enforcing their own requirements for crew and passengers alike during Alaska small ship cruises and Alaska land tours. Below find the latest Alaska travel advisory details, from our experts.
IN THIS POST – Alaska Travel Advisory:
Alaska Travel Restrictions FAQ
Alaska Entry Requirements
Alaska Cruise COVID Requirements
Land Tours: Alaska COVID Rules
Why Travel to Alaska During COVID?
More Alaska Travel Resources
This post was updated on 5/10/2023. Alaska travel restrictions are subject to change.
If you are an AdventureSmith booked client, contact your Adventure Specialist.
If you wish to book, contact us. Otherwise, use our FAQs and the comments.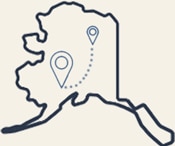 Alaska Travel Restrictions FAQ
Our experts regularly field questions about the current Alaska travel restrictions and how tour operators are responding, so we've compiled our answers here. Look for your question in these Alaska COVID travel FAQs, and use the comments at the bottom of this post to ask other questions.
Does Alaska require a COVID vaccine for travel?
No, Alaska vaccine requirements have all been lifted.
Read More: Alaska Entry Requirements
What are the current Alaska cruise COVID requirements?
Alaska cruise COVID rules are dictated by each operator and may require vaccination, testing and/or masking. Find current policies for our operators, below. Read the current Alaska cruise COVID requirements
What if I charter a boat or make my land tour fully private?
The COVID policy of your operator will not change. An operator's Alaska COVID policy is aimed at keeping crew healthy in addition to guests.
Will the crew be vaccinated on my Alaska cruise during COVID?
While each of the small ship cruise operators we partner with have their own policy, it is common that crew are fully vaccinated. Alaska COVID travel is a popular option for many reasons, putting healthy boat crews in high demand.
What if a fellow traveler or I get sick while traveling to Alaska during COVID?
Every case is unique. Operators have their own procedures for patient isolation and care. For cruises, some have carried on, while others have turned around. In times of Alaska COVID travel, one must be flexible and be covered through travel insurance. Read more: Alaska COVID Travel Insurance
What are your recommendations for safe Alaska COVID travel?
AdventureSmith promotes the State of Alaska and Centers for Disease Control and Prevention's (CDC's) recommendations. Take a PCR test 72 hours before departure. And take pre-trip precautions by masking and/or avoiding places where social distancing is not possible.
Does Alaska require a COVID test?
No, the current State of Alaska COVID policy does not require travelers to test to enter Alaska. Despite these relaxed Alaska COVID rules, we recommend that travelers still get a COVID test for travel, to ensure their trip starts off right.
Find a COVID Test: GISCorps COVID-19 Testing Sites Locator
Are there any Alaska COVID Restrictions?
No, at this time there are no Alaska COVID travel restrictions.
Read More: Alaska Entry Requirements
Do you have to be vaccinated to fly to Alaska?
No, there are no vaccination requirements for domestic or international travelers traveling to Alaska by air.
Will I need to mask to travel to Alaska during COVID?
Most small ships and wilderness lodges adhere to federal and state mask requirements, which are fluid. The outdoor, small-group nature of our Alaska trips offers ample time to be mask-free, however operators may require masking when social distancing isn't possible. Our specialists keep booked clients apprised of current Alaska COVID rules for masks.
What if I do an Alaska cruise with a land tour?
Because some small Alaskan cruise lines require a negative COVID-19 test 72 hours prior to embarkation, we advise travelers to plan any land-based travel after their cruise.
Is Alaska COVID Travel Insurance Available?
Yes. Many travel insurance policies can cover trip interruption or cancellation, including quarantine expenses, if you or a traveling companion test positive for COVID-19. A policy can also cover unforeseen events such as injury, flight delays and baggage loss.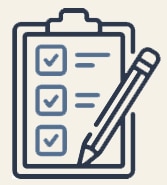 Alaska Entry Requirements
For those asking "Do you have to be vaccinated to go to Alaska?" or "Can you travel to Alaska without a vaccine?" the answer is no. However, keep in mind that some operators still have Alaska cruise vaccine requirements in place. Get the specifics on Alaska cruise vaccination requirements for the operators we work with. Alaska travel restrictions 2023 are subject to change. Find the latest Alaska entry requirements and COVID-19 protocols from the State of Alaska and Travel Alaska.
Domestic Travelers
Currently, the State of Alaska has no vaccination mandate or COVID-19 testing requirements for U.S. domestic travelers, but strongly recommends a PCR Test: A qualifying molecular-based test (PCR test) 72 hours before departure, for non-vaccinated travelers entering either by road or air.
International Travelers
Alaska entry requirements for international travelers currently match those of domestic travelers. As of May 11, 2023, there are no U.S. international travel restrictions in place for traveling to Alaska during COVID.
However, we recommend the PCR Test encouraged for domestic travelers. This helps ensure both your safety and that of the local communities you will visit.

Alaska COVID Requirement by Operator
Our Alaska experts keep clients well informed of the required testing, vaccination, masking and health questionnaires associated with their particular adventure. With the constantly changing nature of COVID requirements there are likely to be additional changes to vaccination and testing requirements. Here are Alaska COVID policy details for our most popular operators:
Alaska Cruise COVID Requirements
Land Tours: Alaska COVID Rules
Alaska Wildland Adventures highly recommends qualifying travelers who are eligible for a COVID vaccine to be fully vaccinated and boosted by the time they arrive in Alaska.
Camp Denali requires all travelers to be fully vaccinated. An "up to date" booster is highly encouraged for all those who are eligible. As defined by the CDC: "You are up to date with your COVID-19 vaccines when you have received all doses in the primary series and all boosters recommended for you, when eligible."
Within the Wild requires all travelers 12 years and older to be fully vaccinated in advance of their stay at Winterlake and Tutka Bay lodges.
Why Alaska is a Good Choice for travelers concerned about COVID
Domestic—Close to Home
For U.S. citizens, Alaska is close to home and does not require testing. As part of the United States, Alaska is subject to stringent and trusted mitigation protocols to reduce the spread of COVID-19 among travelers and residents.
Naturally Social Distanced
Alaska is huge. With over 600,000 square miles and less than 750,000 residents, there is plenty of room to spread out. In fact, most of Alaska's residents are concentrated into major towns, leaving the rest as uninhabited wilderness. Our trips focus on this wilderness where your time is spent in unspoiled nature. National forests and parks strictly regulate travel so groups rarely interact, preserving both the wilderness experience and social distance. Group sizes are typically limited to 12 guests.
Exceptional Wildlife
Wildlife in Alaska is the highlight of any trip. Our Alaska small ship cruises and Alaska land tours focus on remote regions where wildlife thrives. Our travelers often leave with a greater appreciation for conservation. And conservation initiatives benefit from tourism dollars.
The Small Ship & Wilderness Lodge Advantage
The ships we work with in Alaska average 45 guests, with some as small as 4 cabins; the lodges average 30 guests, with some as small as 5 rooms. For cruises, this small ship model is statistically safer than larger cruise ships carrying as many as 5,000 guests. Read a firsthand Alaska COVID travel experience from AdventureSmith's founder: I Took an Alaska Small Ship Cruise During COVID-19.

MORE ALASKA RESOURCES:
Alaska Trips
Alaska Trip Reviews
Best Time to Visit Alaska
Alaska Travel Guide
Alaska Small Ship Cruises
Small Alaskan Cruise Lines
Glacier Bay Cruises & Tours
Alaska Inside Passage Cruises
Alaska Whale Watching Cruises
Alaska Yacht Charters
Luxury Alaska Cruises
Alaska Family Cruises
Alaska Cruise Deals
Alaska Tours
Visiting Denali National Park
Alaska National Park Tours

If you have questions about Alaska travel restrictions or are looking for advice, please use the comments below. We will answer your questions to make this Alaska travel restrictions update even better. If you are interested in booking an Alaska vacation package, please contact us. Thanks.