AdventureSmith Explorations Specialist Aaron Gaines reviews his people-to-people Caribbean cruise in Cuba aboard the small ship sail-cruiser Panorama II.
The fascination that many Americans have with Cuba is validated, wildly, by a visit to the island. The flight from Miami is comically short, underscoring the awkwardness that exists between the two neighboring countries after decades of distrust, disagreement and embargo. But things are changing, it seems. The direct flight I took is evidence of a recent thaw that allows American travelers easier access to Cuba and its people. To see Cuba today is to gain a snapshot into an apparently pivotal moment of change in the country's recent history: you can see the past and present in raw form, and glimpse possible signals of the future.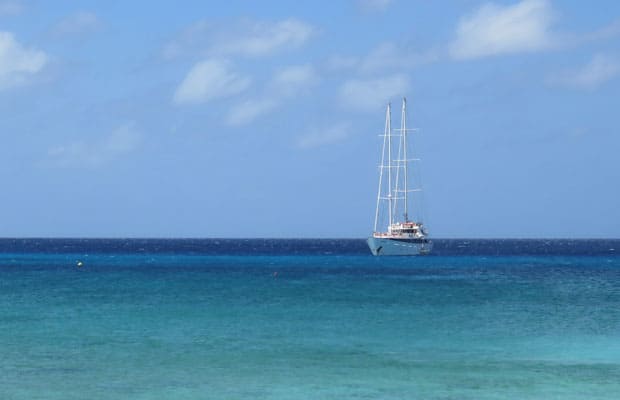 To see Cuba today is to gain a snapshot into an apparently pivotal moment of change in the country's recent history.
My home for 7 nights in Cuba was the Greek-flagged ship Panorama II. A sleek sail-cruiser carrying 42 guests, the 12-year-old ship is a comfortable, pleasant base camp for island exploration. The boat features several public spaces including a large lounge and two outdoor decks with seating. There are two large dining rooms, one on a covered outdoor deck and one indoors on the Lower Deck. The ship's cabins are modestly sized but practical and comfortable. The Lower Deck cabins have portholes while the Main & Upper Deck cabins have large picture windows. The aft swim deck is convenient for snorkeling, an activity of particular merit in Cuban waters. My favorite spot on the ship was the forward sun deck on the Upper Level. I spent a very relaxing few hours in a reclined deck chair reading T.J. English's Havana Nocturne as we sailed toward the western sunset one evening. Panorama's hotel staff, Greek like the ship itself, were professional and very personable.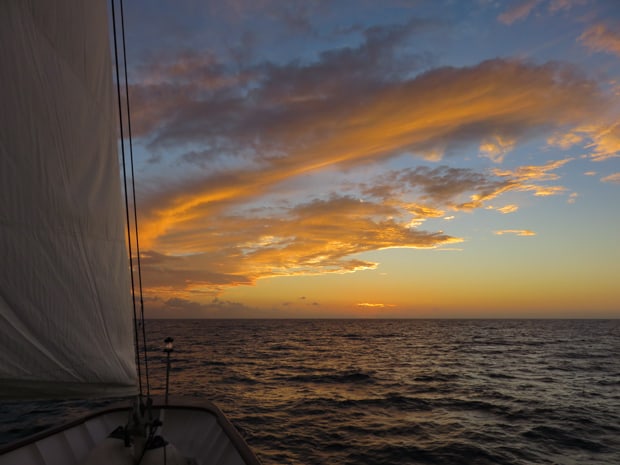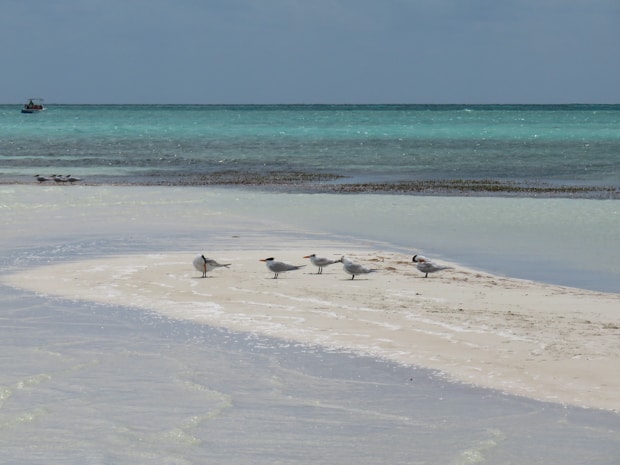 Of course, the ship was primarily a vehicle for exploration, as our goal was to get off the ship and interact with Cuban people while learning as much as possible about the place. With our capable coordinator Ned and a Cuban local guide, Marta, we first explored tiny-but-vibrant Trinidad on the south-central coast of the island. Founded in 1514 and now a UNSECO World Heritage site, the city is well-preserved and alive with texture and color (a photographer's dream). Along with taking a tour of the church, museum and town square, I met a very talented wood-carver at his studio along the narrow cobblestone streets. I also met his wife, who operates a knitting cooperative for women in the city. I climbed the rickety old spiral staircase of the museum to gain long views of the sun-splashed city by the sea. A distinctive highlight was the humbly beautiful Plaza Mayor fronting the Church of the Holy Trinity.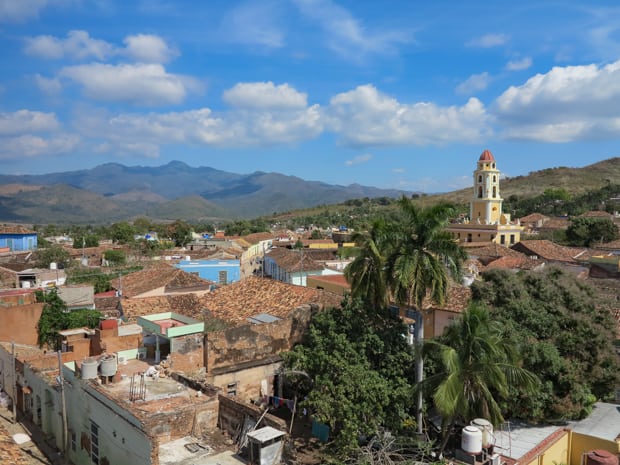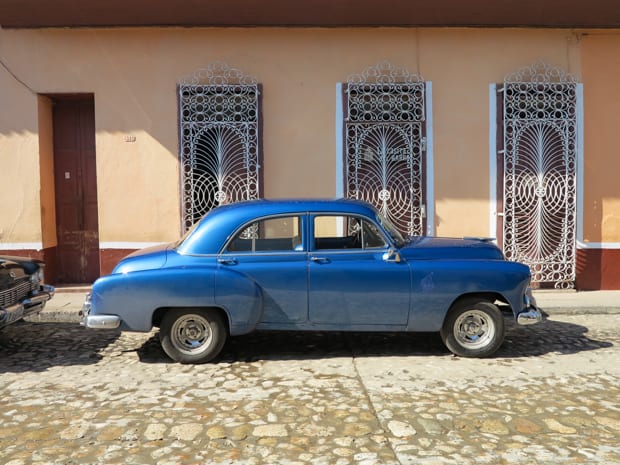 An hour's drive up the coast, our group visited the larger city of Cienfuegos. The urban center, also a UNSECO site, is great for a day's walking exploration. Walking the old downtown grid of streets, one sees an eclectic mix of old stately homes with private gated courtyards, large colonial buildings with crumbling facades and balconies, and parks. There are several pedestrian-only shopping streets that feature cafes, cigar shops and clothing stores. We took in a private performance of a guitar-only classical music orchestra in an upstairs art gallery and performance space. Later, I walked a few blocks to the stately old Tomas Terry Theatre with its rows of well-worn wooden seats. Then, I opted for a 15-minute walk back to the harbor. As with many areas frequented by tourists anywhere in the world, walking even a few blocks from the "main attractions" typically reveals a more authentic view of the lives of local people. I passed blocks of humble single-story concrete homes with families cooking on open fires and hand-washing clothing in buckets. Barefoot children played and teenagers cruised the streets on bicycles creatively cobbled together from collected spare parts. A barefoot man wanted to sell me some fish but, like all of the locals offering goods for sale to tourists in Cuba, he had a warm and innocent manner that was agreeable to me. The old sidewalks and streets had cracks and sometimes large holes—indeed, careful steps are practical priority in any of the towns I visited.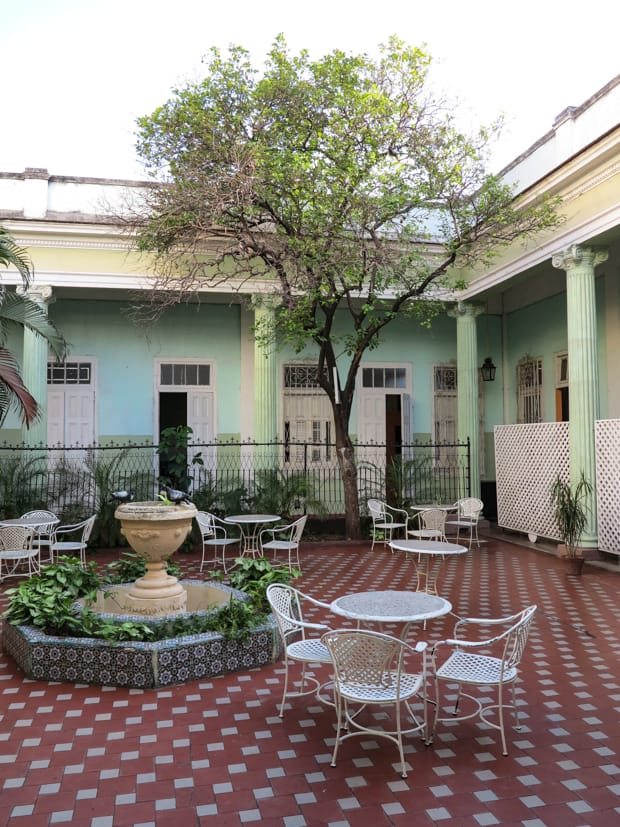 I also had a chance to drive through the countryside. The island has large swaths of rural, pastoral land dotted with small communities. The style of life in these areas was striking. The roads had antique American cars and trucks, but the most common vehicles were simple homemade horse-drawn carriages and old bicycles. Everywhere, the horses and cows I saw were very skinny with their ribs and hip bones sticking out.
The farmhouses were usually cobbled together with hand-hewn wooden boards, corrugated metal and concrete blocks. People used hand tools to work the land, rather than machinery. In the country when I looked closely at the homes, the farm tools, the fences, the cars, the bicycles and the carriages, it was obvious that in Cuba the people are accustomed to saving and re-using every imaginable piece of material… almost nothing needs to be thrown away as garbage, so long as the person possessing the item can determine a new purpose for it. Through a well-developed network of family, church and friends, an individual person can source a needed item from far across the island or even other countries. Baseball fields are everywhere and invariably seem to be immaculately maintained compared to the rest of the town. I visited a rural elementary school in the Pinar del Rios province and met the 10 students; a small framed photo of Fidel and Hugo Chavez hung on the wall. Near Santa Clara, I visited the tomb of Che Guevara (I also saw his face on painted murals everywhere I went in Cuba).
A visitor can't help but agree with the sentiment that the Cuban people seem to have music flowing in their veins.
I found Havana to be the highlight of my visit to the island. The city has a wonderful Caribbean energy that is uniquely Cuban and an old downtown center that is walkable and lively. With the ship docked in a slip in the Port of Havana, I was able to come and go as I pleased and spent a number of happy daytime and nighttime hours wandering the streets of La Habana Vieja. The colonial buildings are brightly colored and in varying states of repair and disrepair. The streets are frequently cobblestone, and old black cannons (real ones) are used everywhere as posts blocking off pedestrian-only streets.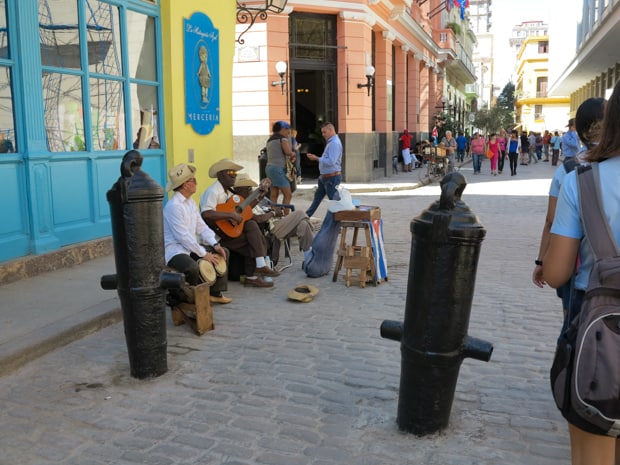 Havana bustles with international tourists, a crowd that now contains more Americans than ever. Folks play music on the streets, and a visitor can't help but agree with the sentiment that the Cuban people seem to have music flowing in their veins. The classic old American cars are ubiquitous—Chevys, Oldsmobiles, Studebakers, Pontiacs, Buicks and Fords—as are American antiques from the 1950s sold at markets around plazas and parks. The Plaza de Armas is of particular note for its architecture, verdant gardens and antiques marketplace (I bought a 1954 edition of National Geographic Magazine that featured a photographic tour of California, for $5).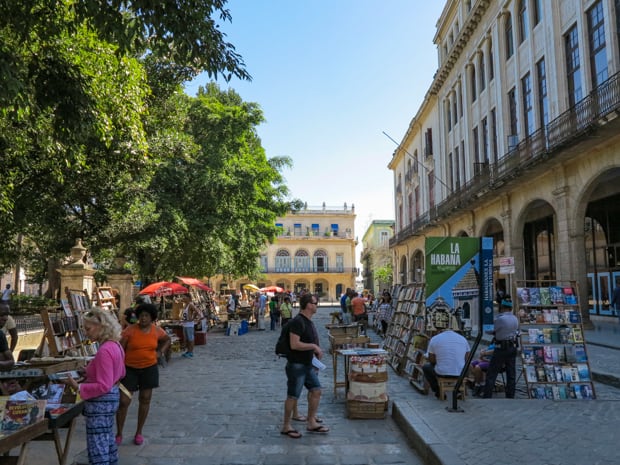 Stray dogs with large name tags roam the streets and are an institution unto themselves: the tourists love them, and various groups and businesses sponsor their care. Necessarily, I attended an evening performance of the famous Buena Vista Social Club at a dinner club which was charmingly touristy and a lot of fun. I enjoyed a Cuba Libre and a mojito at the sophisticated bar inside Café de Oriente near the harbor. Another nice spot for a drink is the Hotel Ambos Mundos, where Hemingway also indulged in days gone by. In Havana our group ate meals at privately owned restaurants called paladares. In general the food is rather plain by international standards but still very tasty; everywhere I went, pork was the culinary highlight.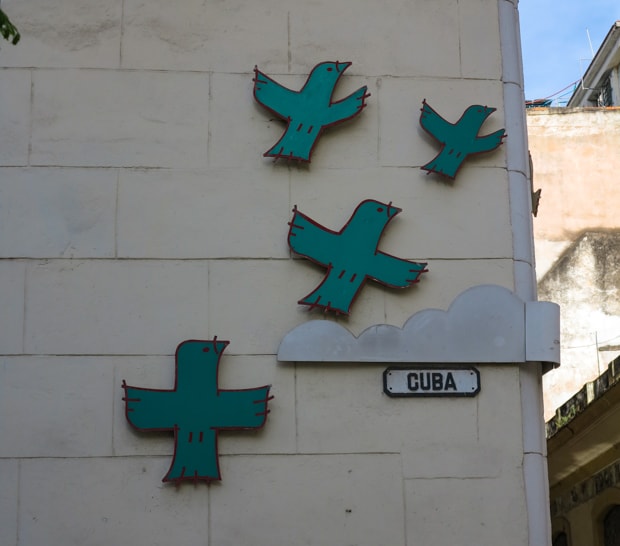 Outside of Havana's old town center the city sprawls outward. I visited Hemingway's home, Finca la Vigia, which sits on a breezy hill to the east of the city. In the house, Hemingway wrote For Whom the Bell Tolls and The Old Man and the Sea. Beyond the swimming pool is a wooden pavilion housing the author's fishing boat, Pilar. That same morning, our group stopped by a modern art cooperative and visited an organic farm for lunch. The following day, I toured the La Corona Cigar Factory, which employs about 600 people who expertly hand-roll cigars on several floors of the large industrial building.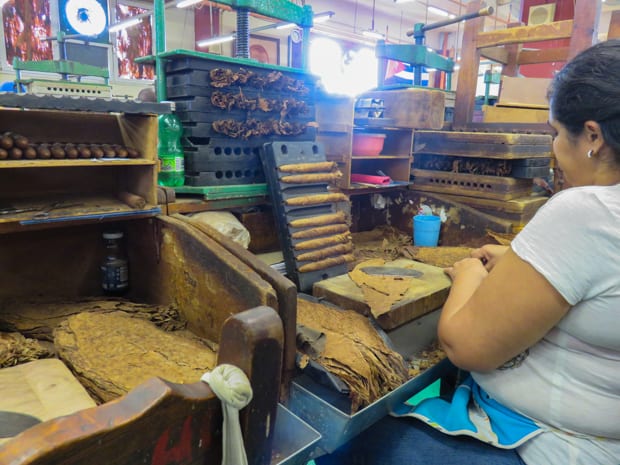 After a quick stop at the concrete expanse that is Revolution Plaza, we drove to another Havana neighborhood, Jaimanitas, to enjoy a long visit at artist Jose Fuster's compound. Lovingly referred to as Fusterlandia, entire blocks around Mr. Fuster's home have been covered in elaborate and colorful artworks, especially tile mosaics backed by plaster. The subjects are animals, universal symbols and several scenes of famous Cubans. The Fuster home itself is a maze-like playground where every surface is covered in art. Taking just a few steps completely changes your perspective as the house is a jigsaw puzzle of windows, portholes, half-walls, archways, platforms and even a swimming pool.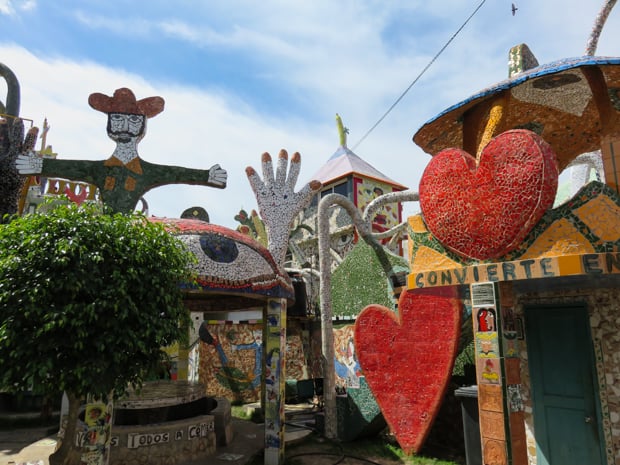 A change in perspective—that is what a curious American visitor is granted not only on a walk around Fuster's home but also on their tour around Cuba generally. Already, I am eager to return one day. I wonder what will have changed, and what will remain the same.

This Caribbean cruise review was written by an AdventureSmith Explorations crew member. Read all Cruise Reviews for more trip reports, or contact one of our Adventure Specialists to learn more about these small ship cruises and wilderness adventures: 1-800-728-2875.