An AdventureSmith expert review on the Alaska's Eastern Passages cruise, combined with the Denali Backcountry Explorer land trip.
Alaska is big! From it's big fauna such as moose, grizzly bears, and humpback whales to it's big scenery with McKinley having the largest vertical rise in the world and an estimated 100,000 glaciers there is no mistaking Alaska's reputation for having some of the biggest most awe inspiring scenery and wildlife in the world. Even it's locally grown vegetable produce is big! With long days providing lasting sun light in the summer many record holding eatables have come from this big state. After an active cruise through the Inside Passage and a tour of Denali National Park this past summer I was reminded of just how big and beautiful this destination really is.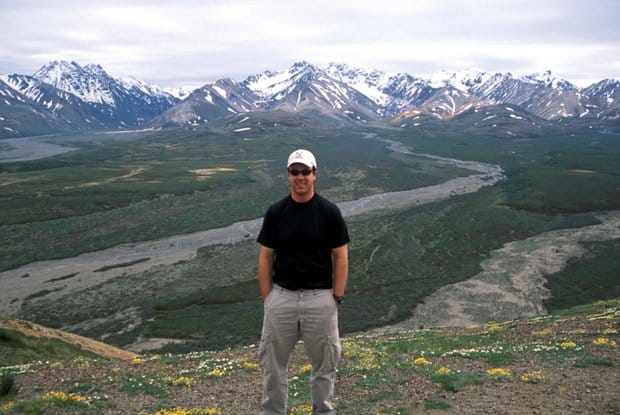 Cruise Review: Alaska's Eastern Passages
After orientating myself in Juneau I boarded the Catalyst for our seven day cruise south to the Scandinavian fishing village of Petersburg. Along the way Alaska proved again and again why this is such a unique… and BIG destination. On our second day we were privileged to witness Dawes Glacier at the end of Endicott Arm calve city block size bergs into this majestic fjord. The chest thumping events at this tidal glacier would have been memorable on it's own for our visit to this area, however having spotted fishing bald eagles and nursing harbor seal pups as we made our way up the Arm and having kayaked deep into a side channel named Fords Terror to witness this water filled version of Yosemite, our two days there could not have been more dramatic.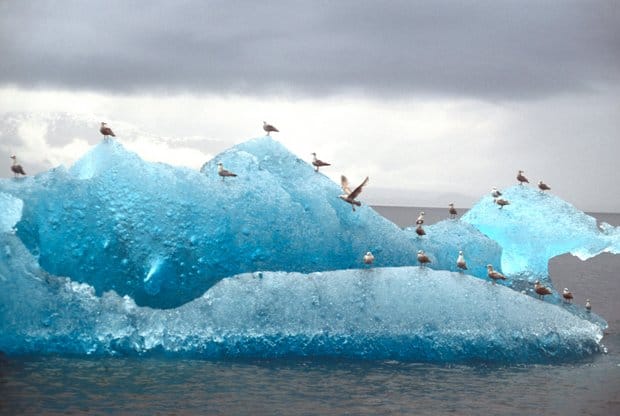 We then moved further south into seldom seen areas like the tidal flats of Port Houghton rich with bird life and abundant wild flowers in bloom and the Brothers Islands for kayaking among whales and sea lion colonies with a hike into their mossy realm for a closer look at the temperate rainforests of South East Alaska and the Tongass National Forest. As our trip finished with lazy walks amongst tidal pools for a peek at colorful anemones and skiff rides in Fredrick Sound for closer looks at a pod of diving humpback whales in Alaska it was very apparent that this is a truly intimate look at South East Alaska that provides for up close active experiences that simply cannot be had on a larger vessel.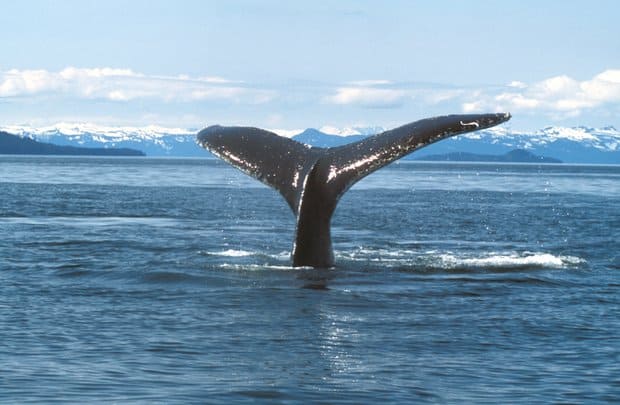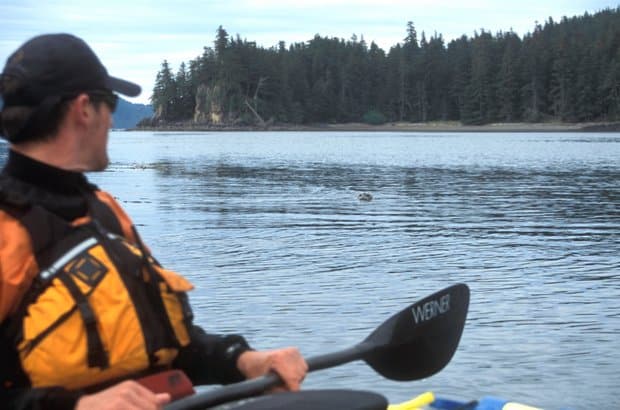 Denali National Park Highlights
After flying up to Anchorage from our disembarkation point in Petersburg I made my way by coach bus to Denali National Park, and into the park to stay at one of our premier wilderness lodges a full two hours drive beyond where the park's day trippers are permitted to go. From this remote location the list of animal encounters was simply astounding with sightings of the golden tinged Denali grizzly bears, vast herds of caribou, Dall sheep with young, moose, black bear, golden eagles, and at least one curious fox. The list of sightings was astounding to me, but no less astounding than the backdrops that served to frame these sightings. The Alaska Range, the glaciers, and the ribbon network of rivers that meander from both are a sight to behold. In no other place on earth is there such a large vertical rise from mountain tops to the valleys and plateaus that surround them. Having traveled and trekked extensively in the Himalayas I can say without a doubt this commonly missed fact about Mt. McKinley is immediately apparent from the first glimpse of the often obscured peak. Gazing at this massive piece of earth however did little to prepare me for the optional scenic flight I took back to the park entrance via a loop over the glaciers and lesser peaks at it's base. It was without a doubt the most scenic flight of my life.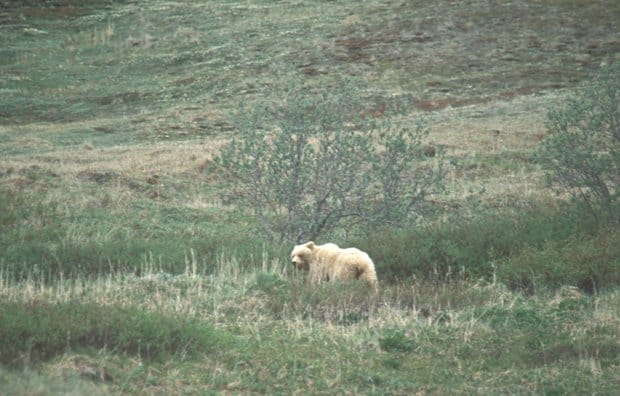 With such a variety of environments, wildlife, and scenery Alaska is truly a wonder of the natural world, and luckily one that doesn't require international travel for U.S. travelers. Although I managed to spend most of my time in Alaska seeing the sights, I did find some time to fit in a bit of work to inspect our wonderful and remote lodges and get aboard our many comfortable small vessels. The AdventureSmith team is happy to discuss your options there if you have interest in a trip to Alaska this year or next.
MORE ALASKA RESOURCES:
Alaska Trips
Alaska Trip Reviews
Best Time to Visit Alaska
Alaska Travel Guide
Alaska Small Ship Cruises
Small Alaskan Cruise Lines
Glacier Bay Cruises & Tours
Alaska Inside Passage Cruises
Alaska Whale Watching Cruises
Alaska Yacht Charters
Luxury Alaska Cruises
Alaska Family Cruises
Alaska Cruise Deals
Alaska Tours
Visiting Denali National Park
Alaska National Park Tours

This small ship Alaska cruise and land tour trip review was written by an AdventureSmith Explorations crew member. The Catalyst is also featured on our curated list of Alaska charter cruises and is perfect for a full boat charter. Read all our Alaska Trip Reviews for more firsthand insights, or contact one of our Adventure Specialists to learn more about our Alaska trips: 1-877-620-2875.