AdventureSmith Explorations Adventure Specialist Leslie Camacho reviews her Northern Passages & Glacier Bay Cruise aboard the 76-guest Wilderness Explorer, and post-cruise land trip to the Kenai Peninsula staying at two incredible wilderness lodges. Please note: The mentioned cruise itinerary is offered aboard a fleet of sister ships, so the ship Leslie cruised on may no longer be sailing this exact route.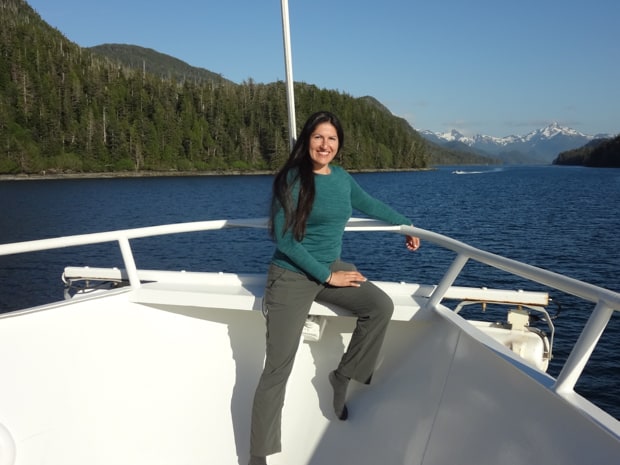 Having previously lived in Seattle, it is beyond me how I never took advantage of visiting Alaska. Not just because of its close proximity, but because Alaska Airlines operates its largest hub out of Seattle offering daily departures into multiple Alaskan cities. It is from here that most begin their trip into Alaska, which is how my small ship Alaska cruise aboard the Wilderness Explorer and my post-cruise 3-day land-tour along the Kenai Peninsula began.
Alaska By Sea: My Cruise Review
Departing Seattle at 1:30pm I found myself quickly landing in Juneau at 3pm thanks in part to the 1 hour time difference gained. Arriving a day and half before my cruise embarked allowed me adequate time to view the city at night and the following afternoon. I was determined to eat as much fresh Alaskan fish and seafood as possible and found some great restaurants that did not disappoint (ask me for recommendations).
"Don't let this be a check off the bucket list experience, but take it in, stop, observe and appreciate."
On the day of the cruise, I promptly arrived with all the other passengers at the operator's hospitality meeting point, conveniently located in downtown and across the street from where we would be embarking the ship. We were greeted by the owner of the cruise company, Dan Blanchard, who got everyone excited for the trip we were about to embark upon and said something that really stuck with me throughout the remainder of my trip, "Don't let this be a check off the bucket list experience, but take it in, stop, observe and appreciate." We then all walked together to board the Wilderness Explorer, where I found my luggage conveniently waiting for me in my Pathfinder Cabin. After taking in the stunning scenic view from my cabin, I made my way down to the lounge to get to know my new boat mates and crew.
During the cruise, Dan's statement was adhered to by all: be it on the ship's bow whale watching and gazing through binoculars at sea lions, playful otters, puffins, porpoises, etc.; taking in the smells and sounds of the rainforest during our morning and afternoon hikes; or embracing the 45-degree water while snorkeling and observing sea urchins and starfish of all colors and making friends with a curious sculpin.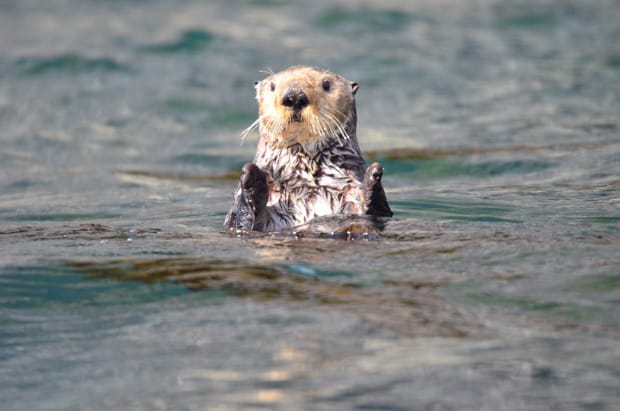 Every passenger onboard was extremely like-minded having specifically chosen to share a week with 60 other strangers on an intimate yet comfortable vessel. By the end of the week, we all knew one another by name and enjoyed sharing pictures and stories of our daily activities over a glass of wine or cocktail. Sailing for 8 days was one of the best ways to get into some of Alaska's hard-to-reach gems, and the crew aboard made sure we were well taken care of throughout it all.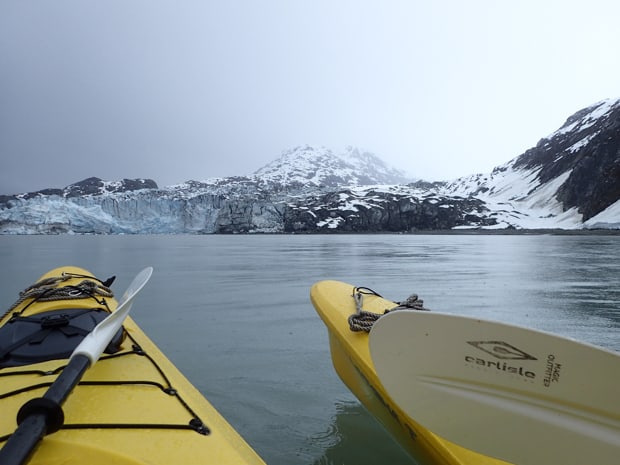 Alaska By Land: Kenai Peninsula & Lodge Reviews
Disembarking in Sitka I was again fortunate enough to have a day and a half before I continued to Anchorage ready to begin the land portion of my trip into the Kenai Peninsula. While in Anchorage and along the Kenai River, I found the hours of daylight to my advantage allowing for more time to sit on the beach or next to the fire pit at the Alaska Wildland lodges.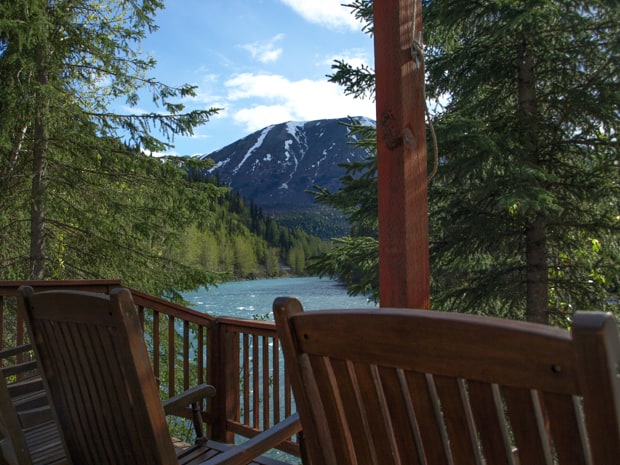 I stayed a night at both the Kenai Riverside Lodge (pictured above) and Kenai Backcountry Lodge (pictured below). The Riverside Lodge sits conveniently on the shores of the Kenai River and allows for hikes at all variables. The Backcountry Lodge is more isolated, only accessible by boat or floatplane. Though it has fewer hiking opportunities, the kayaking options were rather nice. Both lodges offered that true rustic Alaska feel with all the necessary comforts, including a sauna.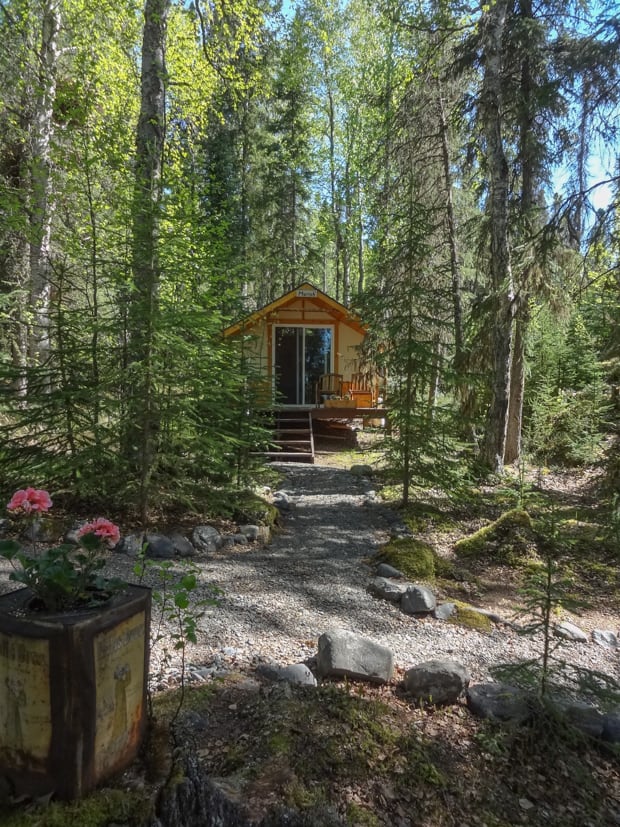 Adding a land portion to the cruise was such a phenomenal way to get another perspective of Alaska's expansive terrain.
Adding an Alaska land-tour to the cruise was such a phenomenal way to get another perspective of Alaska's expansive terrain. Observing new forests, wildlife, warmer weather and the Aleutian Mountain Range gave me a new understanding of just how much this beautiful state boasts.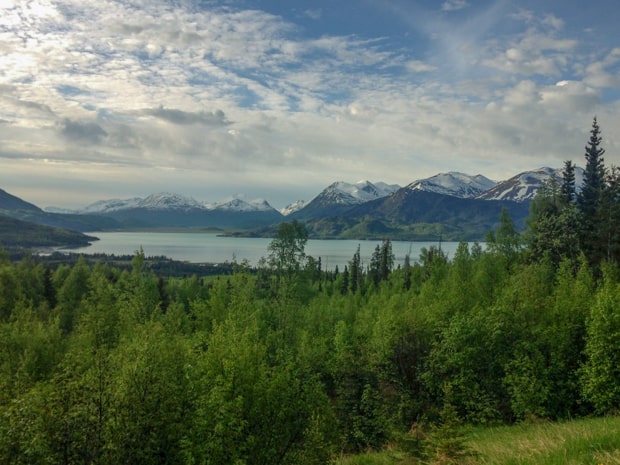 I can't tell you how captivated I was by the scenery and wildlife during my two-week trip in Alaska. Each day offered something spectacular, never ceasing to amaze, and kept me constantly searching for the next surprise around the corner. As Mr. Blanchard so eloquently stated, and what I recommend to all future Alaska travelers, "Don't let this be a check off the bucket list experience, but take it in, stop, observe and appreciate."
For more photos from this trip, including bears and wildflowers, view my Facebook album on AdventureSmith Explorations' Facebook page.
MORE ALASKA RESOURCES:
Alaska Trips
Alaska Trip Reviews
Best Time to Visit Alaska
Alaska Travel Guide
Alaska Small Ship Cruises
Small Alaskan Cruise Lines
Glacier Bay Cruises & Tours
Alaska Inside Passage Cruises
Alaska Whale Watching Cruises
Alaska Yacht Charters
Luxury Alaska Cruises
Alaska Family Cruises
Alaska Cruise Deals
Alaska Tours
Visiting Denali National Park
Alaska National Park Tours

This Glacier Bay cruise and land tour trip review was written by an AdventureSmith Explorations crew member. Read all our Alaska Trip Reviews for more firsthand insights, or contact one of our Adventure Specialists to learn more about our Alaska trips: 1-877-620-2875.