Small ship expedition cruises bring families of all ages together to enjoy world's most spectacular regions in security and comfort. They're truly one of the lowest stress vacation options for family groups as you unpack once, are fully guided, have many activity options and are sailed from place to place with no worries of transportation, what and when you'll eat, and so on.
My staff of Adventure Specialists and I use the firsthand experience of traveling with our own children, parents and grandparents to help clients choose the right itinerary and ship for our travelers. Here are our top 4 small ship cruises for multi-generational groups traveling today:
1) Glacier Bay & Island Adventure Cruise – Alaska
If you're looking to travel to Alaska this summer, this is your trip. With many vessels already filling up for the summer season, this trip still has some good cabin space, particularly aboard 49-guest Baronof Dream, which is especially great for families due to its ability to accommodate 3 guests in select cabins. Find more about the best Alaska cruises for families.
2) Letty Cruises – Galapagos Islands
20-guest Letty has been a longstanding go-to for our staff when recommending Galapagos family cruises. She has a high guide-to-guest ratio and consistently receive high marks from our travelers for service, itinerary, food and value. This vessel even caters select departures to families traveling with kids and teens (ages 7-17) and other departures toward college-age children (18-25). More mature travelers in your group will enjoy the eco-friendly aspects of this Smart Voyager certified ship, as well as the locally sourced cuisine and seafood.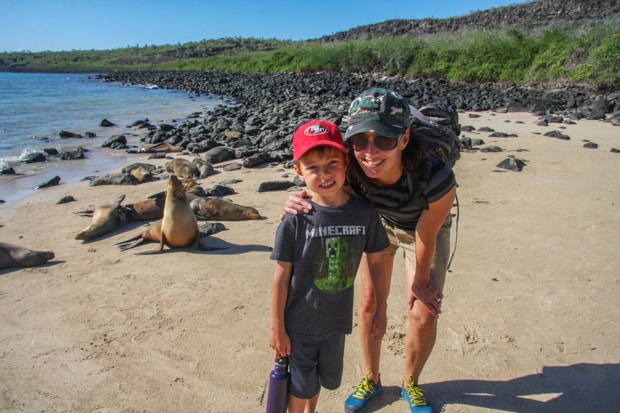 3) Costa Rica & the Panama Canal Cruise – Central America
Monkeys, sloths and tropical birds delight all-aged travelers, and aboard this renowned 8-day Costa Rica & Panama Canal Cruise you'll explore the region with top guides aboard the newest state-of-the-art expedition vessel exploring Costa Rica and Panama, the 100-guest National Geographic Quest.
4) Baja's Bounty Cruise – Sea of Cortez
One of the best features of a small ship cruise in Baja California is the ability for each guest to choose adventures based on ability levels, and this 8-day Baja's Bounty cruise is a great example of this. An AdventureSmith traveler on this cruise last year was able to snorkel with her daughter at a sea lion rookery, while her father (the grandfather) took a guided skiff tour in the same area, photographing and waving to them while they were in the water. Hikes were offered at varying distances and terrain difficulties, and there is always the choice for quiet time on board the 66-guest, all-inclusive Safari Voyager.
More Options & Charters
I have traveled extensively with my wife and two young boys, and a few years ago opted to charter a Galapagos yacht specifically for multigenerational friends and family travel. Read about my Galapagos family charter and how/why I chose the yacht I did, as well as more details about family cruises with AdventureSmith.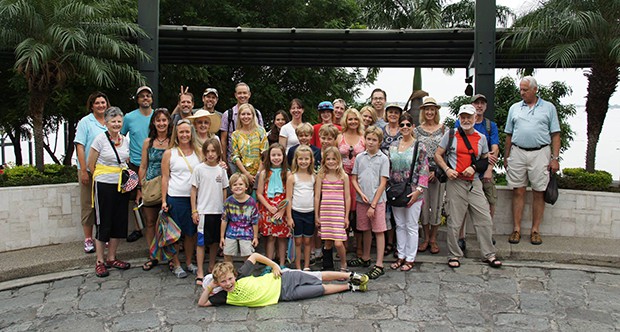 Want more small ship cruise options in Alaska, the Galapagos, Costa Rica and Baja California? We've got them! Contact our experts for more itineraries in these destinations and around the world.
This blog detailing multi-generational small ship cruises is among AdventureSmith Explorations' extensive travel resources. Visit our Small Ship Cruise Guides page for even more tips and inspiration to plan your cruise.