Planning an Antarctic cruise is a daunting task. Antarctica is a land of extremes and one of the most remote places on the planet. Most travelers will visit Antarctica only once, so it's important to get it right. Who you travel with is an important consideration. We have developed this list of questions to help travelers screen prospective agents and operators to be sure they are booking with the best.
Of course there are also a host of questions regarding why to go, when to go, where to go, how long to go and what to expect. We have covered these, along with tips and travel information in our many Antarctica travel guides. This list of Antarctic questions will help you make sure you are booking with a trustworthy agency, like AdventureSmith Explorations.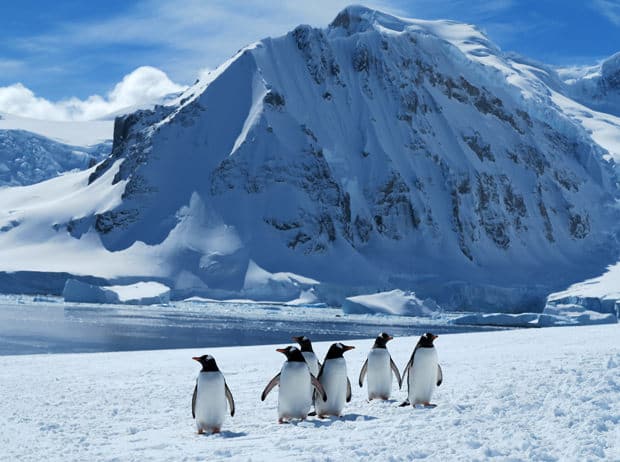 Have you traveled to Antarctica?
This seems simple but you would be surprised how many sales and travel agents have not been on the Antarctica trip they are selling. An Antarctica sales agent cannot possibly anticipate all the questions and needs of their client if they have not been on the cruise. Even when booking direct with Antarctica cruise lines, many of the reservation agents have never experienced their cruise product. Ask how many times they have traveled and aboard which ships. Be wary of sales agents who have never traveled to Antarctica.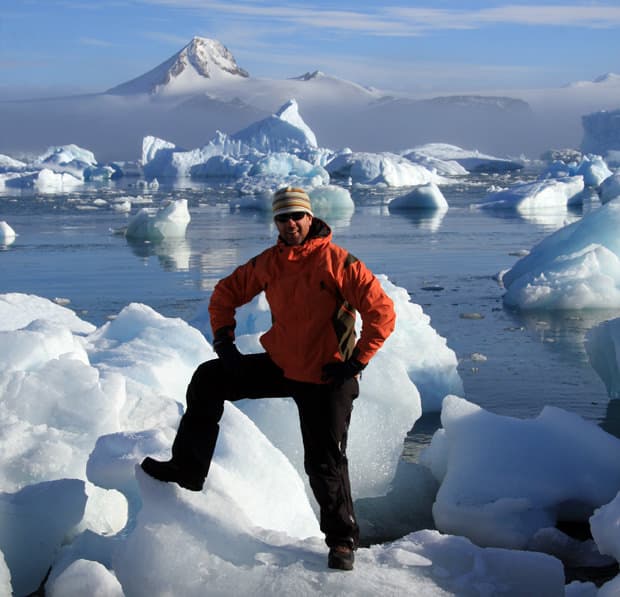 How long have you been booking/operating Antarctica cruises?
Experience matters. Antarctica has become hugely popular in recent years, and many agencies and travel agents have jumped on the Antarctic cruise bandwagon. Intuitively the more experience a company has the better they will help you select and prepare for your Antarctic cruise. Even when booking direct with an Antarctic cruise line, ask how long they have been in operation. There are many newer fly-by-night operations with little experience operating in the extreme polar environment.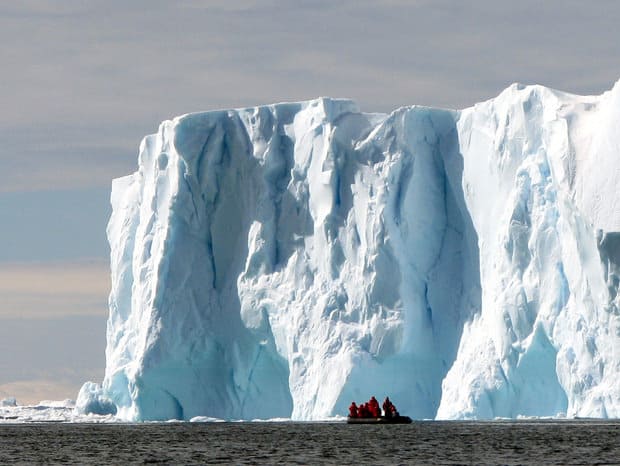 Are the vessels you represent purpose-built for polar waters?
A ship does not have to be an icebreaker to operate in Antarctica, but it should be purpose-built for operating in polar waters. First and foremost, all ships in Antarctica should have an ice-strengthened hull or carry a certified "ice class." Ships with an ice class have a strengthened hull and/or compartmentalized hull to enable them to navigate through sea ice safely. The details of ice classes and classifications are beyond the scope of this article, but all ships operating in Antarctica should have an ice class. Stabilizers can help keep movement in check during rough crossings of the Drake Passage. Ships should be outfitted with inflatable crafts for shore landings and exploration. Finally, consider the cabins and amenities aboard the ship, especially if you are seeking a luxury Antarctica cruise. Antarctica cruises can involve long days at sea and you will want to be comfortable.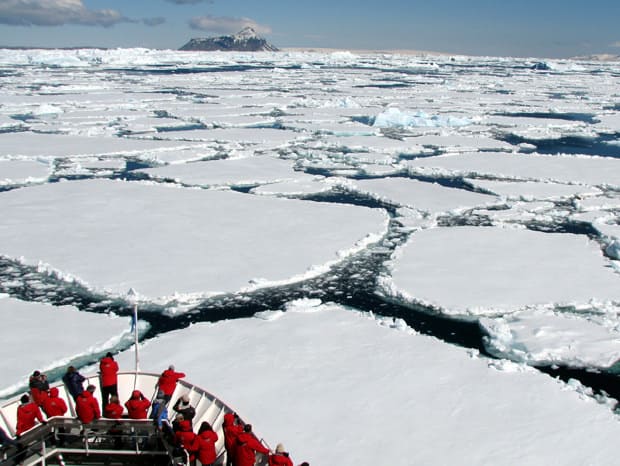 How big is the ship?
Antarctica cruise ships range in size from 48 guests to several hundred. Regulations require shore groups be limited to 100 people so if the ship carries more than 100 guests, ask how they accommodate travelers who are not ashore. Additionally ships carrying more than 500 guests are prohibited from conducting any landing activities. Most travelers to Antarctica want to actually go ashore to experience the wildlife and scenery up close so ship size will be an important consideration. Many ships offer educational programming, onboard workshops and guest speakers, as well as guides on deck to assist in wildlife spotting and identification.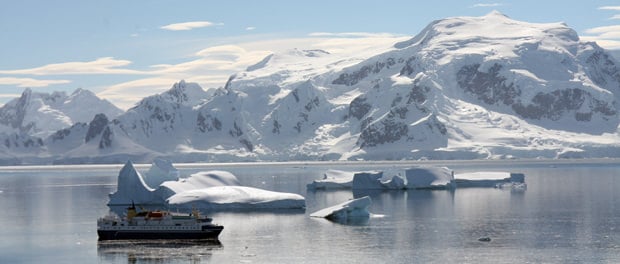 What is the experience of the captain, crew and expedition leaders?
While no cruise line or agency can guarantee which crew members will be aboard any given trip, it is important to select a cruise with experienced boat crew, naturalists and expedition leaders. Some Antarctic cruise lines own their own ships and have control over all crew members including the captain, mates and other boat crew. Others lease their ships, relying on the ship owner to operate the ship while adding the naturalists and expedition leaders. A talented and dedicated expedition team is perhaps the most important element of a successful Antarctica cruise.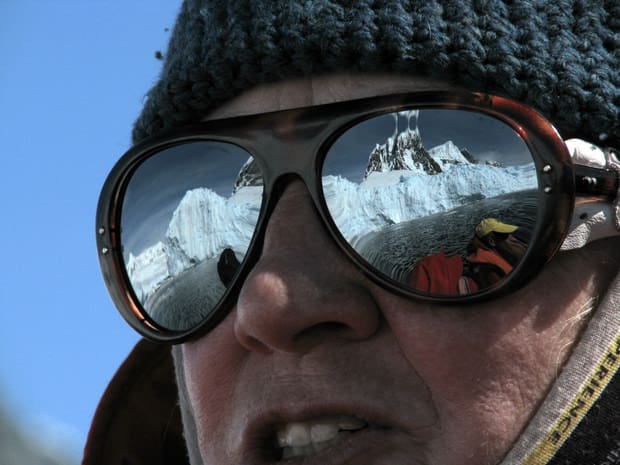 Does the trip operate in compliance of the Antarctic Treaty and IAATO requirements?
The Antarctic treaty, first signed in 1959 and now with a total of 52 parties signed on, outlines environmental protocol and tourism guidelines designed to monitor and protect the fragile Antarctic environment. The International Association of Antarctica Tour Operators is a member trade association founded in 1991 that represents Antarctic tour operators and others organizing and conducting travel to Antarctica. IAATO publishes key obligations and procedures for Antarctica operators, visitor guidelines, wildlife watching guidelines and other resources designed to protect and preserve the environment for future generations.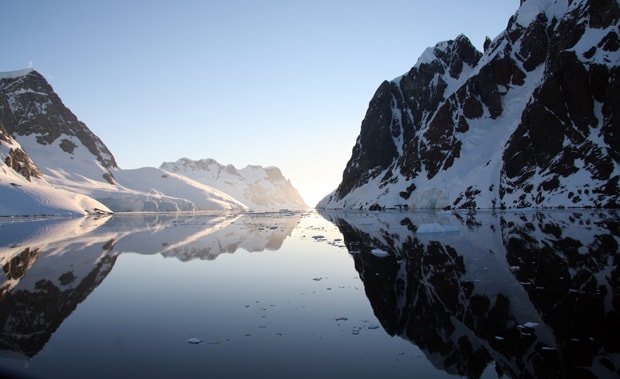 Do you have any conservation efforts with your cruises?
Most Antarctica operators are dedicated to protecting and preserving the polar environment, but some go further than others to put their conservation into action. For instance, some ships host researchers actively conducting studies on Antarctic wildlife or ice conditions, and some let you assist via citizen science projects. Others may make a donation or financially support polar conservation efforts, or invest in cutting-edge clean technology for their ships.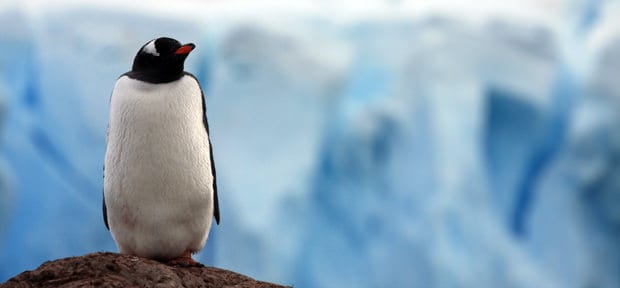 What is included in the cost?
A trip to Antarctica is a significant investment. Different cruises will include different things so comparing on price alone is not always appropriate. Are adventure activities included? Kayaking is the most popular, but some cruises also offer camping, mountaineering, skiing and even scuba diving and stand-up paddleboarding. Some cruises will include alcohol while others charge for your bar tab. Is a pre-cruise overnight included in the itinerary and cost? Ask about emergency medical evacuation insurance. Sometimes insurance is included, and even when it is not it is often required. Some cruises will include a expedition parka. Most cruises will include expedition boots for guest use, but if not you will need to bring or rent them. Finding out what is included will help you compare cruise prices more effectively when looking at published rates and Antarctica cruise deals. Learn more about how much does it cost to go to Antarctica.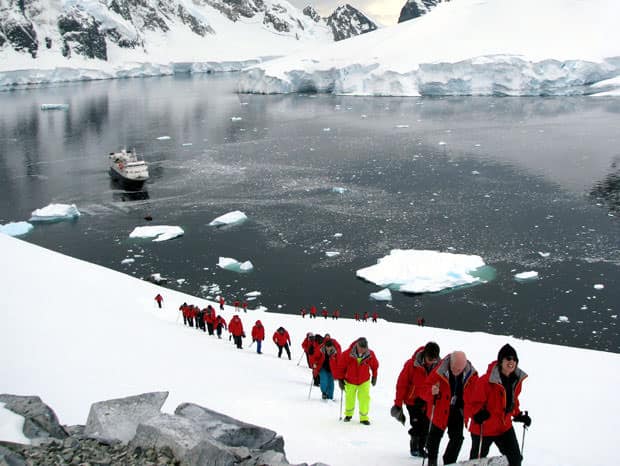 MORE ANTARCTICA RESOURCES:
Antarctica Travel Guide
Antarctica Cruises
Luxury Antarctica Cruises
Falkland Islands & South Georgia Cruises
Cruises with Flights to Antarctica
Best Time to Visit Antarctica
Antarctica Cruise Cost
How to Get to Antarctica
Things to Do in Antarctica
Places in Antarctica
Antarctica Ships
Best Antarctica Cruise Lines
Antarctica Cruise Deals
Antarctica Cruise Reviews