This Travel Journal submitted by Carolyn Wilbur Treadway details her Alaska Small Ship Cruise with AdventureSmith Explorations, on the Glacier Bay and Island Adventure Cruise. Read more about Carolyn and her husband's time aboard the Admiralty Dream and their 8-day itinerary.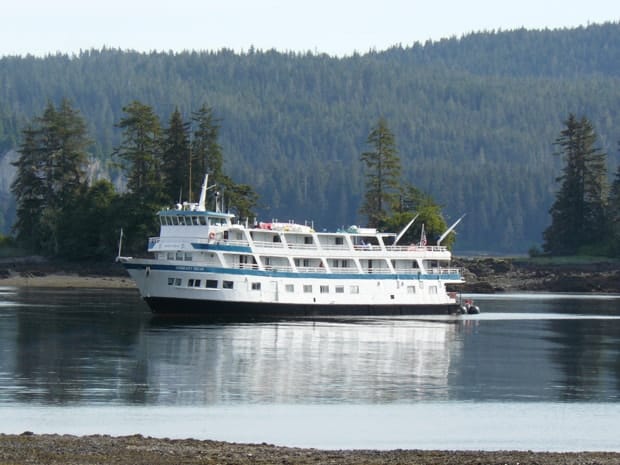 For my husband Roy and me, a small ship cruise in Alaska had long been on our "bucket list." But my own longing to "return" to Alaska actually began 123 years earlier, long before I was even born! This desire was passed down to me not through genetics, but through family lore and story.
I donated a Tlingit carved wooden cabinet door to the Museum, bringing it home to the very place where it had been carved nearly 120 years earlier.
In 1893 my grandfather, Bertrand (BK) Wilbur, was in medical school in Philadelphia. He learned of a position open for a physician at a new Boys' School in Sitka, Alaska—the school that later became Sheldon Jackson College. He applied and soon, at age 23, he was on his way to Sitka, where he served as missionary doctor until 1901. He courted my grandmother all the way from Sitka to Cincinnati, married her in 1898, and brought her to live in Sitka. Both of them loved Alaska and wanted to return, but never did. But I, and other descendants, have returned to honor their legacy in Sitka.
What does this history have to do with our amazing Admiralty Dream Cruise of May 19-26, 2016? Plenty! As a passenger on the cruise, with the help of the cruise line, I was thrilled to invite my fellow passengers to a special donation and homecoming event at the Sheldon Jackson Museum during our on-land time in Sitka on May 19. In that event, I donated a Tlingit carved wooden cabinet door to the Museum, bringing it home to the very place where it had been carved nearly 120 years earlier. Ship passengers, grandchildren and relatives of the carver, townspeople, and the press came and listened attentively. It was a unique and very special event.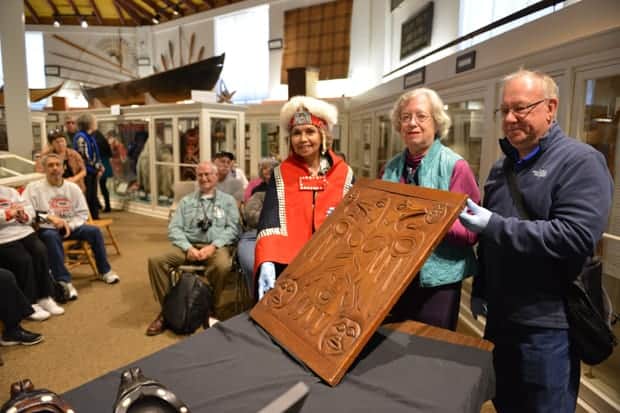 How did I come to have this door? My grandfather's closest Tlingit friend in Sitka was Rudolph Walton, one of the earliest graduates of the Boy's School. Rudolph taught BK native ways and, through hunting, fishing, and camping together, showed him the great bounty of the surrounding land and sea. Rudolph carved the cabinet door as a wedding gift for my grandparents. Rudolph became a famous carver, and an important leader of his Tlingit people. BK went home to Philadelphia to help his family run the Wilbur Chocolate Company. Despite time and distance, the two men remained friends for the rest of their lives.
By the 1950s, after both men had died, the Wilburs and Waltons lost contact. Forty years later, Rudolph's granddaughter Joyce Shales researched her grandfather's life for her doctoral dissertation in comparative education. The more she read about her grandfather, the more my grandfather's name appeared. Upon learning that her grandfather's life, when he was very ill with pneumonia, had been saved by Dr. BK, Joyce decided that she must find the Wilburs. She searched for years before the new internet allowed her to locate our family, and the two families reunited again! To celebrate, the Waltons invited the Wilburs to Sitka in 2000 for a grand reunion. It was an extraordinary cross-cultural time of deep sharing between two hundred Waltons and Wiburs.
Meanwhile, over the decades, Rudolph's carved door had travelled from Sitka and across the USA, much treasured in the homes of my grandparents, parents, brother, and me. Now it was time to return the door to its Tlingit home in Sitka where it belongs, and to the Museum where it will be carefully preserved in perpetuity. How special that my donation could be part of our Admiralty Dream Cruise and that ship passengers could witness this moment of homecoming!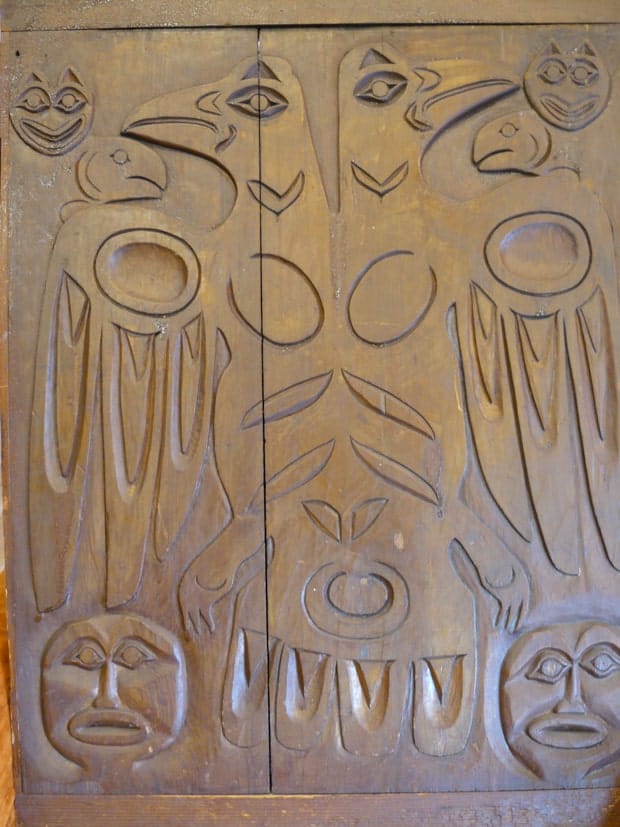 This event was only the beginning of our learning about Tlingit and other cultures. On a small ship cruise I had expected to focus on the natural world and to be overwhelmed by its beauty, as indeed I was. But focused learning about other cultures—which became a theme of the cruise for me—was an unexpected gift. We even had a Tlingit cultural guide, Fred George, who movingly demonstrated the ways of his people throughout our cruise. In Glacier Bay National Park another Tlingit cultural guide, Bertha Franulovich came aboard, bringing many powerful stories of her childhood in these waters.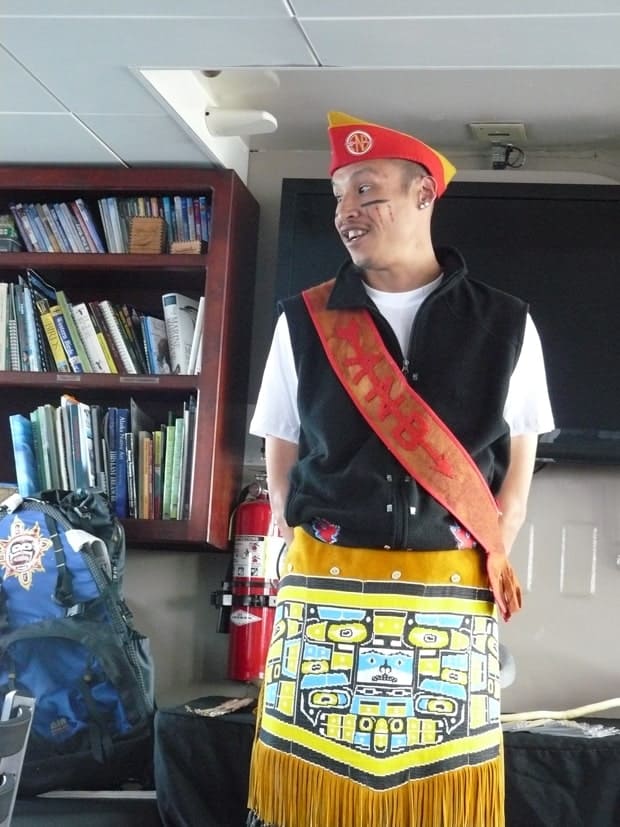 Even though it was an Alaskan Dream cruise aboard the Admiralty Dream, our cruise was far more fantastic than I could ever have dreamed! Words cannot do justice to our adventures, nor to the spirit of camaraderie that enveloped our boat.
Our captain Ken Adams welcomed each of us individually as we first stepped aboard.
Words cannot do justice to our adventures, nor to the spirit of camaraderie that enveloped our boat.
It soon became evident that he was very competent and very caring; he set the tone for respect and fellowship between everyone on board. Our time together was simply wonderful. The crew and stewards were always helpful, attentive, and cheerful. We could not have received better service, replete with little extras.
And the food! It was to die for! Gourmet meals three times daily, each meal featuring several delicious choices, so graciously served. How the chef managed to create meals like these in the ship's small kitchen is beyond me. (Passengers beware: you may gain weight…)
Our seven day cruise took us from Sitka to Juneau via waterways in the Inland Passage such as Fredrick Sound, Icy Strait, Glacier Bay National Park, and Tracy Arm Fjord. We visited small towns such as Kake, Petersburg, and Bartlett Cove. Our route altered to follow whales or see wildlife. Mornings found us docked at a small town, or moored in a quiet cove. Everywhere we looked, every hour of every day, was incredibly beautiful. Seeing such beauty truly was a spiritual experience. ALL of it was beyond amazing.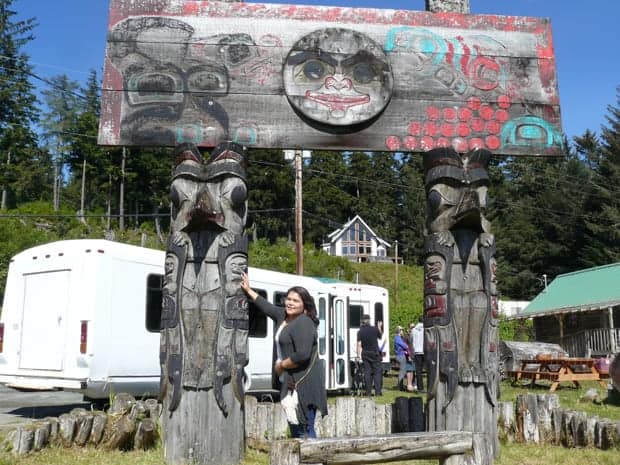 Every day we got off the boat for something. Kake was my favorite small town, because it was Tlingit and because we were welcomed so warmly. There we saw the world's tallest totem pole and watched a totem carver, a basket weaver, and a dance program with the elders guiding the youngsters in the old dances and traditions. All were dressed in full Tlingit regalia.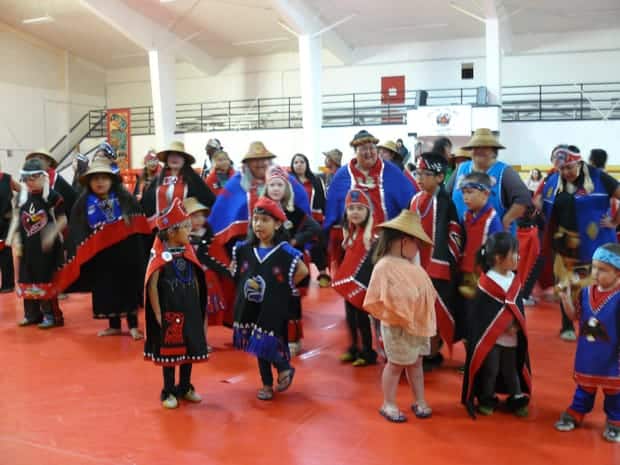 The next day, we docked at Petersburg, a Norwegian town, during their Mayfest. Once again, we saw folk dancing in which adults were teaching youth the old dances and traditions, with everyone dressed in traditional Norwegian costume. Seeing different cultures "in action" was special indeed. We had one fantastic dinner of king crab, salmon, and prime rib at beautiful Orca Point Lodge (owned by the parent company of Alaskan Dream Cruises, Allen Marine), topped off by the American custom of s'mores.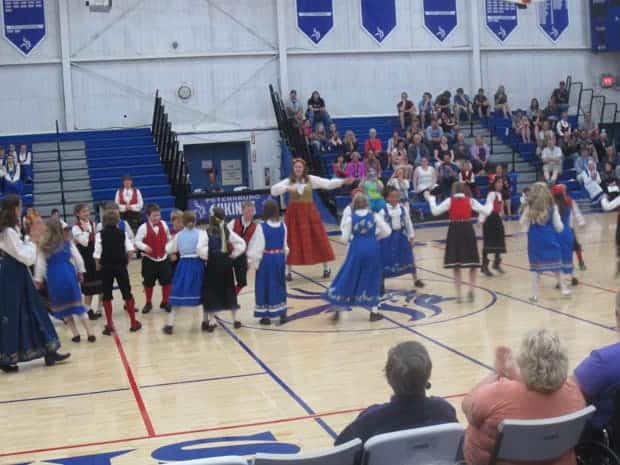 On other days, our time off the Admiralty Dream was by dib boat (an inflatable motorized boat) or kayak. Those who wanted to could walk together on small islands—always watching out for bear—or could sightsee by dib or kayak. These activities were carefully and creatively led by our fantastic naturalists, Kenny O'Brien and Karen Grosskreutz, who also gave us interesting educational programs each evening. Some special activities were planned for the daring: the Polar Dive (jumping into the icy sea), and actually kissing a slug to join the "Love a Slug Club!"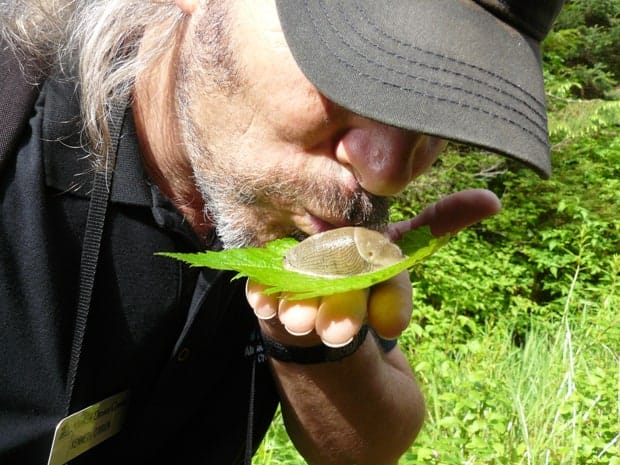 We saw so much wildlife! Sometimes humpback or orcas in Alaska literally surrounded our boat. Nearer the shores we saw stellar sea lions (noisy and smelly), seals, sea otters, puffins, gulls, and other birds. On land were numerous eagles, moose, and bear, including a mother with triplet cubs. We went very close to many awesome glaciers and floating blue  icebergs.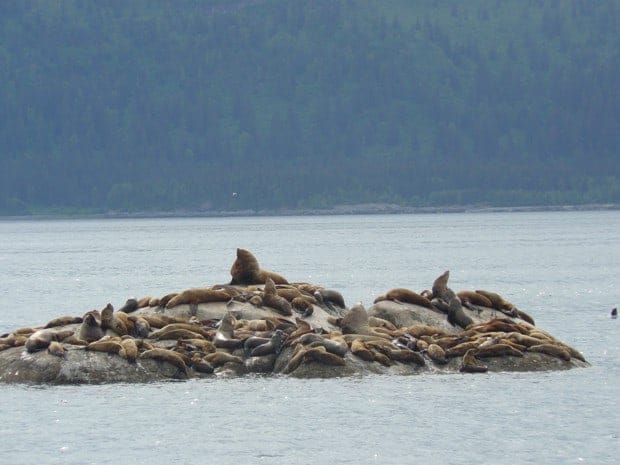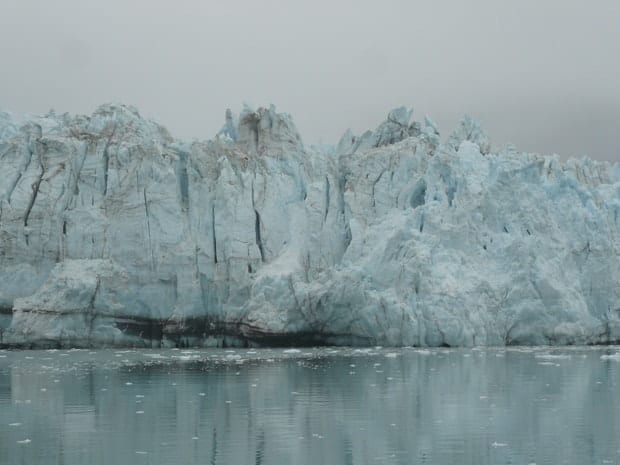 Captain Ken had a small drone with which he loved to take videos from our ship. Please "join" our cruise by watching nine minutes of it via his YouTube video: https://www.youtube.com/watch?v=5uEN3EorunU.
Tragically, Captain Ken suddenly died six weeks after our cruise. I post his video here to honor his memory, and to express my gratitude for all he did to make our Glacier Bay and Island Cruise the most amazing cruise we could ever have imagined. My deep gratitude extends to the crew of Admiralty Dream and to Alaskan Dream Cruises as well. We will never forget our incredible week with you.
This Glacier Bay cruise Travel Journal submitted by Carolyn Wilbur Treadway details her Glacier Bay and Island Adventure Cruise with AdventureSmith Explorations. Read more Cruise Reviews for more insights from our alumni travelers and experts, or contact one of our Adventure Specialists to learn more about our Alaska trips: 1-877-620-2875