This Travel Journal submitted by Christopher McNeil details his Alaska small ship cruise with AdventureSmith Explorations, on the Sea Wolf Glacier Bay Adventure cruise aboard Sea Wolf. Read the day-by-day account of his and his wife's travels on a Glacier Bay cruise!
My wife and I celebrated our wedding anniversary in July 2015 with a six-day tour of Glacier Bay, Alaska, on the Sea Wolf, based out of Gustavus, Alaska. We chose the Sea Wolf with the help of AdventureSmith, which two years earlier had arranged for my wife and our 20-something year old son to explore Antarctica. The success of that trip led us to return to AdventureSmith when sorting out how best to see Glacier Bay.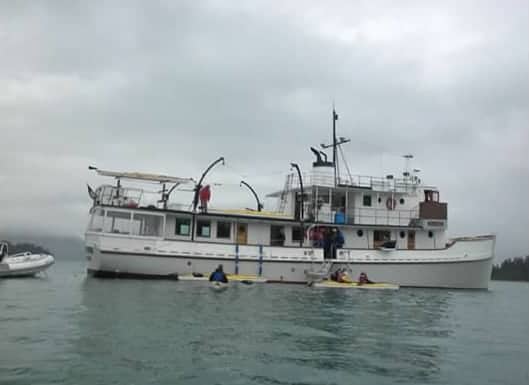 Day 1
On Day 1 we were bound for Bartlett Cove and Geike Inlet. Promptly at 8 a.m., we met our crew and fellow passengers, and found our quarters. Our boat, a restored mine sweeper first placed in service in the San Francisco Bay area during World War II, has been wonderfully rebuilt to accommodate twelve passengers, with a crew of five. For our trip, we had a sixth crew member, a native of Gustavus and long-time commercial fisherman, who was on her inaugural run as an initiate naturalist.
Day 2
On Day 2 we were bound for Reid and Marjerie Glaciers. Fog was lifting, and by the time we were loading into our kayaks the water was clear and the sky was gray, but the fog had lifted. The naturalists made it possible for us to observe, without disturbing the surroundings, baby seals nesting near the face of Johns Hopkins Glacier; they brought us in kayaks to within half a mile of Margerie Glacier, where we floated for half an hour watching and filming remarkable calving that sent tons of ice into the water; they brought us by kayak and by skiff to bear trails on sundry small islands, teaching us how to be alert for signs of wildlife (including bear, moose, and wolf), and made sure we left no trace when we made our way back to the Sea Wolf.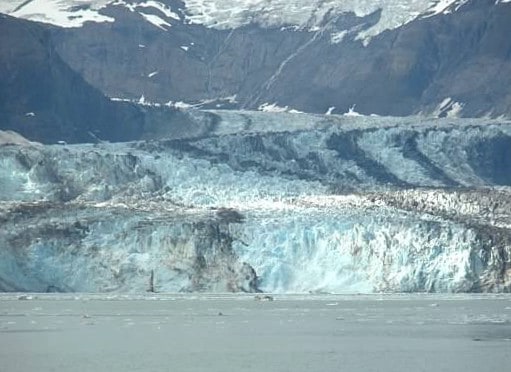 Day 3
We set off for Gloomy Knob – but the weather lived up to the name, and we bypassed the Knob for a nearby island rarely visited by bipeds.
On Day 3 we set off for Gloomy Knob – but the weather lived up to the name, and we bypassed the Knob for a nearby island rarely visited by bipeds. When fog rolled in making a landing at Gloomy Knob impractical, Craig (consulting with the three naturalists) changed course and brought us to Blue Mouse, where we could safely kayak around the islands, hiking across Willoughby Island and touring Fingers Bay.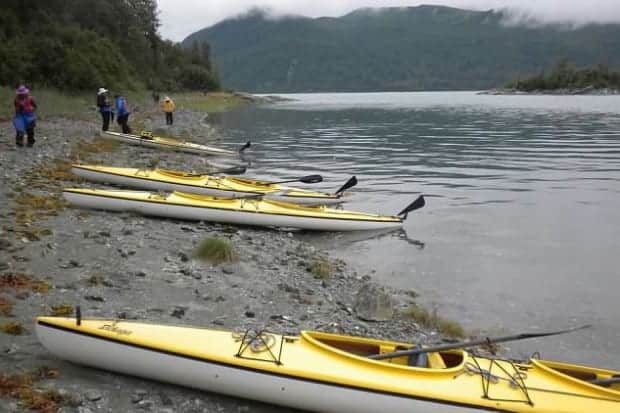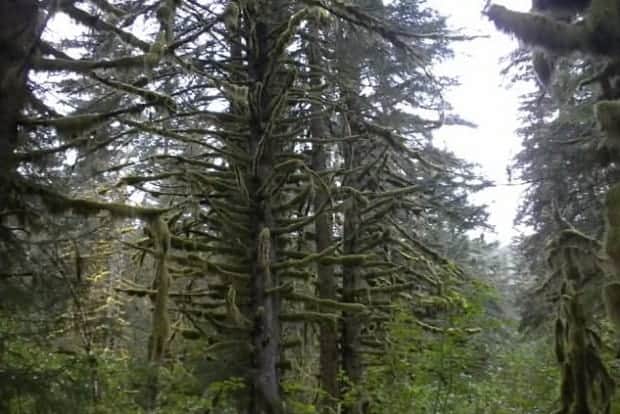 Because we were relying on kayaks for each day's journey, it was important that our guides understood tidal patterns – or we'd risk being stranded as the tide went out. Without fail, our guides and our captain monitored the weather and the tides, making spontaneous diversions to bring us to places no large cruise liner would ever see.
Hans Bruning, the senior naturalist, has more than 20 years of experience, and was outstanding as a guide and a keen observer of the ever-changing conditions present in the park. He was aided by Beth Martin, whose knowledge of the many branches and tidal idiosyncrasies of Glacier Bay proved valuable time and again throughout the trip. And although the initiate naturalist, Jess Soder, was experiencing the trip for the first time, it was clear from her familiarity with both the local flora and fauna that she had an impressive depth of understanding about the bay's ecosystems.
With their collective help, we saw humpbacks and orcas, stellar sea lions, harbor seals and porpoises, oystercatchers, belted kingfishers, bald eagles, pigeon guillemots, common loons, ravens, tufted puffins, blacklegged kittiwakes, pelagic cormorants, mountain goats, brown bears (and their cubs), sea otters, pink salmon, sea stars, sea urchins, sea anemones, tidepool sculpin, and Baltic macoma.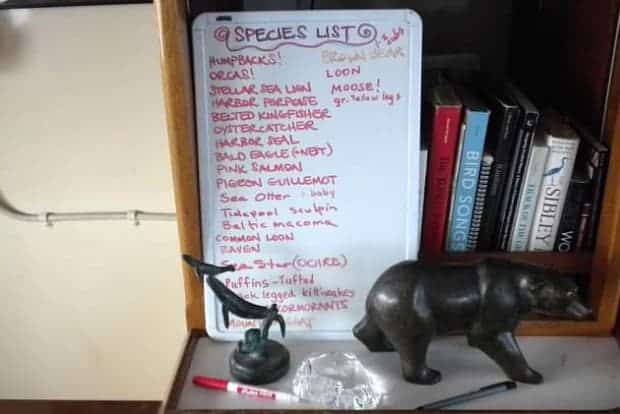 Day 4
On Day 4 we navigated by boat and by kayak around the faces of glaciers in Muir Inlet. Once back on board, the ship's chef, Tom De Bari made sure we were well fed. Tom has spent years as a chef and restaurateur (most recently as owner of Milano's in Glacier, WA), and provided real sustenance at every meal – think whole wheat blueberry pancakes, fresh homemade bagels and lox, broccoli omelets for breakfast; hearty soups and salads for lunch; and outstanding seafood – including king crab, black cod, salmon, and halibut for dinner.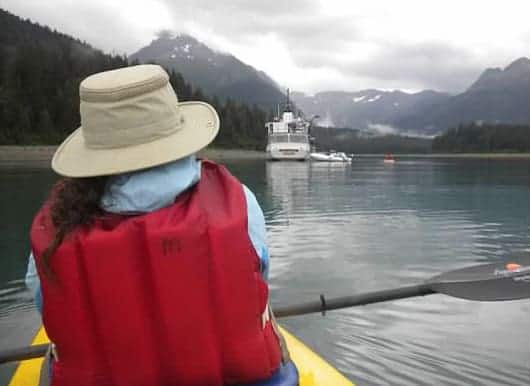 Without fail, our guides and our captain monitored the weather and the tides, making spontaneous diversions to bring us to places no large cruise liner would ever see.
While we were not able to meet the ship's owner and captain, Kimber Owen, she left us and the Sea Wolf in good hands, with Craig Cambell serving as its captain for our trip. Craig has decades of experience as a mariner, and knew how to get the most out of every day, mindful of the changes in tide and weather that can make all the difference when venturing close into the bays and inlets that make up Glacier Bay Park. Each day we spent half the day exploring by kayak and the other half hiking or touring from the boat's deck.
Day 5
On Day 5 we headed for North Sandy Cove and South Marble Island. When weather again threatened views, we changed plans and spent the day in Icy Strait, where we launched our kayaks into Mud Bay and watched as an adult bear and two cubs made their way along the banks of a creek not more than 100 yards away.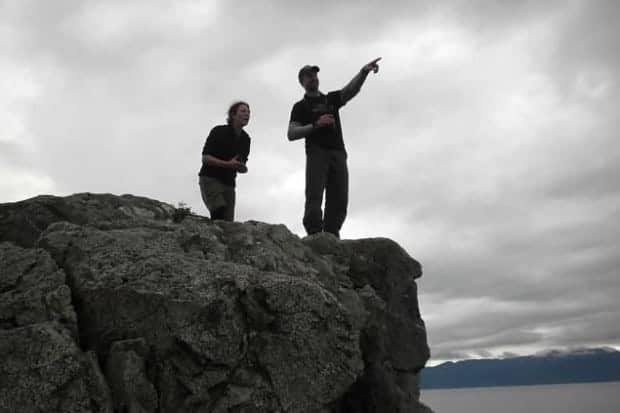 Day 6
On Day 6, we headed out of Icy Strait, and made our way back to Gustavus, for an on time arrival that made it possible for all of us to make our flights out to Juneau or Anchorage.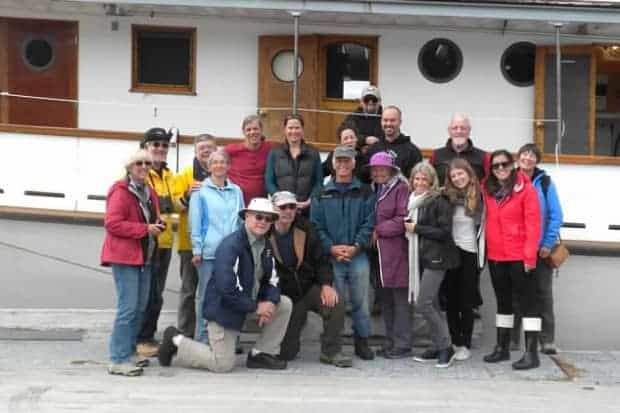 It's safe to say the trip is not for everyone. It can be hard work handling a kayak in two-foot chop. One foray measured in at more than five miles, which is a lot of water to cover in a kayak. Still, neither my wife nor I had prior kayaking experience, and we we able to participate in each day's kayaking. Anyone who wanted to sit an activity out was welcome to do so (and several passengers did so, without complaint).
In one case, while most of the passengers were set to embark on a hike around Willoughby Island, some elected to remain behind and watch a small pod of nearby whales in Alaska. Seeing the interest in doing so, Craig accommodated that group by putting them aboard the boat's skiff and motoring out closer to the pod while the rest of us hiked.
The accommodations, too, were outstanding. My wife and I had one of three cabins that have been retrofitted to permit use by persons with disabilities. The twin beds were well-made, the en suite toilet and shower worked very well, and our nights were quiet from 10 p.m. til 6:30 a.m., when the boat's generator resumed its service.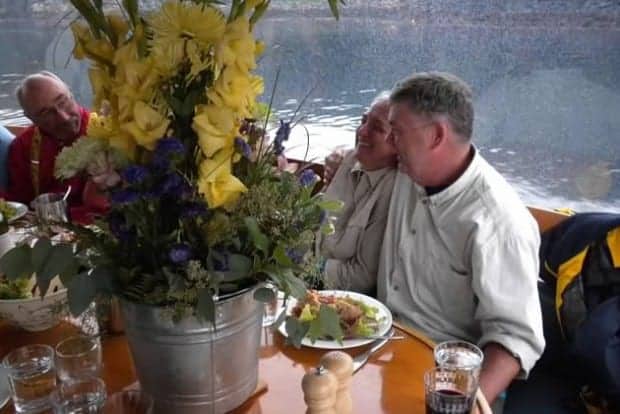 Each night ended with gatherings that included wine and beer, appetizers, and the previously described meals, followed by wonderful desserts. While the excursion was not the least expensive of those entering Glacier Bay, it was likely the most customized and best curated trip around. Much of the credit for this should probably go to the Sea Wolf's owner, Kimber Owen. What likely makes this the best value is the cohesion of the crew: these people really know Glacier Bay, and have the ability to customize the trip to make the most of each day. We saw the large cruise vessels poke their noses in the general direction of some of the Bay's treasures. But at no time did any of us wish we were anywhere but with the crew of the Sea Wolf.
This Travel Journal submitted by Christopher McNeil details his Sea Wolf Glacier Bay Adventure cruise with AdventureSmith Explorations. The Sea Wolf , one of our small ships to Alaska, is on our curated list of best Alaska cruises for families and Alaska Yacht Charters and is perfect for a full boat charter cruise. Read all Small Ship Cruise Reviews for more insights from our alumni travelers and experts, or contact one of our Adventure Specialists to learn more about our Alaska trips: 1-877-620-2875